Ten Top Tips for Wine Lovers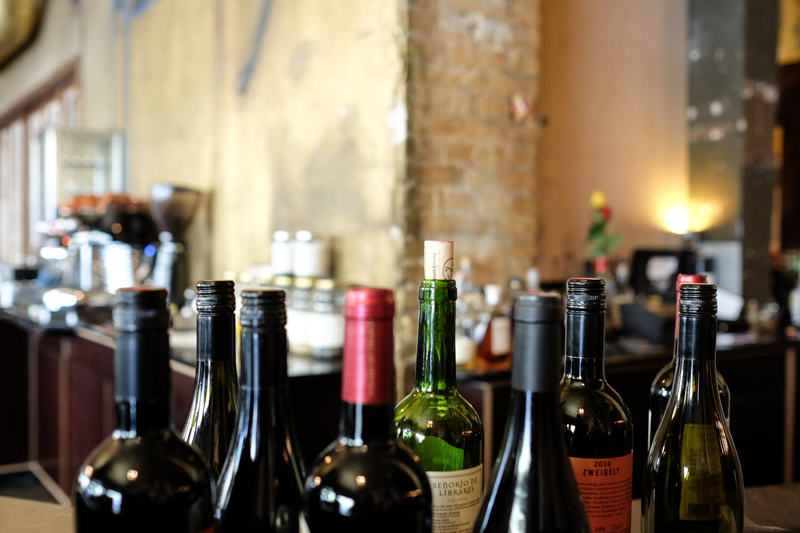 Ten Top Tips for Wine Lovers
1) Gadgets: Don't waste your money on gadgets that are supposed to age wine. There is no scientific explanation of why a magnet can age wine and experiments I have done convince me they do not. Gadgets that are supposed to aerate wine are unnecessary. Just open the wine earlier and/or pour it from a height into a jug or decanter. There you go! Aeration done at no cost.
2) Capsule: Instead of fiddling with a knife or cutter to remove the capsule at the top of the bottle, try gripping it firmly and twisting it off. Most will come off cleanly.
3) Plastic corks: They are horrible things to use your good corkscrew on because they strip the Teflon coating off the screw thread. Use an old corkscrew.
4) Wine Choice: If you've been drinking wine for five years or more then you've probably settled down to a few favourites. Nothing wrong with that, but your tastes change over time and so do wine making techniques. Next time you're buying wine, add in a bottle from a grape or region you've not had before or not tried in the past five years.
5) Note Taking: If you're not already doing so, take notes of the wines you drink and what you think of them. It's one way of improving your tasting technique and going back later over your notes gives you a marvellous insight into how your tastes and opinions change over time. Any why not post your notes online on BellaOnline.com's forum and discuss your wines with other wine lovers?
6) Books: Read about wine. I'm not suggesting text books, (but hey, do that as well) rather stories like Patricia Atkinson's 'The Ripening Sun' in which she tells how she had to suddenly take over a vineyard and winery when her husband fell ill, or Kermit Lynch's 'Adventures on the Wine Route' in which he describes his travels in Europe looking for wine to import into the USA and the wine makers who become his friends.
7) Tastings: There are too many wines to ever be able to buy, so expand your horizons by attending tastings. See www.localwineevents.com for tastings in your area. If there are none, set up a tasting group with friends. It's an inexpensive way to sample a large range of wines.
8) Pay More/Pay Less: Every now and then buy a wine that costs more than you usually pay. There is a fixed cost in making, transporting and selling wines and so the extra you spend should mostly equate to better quality in the bottle. Look out for wines on sale and buy the bargains – that means good wines discounted!
9) Don't Over Age: More wine is drunk too old than too young. Don't keep it forever, wine is made for drinking and 99% of wine is ready for immediate drinking and will not get any better.
10) Age Cheap Champagne: Despite what I said above, all Champagnes (and wines made by the champagne method) will taste noticeably better if you keep them for six months to three years after purchase. Trust me on this!!
Agree? Disagree? Tell us on the
forum
| | | |
| --- | --- | --- |
| | Peter F May is the author of Marilyn Merlot and the Naked Grape: Odd Wines from Around the World which features more than 100 wine labels and the stories behind them, and PINOTAGE: Behind the Legends of South Africa's Own Wine which tells the story behind the Pinotage wine and grape. | |
---


Related Articles
Editor's Picks Articles
Top Ten Articles
Previous Features
Site Map





Content copyright © 2019 by Peter F May. All rights reserved.
This content was written by Peter F May. If you wish to use this content in any manner, you need written permission. Contact Peter F May for details.