Middle Age Daughters 4-12 years old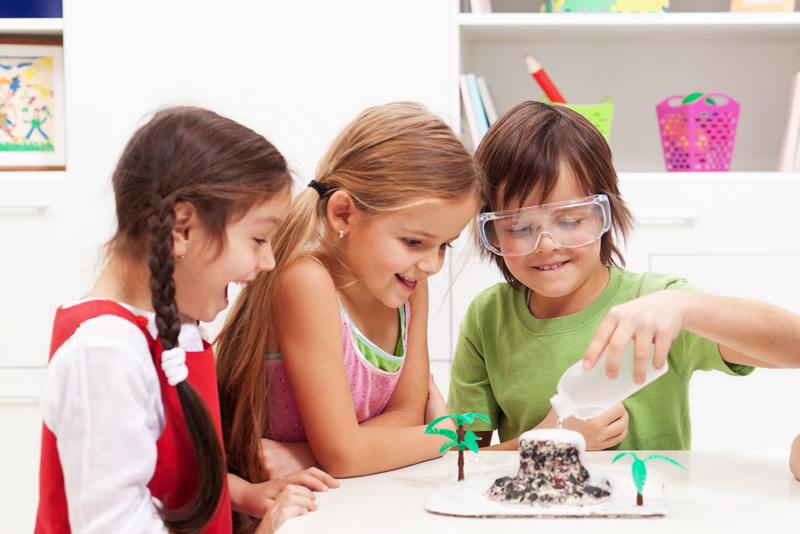 Middle age Daughters
4 years to 12

These are the wonder years, they wonder about everything and not sure about anything. In this article, you will help your daughter become a responsible young woman. We will talk about friends, chatting, play dates, boys, puberty, clothes, first bra, and menstruation. Strap on your roller blades because we have a lot of ground to cover.

4-6 years /Friends, Chatting, and Play dates
These are what we call the wonder years. Your daughter is trying to figure out who she is and who she wants to be. She will be trying to make friends and figure out how to be liked. At this point in her life, she suddenly realizes that kids can sometimes not be so nice. Your job as her parent is to explain the realities of friends and help her identify good ones. Your daughter will also like to talk a lot in school amongst friends; she will be what we consider the social butterfly. This is quite natural for little girls. Play dates are fun but make sure that you talk to your daughter about sharing and being a guest.

7-9 years/Boys and Clothes
Your daughter by now has started paying close attention to the clothes she wears and enjoys making several selections daily. Try to encourage your daughter to see that "it is not the clothes that make the person, but the person that makes the clothes". She is feeding into the fashion statements that young people do today and you cannot let her fall into that trap. Also, remember that along with wanting to look good you must have someone to look good for and that's either other girls (keeping up with the latest) or boys because their being noticed. Your daughter at this age must understand that boys are not important at this point in her life. Let her know that boys that are friends are good to have and academics and sports are even better to have.

10-11 years/Puberty, First Bra and
Your daughter is growing up and you know this because she has started showing peach fuzz under the arms pits and in the private area. She will also start to bud in her breast area which she will no longer have a flat chest. Your daughter's area would welcome a training bra, which would then be her first bra. This prepares your daughter for the real bra when she no longer has a bud in the breast area. You must stress your daughter to wash properly especially in her new areas of growth.

12 years/Menstruation
Please be aware that when your daughter turns 12 years old, her body will shortly start the menstruation process. This process could take days, weeks, or months. Please let her know that this is a normal process and take her to the store to let her be a part of buying the necessary products. Please be aware that she will also need a purse to carry her products in while she is at school. Please make sure you daughter understands that she should keep herself very clean during this process. I would encourage you to buy her a book on body care for girls so that she can learn about the responsibility of taking care of her own body.





Related Articles
Editor's Picks Articles
Top Ten Articles
Previous Features
Site Map





Content copyright © 2022 by Tuculia Washington. All rights reserved.
This content was written by Tuculia Washington. If you wish to use this content in any manner, you need written permission. Contact Tuculia Washington for details.