Wine Terms from Drip Irrigation to Hybrid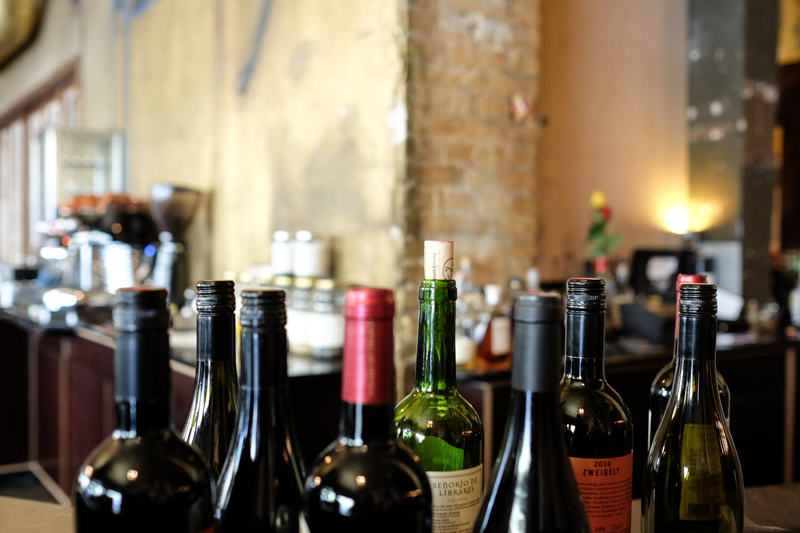 Wine, like many interests and business, has a language of its own. The following glossary explains terms in common usage at tastings and winery visits.
If you have any requests for explanations to be added to the glossary, please ask.
Drip irrigation: Method of watering vines by means of a narrow hose laid along rows just above the ground and pierced with small holes to deliver water directly to the vine. More effective and uses less water than spraying the entire vineyard.
Dry: A wine description meaning the opposite of sweet.
Dryland Farmed: Indicating the vines are grown without irrigation.
En Primeur: French name for wineries offering for sale their wines soon after harvest but before the winemaking process is complete and a year or longer before the wines are ready for bottling and delivery. Known as 'Futures' in the USA. Cash flow is the prime benefit to the winery while customers can reserve wines likely to be in demand and hopefully, by early payment, obtain them at an advantageous price. But sometimes the vintage turns out not to be as good as pundits predicted and there are too many middlemen who take customers' moneys without buying any wines and go out of business before they have to deliver the paid for wines.
Enzymes: Natural proteins that influence many functions in winemaking. Winemakers add commercial proteins to freshly picked grapes to aid colour and flavour extraction.
Futures: See En Primeur
Green Harvest: Removing and discarding unwanted grapes from vines several weeks before the proper harvest so that the vines energies are concentrated on the remaining grapes. Usually it is green grapes and those that won't ripen in time, but it is also done to reduce output to get fewer grapes with more concentrated flavours.
Guyot: Widely used method of training grape vines, named after 19thC French scientist Jules Guyot. In Single Guyot training one cane is trained to grow horizontally from the trunk and fruit bearing canes grow upwards from this cane, supported by higher wires. Double Guyot has two horizontal canes, one to the left and one to the right growing fruit bearing canes.
Hybrid: Hybrid has a specific meaning in viticulture that differs from the general horticultural definition. In viticulture it means a grape variety that is the result of crossing two different species of vine, usually Vinifera with an American species. A variety with parents of the same species is a cross. Hybrids are generally considered not to make quality wines, and those few that are allowed to be grown in the EU cannot have a quality wine designation.
If you have any acronyms or words you'd like to be to be added to the glossary, please ask by email or on the
wine forum
.
---

The Wine Slinger Chronicles
Let Russ Kane take you on the Texas wine trails to visit the people behind Texan wines. Reading Russ is like sitting with him by the trail camp fire, holding a plate of beans and a glass of wine while he weaves stories about the places he¡¯s been, wines he¡¯s tasted and the people who made them.


Pinotage
A wine detective story. Come with me as I try to find out the truth behind South Africa's own variety.



Related Articles
Editor's Picks Articles
Top Ten Articles
Previous Features
Site Map





Content copyright © 2023 by Peter F May. All rights reserved.
This content was written by Peter F May. If you wish to use this content in any manner, you need written permission. Contact Peter F May for details.