Tony Curtis at Starfair with Fish Prints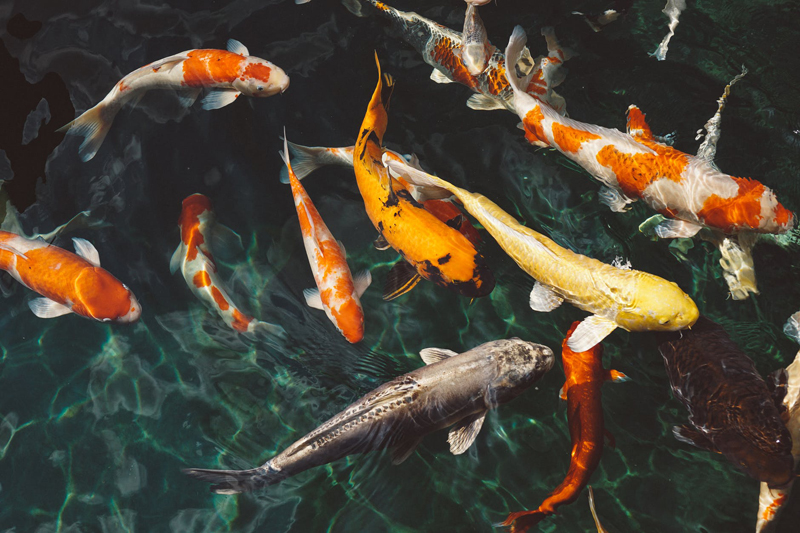 Tony Curtis is well-known as an actor;but, did you know that he is also a painter and a lover of fish as pets?

You can see this in his paintings. He loves the ocean and paints his feelings for the sea's creatures alongside other animals he loves - such as cats!

He exhibited some prints of these paintings in Palm Springs at Starfair for the Palm Springs Walk of Stars. It's like the one in Hollywood only it's in the desert! A lot of stars come to the desert to live and many people turn to painting as a means of expressing themselves.

Actually, Tony Curtis has been an artist who has painted (and paints fish) for many years. You can see his art gallery, including his fish paintings at https://www.tonycurtis.com. In his speech at Starfair, he talked about his love of going to the ocean at Malibu and how he was with Marilyn Monroe and in love with her there and how much they loved being at the ocean in Malibu. He found it to be a magical time.

The ocean can be like that and it has inspired many to love our wet pets and promoted a desire to take care of and love fish and other animals. Tony Curtis tells us that we can be who we want to be and do what we want to do - he is an inspiring speaker and basically tells us that we should "Be nice to Everybody!". He also means our wet pets who are our animal friends - they are like children to us and we need to treat them with the same love and respect that we do children.

Of course, fish and the ocean inspire us and enrich and enhance our lives! You can help build your bond with your pets by spending some time training them! As Dan Haggerty ("Grizzly Adams" from television) told me at Starfair - you have to encourage the behaviors you see that exist already in your pets. They will teach you how to train them to do certain tricks. Of course, it must be done with love. Dan and his friend, Manuel Padilla, Jr. ("Jai" from "Tarzan", "Carlos" from "American Graffiti") know this well from their many experiences with training animals together. Manuel rode a beautiful lion that Dan trained and was filmed in "Tarzan" riding it. Manuel has many stories to tell about how Dan saved his life! It takes great patience and love to train an animal.

Watch your fish swim around from the day you bring them home from the pet store while they are tiny and young and you may see some behaviours you can reinforce positively with their favorite treats and go from there. You need to do this consistently and know that some fish are more prone to engage in this type of activity with you than others. Bernie Kopell ("Love Boat") is rumored to have some expertise in this area related to whales. I have yet to get that explanation! Well, maybe later!

For now, be observant and take very good care of your fishy buddies! Give them the consistent water changes and regular feedings of appropriate food they need and you will see them jumping up and down for joy each time you approach. In tiptop health - they are more likely to be ready to "play" and respond to your attempts at training them. It's fun and beneficial to both you and your wet pets! You can always paint them and photograph and film them, too!

Send us your magnificent works of art of your fishy pets! The whole group of fish-keepers on the Fish Forum here at BellaOnline would love to see your fish art! We'll grade them on a "scale" of great to greatest!

Paint a masterpiece of your fish swimming in their tanks and give your wonderful painting to a friend or relative for Christmas! This makes a great gift and encourages the love and care of fish! Spread the love at this joyous holiday season!

Best Fishes!







You Should Also Read:
The Importance of Clean Water For Betta Fish


Related Articles
Editor's Picks Articles
Top Ten Articles
Previous Features
Site Map





Content copyright © 2023 by Mary Brennecke. All rights reserved.
This content was written by Mary Brennecke. If you wish to use this content in any manner, you need written permission. Contact Mary Brennecke for details.