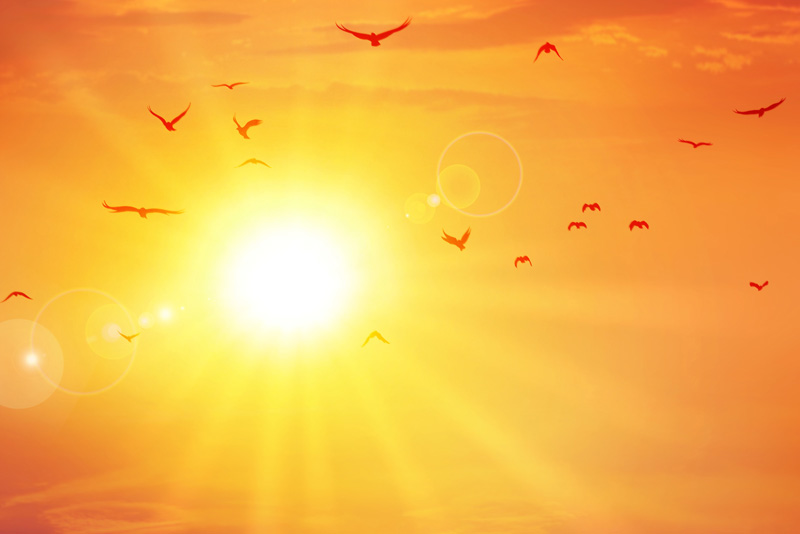 Find the first part of this article
"Angels All Around Us"
here.
What do angels look like?
The guards who stood at Jesus' tomb were so afraid when they saw the angels that they fainted (Matthew 28) but Jesus' followers were reassured. John tells us that there were two angels at the tomb when the disciples found that Jesus' body was gone. They were seated where His body had lain, one at the head and one at the foot. They had the appearance of lightning with clothes of pure white. (Mark 16, Luke 24 and John 20:12-13)
Angels are not something that followers of Jesus should be afraid of. In Acts 1, two angels explained to the apostles that Jesus had been taken up to Heaven. The angels had the appearance of men dressed in white robes.
Throughout the Bible, angels have been sent to earth to deliver messages from God and to minister to His people.
In Genesis 18 the three men who told Abraham of the coming birth of his son were angels.
Two angels, appearing as men, visited Lot in Sodom to warn him to get away before the destruction of the city.(Matt. 4:11)
On the Mount of Olives, an angel strengthened Jesus as He prayed before the crucifixion. (Luke 22:43)
An angel released the apostles from jail so that they could return to preaching the gospel. (Acts 5:19 and 12:7-10)
In Old Testament times an angel found the prophet Elijah when he was running for his life, fleeing from Jezebel, to encourage him to eat to strengthen himself. That angel even brought food and water.
(1 Kings 19:5-7)
Should we worship angels?
It is awe inspiring to realize that angels stand in God's presence and serve as His special messengers, doing His work. But, in the Bible, we are told not to worship angels. (Colossians 2:18)
In Revelation 22:8,9, the apostle John was so moved by the angel who had been guiding him and showing him future events, that he fell at the angel's feet to worship him. But the angel told him not to do it because he was only a fellow servant of God along with John and all who keep His word. He said to "Worship God!"
In my study of angels I was reassured to know that sometime, if needed, God may send them to my aid. But the most important message I found was that God cares for me and that I should go on obeying and serving Him. I will rely on the Almighty God and Him only, for my care.


Related Articles
Editor's Picks Articles
Top Ten Articles
Previous Features
Site Map



Follow @LynneChapman
Tweet





Content copyright © 2022 by Lynne Chapman. All rights reserved.
This content was written by Lynne Chapman. If you wish to use this content in any manner, you need written permission. Contact Lynne Chapman for details.