The Lady in the Car with Glasses and a Gun Review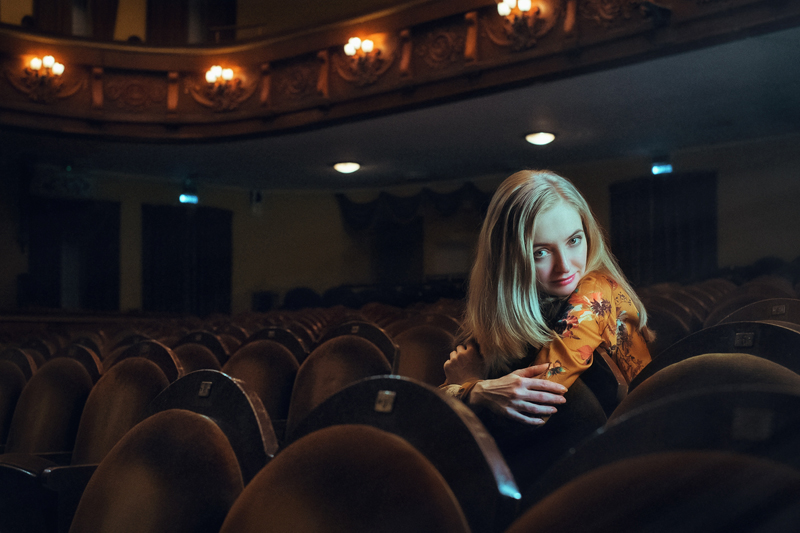 Occasionally, listening to a filmmaker explain his work is more interesting than the end product itself. Take, for example, Joann Sfar and "The Lady in the Car with Glasses and a Gun". The DVD release of the film includes a twenty-minute interview with Sfar in which he admits disliking the initial script and the uncomfortable fact that the producer disliked him. Sfar also reveals he spent five months editing to no avail, and was saved from disaster when Christophe Pinel came onboard and reworked the film.

If only the characters on-screen were as complex as Sfar. The story, adapted from Sebastien Japrisot's 1966 novel, concerns Danielle (Freya Mavor), an overworked and underpaid assistant at an advertising agency. Her life takes an odd turn when Michel (Benjamin Biolay), Dani's boss, asks her to work from his home one evening. He then makes an additional request that she drive his family to the airport the following morning. Dani is instructed to return the car, but she is overwhelmed by the illicit thrill of driving Michel's sleek Ford Thunderbird and heads for the French Riviera, instead.

The film moves into David Lynch territory as Dani is recognized by people she has never seen, in places she has never been. The Thunderbird is stolen and recovered, but with a gruesome cargo in the trunk. The possibilities inherent in Japrisot's novel are not explored as the film progresses. Instead, Sfar and screenwriters Gilles Marchand and Patrick Godeau opt for a conventional ending. All the weird happenings are pedantically explained, Agatha Christie-style, in the penultimate scene.

Sfar does not seem to have given much consideration to his female viewers, based on the way he exhibits actress Freya Mavor. Her character is supposedly the repressed type, inexperienced with men. Dani is costumed, however, in high heels and miniskirts and moves like a music video vixen. The camera's gaze is strictly male as Dani is lovingly, and voyeuristically, photographed in various stages of undress. When she beds an attractive conman, guess who is completely nude in the scene and who is not.

Each film creates its own reality, its own set of rules. Ideas and situations are introduced in this film, however, and then simply dropped. Mr. Sfar states, in fact, that he regards the narrative of "The Lady in the Car with Glasses and a Gun" as a pretense. Because he does not believe in his story, neither do we.

"The Lady in the Car with Glasses and a Gun" was originally released in 2015. The film is in French, with English subtitles and unrated. The movie contains little profanity, but there is one graphic sex scene. Available on DVD and Amazon Video, I watched the film at my own expense. It is worth getting hold of the DVD just to watch the remarkably honest interview given by director Joann Sfar. Review posted on 6/27/2016.

You Should Also Read:
Three Worlds Film Review


Related Articles
Editor's Picks Articles
Top Ten Articles
Previous Features
Site Map





Content copyright © 2021 by Angela K. Peterson. All rights reserved.
This content was written by Angela K. Peterson. If you wish to use this content in any manner, you need written permission. Contact Angela K. Peterson for details.