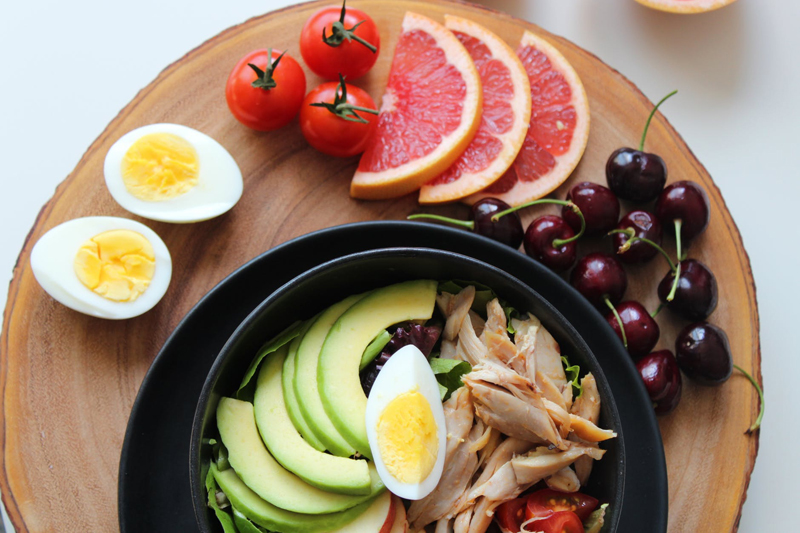 Many people drink unsweetened juice with the thought that it is healthy. However, usually making a fruit or vegetable into juice means they strip out all the fiber and many of the nutrients, leaving behind the natural sugars.
Orange Juice
Where a real orange has a lot of fiber in it, the typical orange juice has ZERO fiber in its container. You get a phenomenal **26g** of carbs for a single 8oz glass. Do most people even drink only 8oz of orange juice in a serving? I mean, at least if you eat an orange you get the fiber, the health, and it's less than HALF of the carbs.
Apple Juice
Apples with skin are really great for nutrition! They have fiber, vitamins, and more. But most of those benefits come from the
skin
. When they make apple juice, they don't use the skin! Instead, you are loaded up with fruit sugars - and not much else. Even completely UNsweetened apple juice has a phenomenal 30g of carbs per serving.
Grape Juice
Grape juice must be like wine, right? Full of antioxidants and health? Actually it is FULL of sugar. The way they make wine is to take grape juice and add yeast - there is so much sugar in the mix for the yeast to eat that it turns into alcohol. With grape juice, all that sugar is sitting there, ready to go right to your waist. You get 38g of carbs per serving - that's more than Coke.
Pineapple Juice
Raw pineapple is actually quite reasonable for you health-wise - but again, when they turn it into juice, it is just massively sugary. The problem again is fiber. Natural pineapple has nice fiber in it. The juice version is just the fruit sugars in it. It's a full 34g of carbs per 8oz glass.
The bottom line? If you're addicted to fruit juices, wean yourself off of them. You will notice a huge difference in your weight loss. Yes, once you're at your ideal weight you can add in some *healthy* fruit juices - no added sugar - and match it with exercise. While you are heavy, though, the few benefits are far outweighed by the damage those sugars cause.
Lisa Shea's Library of Low Carb Books


Related Articles
Editor's Picks Articles
Top Ten Articles
Previous Features
Site Map



Follow @LisaLowCarb
Tweet





Content copyright © 2018 by Lisa Shea. All rights reserved.
This content was written by Lisa Shea. If you wish to use this content in any manner, you need written permission. Contact Lisa Shea for details.