The Art and Science of Light Bulb Moments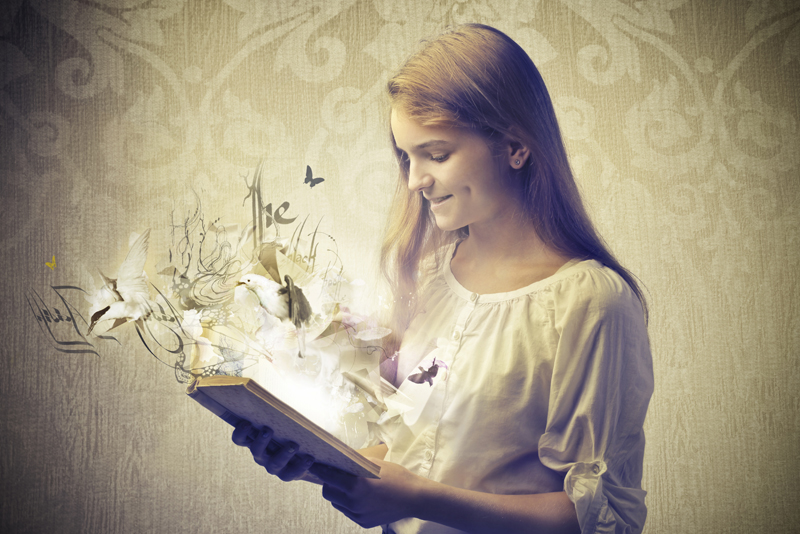 'The Art and Science of Light Bulb Moments' by Tom Evans is an interesting self development and self help book that delves into some of the more curious areas of human capabilities.
The Art and Science of Light Bulb Moments - In a nutshell
Tom Evans says his book is about "how to have light bulb moments on demand and how to make them bring real-world results for your benefit and for the benefit of others." He adds that he wrote this book for "inventors, scientists, teachers, businesses, students and anyone who wants to have a bright idea to change their world and indeed the world itself."
Light bulb moments are often associated with 'mad scientists'. You probably have already had light bulb moments but never quite understood what they meant. Tom shows that anyone can have them. Even more importantly, anyone can harness them, using them as personal development tools to take their life in new directions!
The Art and Science of Light Bulb Moments - Review
Tom Evans is a trained electronic engineer so it is interesting to read his slant on subjects that some consider 'airy-fairy'. Also, some readers may feel that the content is just commonsense or from other quarters, e.g., Walt Disney's Three Rooms, Edward de Bono's Six Thinking Hats, Myers Briggs profiles, Tony Buzan's Mind Maps, etc. However, Tom does state that he has "borrowed extensively" from others. What is interesting is how he brings together tools like these to create new models.
The text within some of the diagrams is a bit grainy but there is interesting data sprinkled throughout from fields including physics, chemistry, biology, neurology, psychology, and history, e.g., "Our brains constitute only 5% of our body mass yet they consume 20% to 25% of our energy."
He also makes statements that do make you stop and think such as:
* ...thoughts don't become things, they are things.
* ...nobody but you has control over what you think or do.
* ...when you experience one (a light bulb moment), it changes your body chemistry.
* The light bulb moment seems to come along just when you need it - or the planet needs it.
The chapter on 'Ordering Your Dreams' was particularly useful. Tom begins "What better way to be more productive than by using the third of your life when you are sleeping to be creative?" He explains how to 'seed' your dreams to get insight on certain issues and how to 'use' your dreams to achieve more creativity. You will be intrigued to read about his vision for super-sensitive pencils!
He also covers:
* The benefits of journals or diaries
* The assets of Whole Brain Thinking
* How pain (physical or mental) stops creativity
* How to generate light bulb moments on demand
* The effect of breathing through alternate nostrils
* How Superconsciousness, Religion, and Physics connect
* Why hand-drawing Mind Maps is better for your creative flow
* How to manage your ego to give space for light bulb moments
* How you can use Moon phase to optimise creativity and innovation
* What to do with your light bulb moment - going from vision to reality
* Why the last 10% of your project can take 90% of time and resources
* How thoughts come in flavours and how to choose which to experience
* The importance of generating light bulb moments throughout teams and businesses
* How to break down the complexities of making money from your light bulb moments
The Art and Science of Light Bulb Moments - Warning
Warning - you do need an open mind to fully appreciate this personal development and self help book. As I said in my review of another of Tom's books (
BLOCKS
) there is much depth behind his text and you need an open mind to acquire the full power of these books.
Tom covers material that even he says "might sound fantastical." He adds "The concepts in this book as so ethereal and intangible in nature, you cannot use your logical mind to decide if they are right or wrong for you - or not." You can definitely use this book to help you on your self development journey. The key is to try things out for yourself and see what results you get.
The Art and Science of Light Bulb Moments - Self Development Summary
This self development and self help book will give you a better understanding of light bulb moments and how you can use them to your benefit. To read more about
The Art and Science of Light Bulb Moments
, do click onto the Amazon icons below.
(Disclosure: This book was sent to Dr Madden for review by the author free of charge. She is a participant in the Amazon EU Associates Programme)
To receive further articles do visit the 'FREE Self Development Newsletter' link below. For my Background, Passions and why I write articles like these, see:
Dr JOY Madden
You Should Also Read:
BLOCKS - Tom Evans - Review
FREE Self Development Newsletter
Other SELF DEVELOPMENT Articles


Related Articles
Editor's Picks Articles
Top Ten Articles
Previous Features
Site Map



Follow @WorkwithJOY
Tweet



Content copyright © 2022 by Dr JOY Madden. All rights reserved.
This content was written by Dr JOY Madden. If you wish to use this content in any manner, you need written permission. Contact Dr JOY Madden for details.