Marie Antoinette - Part II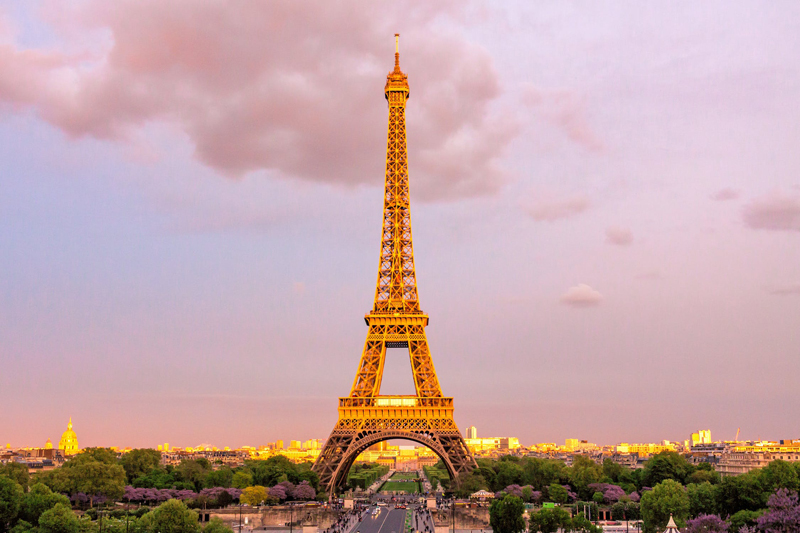 By the end of the 1780s, Marie Antoinette's lavish lifestyle had caught the attention of both the nobility and the peasantry. She frequently exceeded her already-generous clothing allowance by spending exhorbitant money on wigs, purses, shoes and jewelry. Even the birth of several children (apparently Louis' surgery had been a success) didn't assuage her compulsive buying.

She ordered extensive renovations of Petit Trianon, (a castle near Versailles that had been a gift to her from her husband), and frequently played the "innocent milkmaid" wherein she frolicked for hours in a pastoral playland outfitted with scented farm animals. (The servants did the actual milking and chores.) It was to the point where both rich and poor alike began to speculate about her loose morals and extravagent spending habits, and stories were circulated questioning her sexual practices as well as the legitimacy of the royal children.

Thus began the "Diamond Necklace Affair," instigated by Madame Lamotte – a disenfranchised noblewoman who sought to discredit Marie Antoinette. Her accomplices were a court jeweler named Boehmer, and Rohan, the Cardinal of France.

Lamotte declared that she and Marie Antoinette were lovers, and that the queen desired a necklace King Louis XV had originally designed for his lover, Madame du Barry. When the jeweler learned he would finally be compensated for the outrageously expensive necklace he'd held for years, he was thrilled to part with it regardless of how. Lamotte hired a prostitute who looked like the queen to accept the necklace from Rohan, who acted as go-between. But when the jeweler approached the royal couple for payment, the scheme unraveled.

Outraged that both Rohan and Boehmer would believe that she was the lover of another woman, and that she would use go-betweens in such an illicit purchase, Marie insisted that the three players stand trial for defamation. However, rather than "clear her good name," the trial was essentially a vehicle for the airing of Marie's dirty laundry, and Rohan and Boehmer were found not guilty of conspiracy, with Lamotte receiving a minor sentence. The queen's popularity had sunk to its lowest point.

In response, Marie tempered her lifestyle. She spent less time socializing, more time at home with the children, and began to wear more staid clothing. However, her attempts at placating her subjects wasn't working. Crop failures resulted in widespread starvation, and poverty was rampant. The couple also lost two of their children to disease.

France was also hurting from the accumulated debts of previous kings, which was made even greater by their financial support of the American Revolution. In response, Louis tried to force the nobility to instigate financial reforms, but his attempts failed. In a desperate move, he called the Estates General in May 1789, which gave representation to the "common man," allowing them voting rights. Once given power, this new voting entity declared itself an independent arm of the French government and called for a new constitution granting them rights.

Marie Antoinette was staunchly opposed to giving power to the people, and believed that an absolute monarchy was the only way to maintain control over the populace. In response to their growing power, many commoners were placed in the Bastille – a prison from which there was no hope of escape.

In July, a mob seized les Invalides and the arms stored within. Attacking the Bastille, the prisoners inside were freed, and the beginnings of the French Revolution were set into motion.

Many noblemen and women fled the country, fearing for their lives and fortunes. But Marie and Louis holed up at Versailles – 20 miles from Paris – and attempted to quash the rebellion from there. However, the king was reluctant to attack his own people, and consequently their actions became bolder with each passing day.

In October, another bread shortage in Paris sent the starving masses into a frenzy. They attacked the castle, destroying its furnishings, looting and murdering those in the royal couple's employ. Marie barely escaped with her life, and she and her family fled to the Tuileries palace.

Convinced that they must leave France or they would lose their lives as well as their power, Marie sought help from her old friends at court and a midnight rendezvous was enacted that would have saved her, Louis and their children. However, both she and Louis insisted that they travel with all their accustomed comforts, and their entourage caught the attention of those they passed. After traveling over 200 miles and almost reaching the French-Austrian border, their coach was apprehended by French patriots and they were sent back to Paris.

In 1792, an attempt to rescue the king and queen came by way of the Prussian army. But the people of France were unwilling to free the royal family and in response, their home - the Tuileries palace - was sacked, its contents distributed to the people. Family friends tried to intervene on their behalf, and as a result many were imprisoned or murdered by mobs. In December of that year, King Louis was summoned before the National Convention and was tried for treason. He was convicted and sentenced to death. In January of 1793, he was executed on the guillotine.

Finally, on October 14, 1793, Marie Antoinette faced the Revolutionary Tribunal and like her husband, was found guilty of treason. Two days later, she was executed before a public crowd on the guillotine. Considered a symbol of avarice, greed, and immorality, she was buried in an unmarked grave.

Thus ended the life of one of history's most illustrious queens.

**For a Hollywood version of the trial mentioned above, watch the Hilary Swank/Jonathan Pryce film, "The Affair of the Necklace."





You Should Also Read:
Marie Antoinette - Part I


Editor's Picks Articles
Top Ten Articles
Previous Features
Site Map





Content copyright © 2021 by Erin Caslavka. All rights reserved.
This content was written by Erin Caslavka. If you wish to use this content in any manner, you need written permission. Contact Melissa Demiguel for details.