Low Carb and Sleeplessness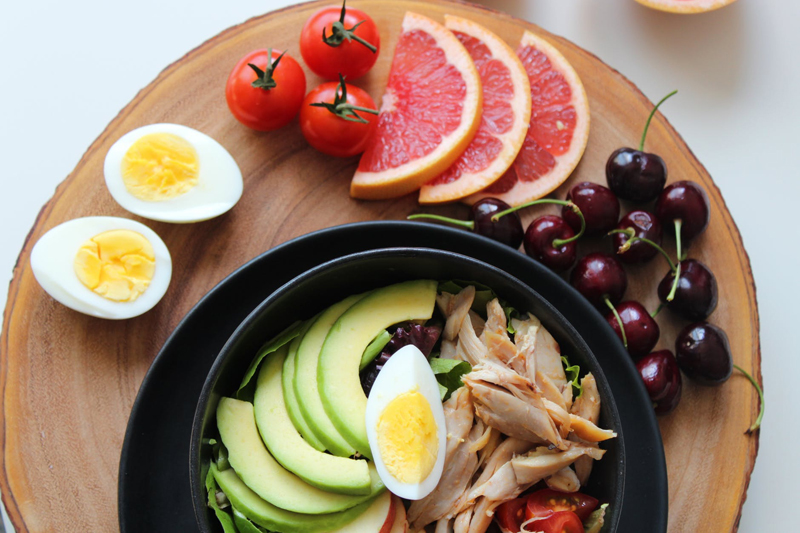 High carb food can easily make you sleepy. If you are eating low carb, you aren't being "put to sleep" by your food. I have done a lot of research on sleep problems for my own health. Here are some ideas for you.
First, it's important to understand what a high carb diet does to your body, as concerns sleep. Let's take Thanksgiving turkey dinner. People used to think the tryptophan in the turkey made you fall asleep afterwards. However, studies show that the tiny amount of tryptophan in the turkey has no effect on you at all. Really, it's the high carb food that is doing it to people - the mashed potatoes, the yams, the sweet potatoes.
What happens is that your body gets this sudden influx of sugar and starch, at all at once. It goes into sugar overload, and you shovel it in by the truckload. You undo your waist band. Then, as all that sugar gets put immediately into your fat cells, suddenly your blood sugar levels PLUMMET. Your body starts to shut down, and you fall asleep or sit in a stupor.
Now this of course isn't healthy for you - but if you get into a habit of doing this to yourself, you can have some adjustment time when you go to a low carb diet. On a low carb diet, you aren't sending your body into these wild roller-coasters of high-low blood sugar levels. You have a nice, normal, even level all day long. You don't get a giant plummet at the end of the last meal to drain your energy. Here are some ways you can wind down, naturally.
* Turn down the lights. Numerous studies have shown how sensitive the human eye is to light. Get room-darkening shades, get an eye mask, whatever it takes.
* Muffle all sounds. If there is a noise problem, get one of those ocean-sound CDs. They really do work.
* Set a nighttime routine. Take a bath, have a warm no-caffeine drink, read a story. Whatever your routine is, keep doing it each night.
* Avoid caffeine from 6pm onward. Caffeine has a long term effect on your body.
Lack of sleep also triggers the hormones ghrelin and leptin, which makes you overly hungry in the morning. Some studies have shown that people who do not get enough sleep eat up to 1000 extra calories the next day!
Lisa Shea's Library of Low Carb Books
You Should Also Read:
Lack of Sleep Causes Weight Gain
Grhelin - Sleep and Hunger Hormone
Proper Sleep Lowers Blood Pressure


Related Articles
Editor's Picks Articles
Top Ten Articles
Previous Features
Site Map



Follow @LisaLowCarb
Tweet





Content copyright © 2019 by Lisa Shea. All rights reserved.
This content was written by Lisa Shea. If you wish to use this content in any manner, you need written permission. Contact Lisa Shea for details.