Napoleon & Josephine - Part II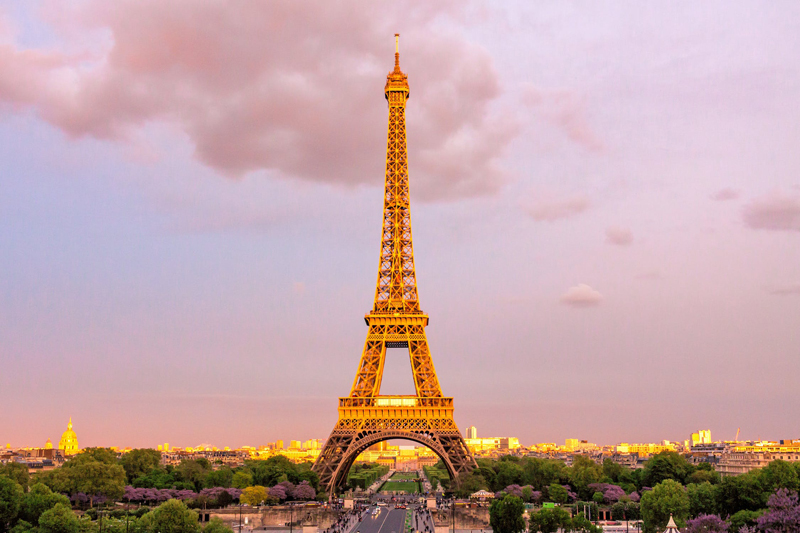 After the "day of the catastrophe," Josephine seemed more willing to overcome her fear of carriage travel and began to accompany him. Some stipulate that she must have contemplated what her life would be like if he were to divorce her. However, Napoleon appeared interested in getting even - which translated to taking a mistress. Her name was Pauline Bellisle Foures, a married woman, and she became known as his Cleopatra.

Napoleon found himself growing weary of his war campaigns, and constantly contemplating the trust that he and Josephine had lost. But when his private feelings were made public, she hid herself behind the comfortable facade of her home, Malmaison.

After a few more well-documented fights, the couple finally seemed to come to an understanding: no lovers for her, but mistresses aplenty for him. As he wrote just prior to becoming Emperor in 1804, "I am not a man like others and moral laws or the laws that govern conventional behavior do not apply to me. My mistresses do not in the least engage my feelings. Power is my mistress."

As Empress, Josephine entertained lavishly at Malmaison. Napoleon, ever conscientious of appearances, encouraged her to utilize the best artists and artisans money could buy. Using it as an unofficial seat of government, he was constantly adding to its possessions with the spoils of wars he'd waged on foreign soil. Campaign furniture was even used to give the property an "aura of military conquest." With its elaborate gardens and private zoo, it was - for the time it was occupied by its master and mistress - a spectacular sight.

With Europe at peace, Napoleon temporarily turned his sights to improving conditions within France. However, the cease-fire was shortlived, and there were constant battles with Austria, Russia, Britain and Prussia.

During these years, France - and Napoleon himself - was anxious for an heir. At 40, Josephine simply wasn't capable of producing one. Out of deference to what would be best for her husband and for the country, she agreed to a royal divorce and Napoleon wed Marie-Louise, a much younger woman. They were married in 1810, and shortly thereafter she gave birth to his only legitimate child, Napoleon II on March 20, 1811.

In 1812, Napoleon forged ahead into what was most likely his military downfall: leading an army of 400,000 into war and losing all but 10,000 in just one year. In his absence, his enemies in Europe had formed an alliance there had been an attempted coup. In 1814, Paris surrendered to the allied forces without a fight, and Napoleon abdicated his claim to the empire. He was exiled to the island of Elba, and sent Josephine his last letter to her: "Farewell my dear Josephine, resign yourself as I do, and never forget him who has never forgotten you and will never forget you."

It was in this same year that Josephine died at Malmaison. She had spent the last years of her life as a respected, loyal citizen of France, commended for divorcing her husband when she could not produce an heir to the empire. However, through her children her legacy lives on as many of the current European royals are decended directly from her son Eugene. It is said that her final words were of Napoleon.

As for the exiled emperor, he lived to see another battle - Waterloo. In a narrow victory over his reassembled forces, Napoleon again lost to the forces of Europe and was exiled a second time: to St. Helena, a small island away from European shores. After six years on the island, his life ended in isolation at 51 - the same age as Josephine when she died.




You Should Also Read:
Josephine - Le Grand Amour de Napoleon
Napoleon & Josephine - Part I


Editor's Picks Articles
Top Ten Articles
Previous Features
Site Map





Content copyright © 2021 by Erin Caslavka. All rights reserved.
This content was written by Erin Caslavka. If you wish to use this content in any manner, you need written permission. Contact Melissa Demiguel for details.