Hit 80's Group Berlin Reunites for VH1 Special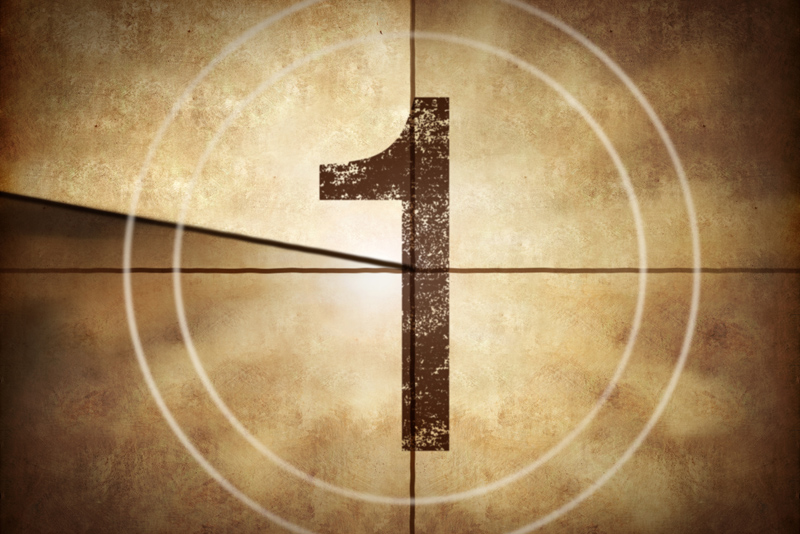 This week, VH1 begins their new series, "Bands Reunited." The premise of this show is to search out members of hit bands from the 80's and early 90's who no longer perform together, cajole/coerce them into a reunion, and then record the reunited band in a one-off concert. As you can imagine, some of these reunions went well, while others were more explosive than a candle in a fireworks tent.
The first band up on the docket happens to be one of my all-time favorite bands, Berlin. While best known for their number one hit "Take My Breath Away," from the movie Top Gun, this band actually had a stream of hits leading up to their first chart topper.
Founded by bassist John Crawford, along with singer Terri Nunn, and keyboard player David Diamond, Berlin first made waves in the LA club scene with their debut gold-selling EP, 1982's Pleasure Victim. Provocative hits like "The Metro," "Masquerade" and the top ten smash, "Sex (I'm A)," garnered them exposure on MTV and radio.
With the addition of guitarist Rick Olsen, keyboard player Matt Reid, and drummer Rob Brill, Berlin then released its first full-length LP, Love Life. The album went gold in 1984, based on hits like "No More Words," "Dancing In Berlin" and "Now It's My Turn." The Bonnie & Clyde themed video for "No More Words" was also popular on MTV, where it was in heavy rotation for many weeks.
Count Three and Pray was released in 1986, and in addition to "Take My Breath Away" had mild chart hits with "Like Flames" and "You Don't Know." But even with the success of a number one single, the band's third album was the last one with the original nucleus of Berlin, Nunn and Crawford. The band split and went their separate ways.
Nunn recorded and toured on her own for a while, but recruited new musicians to resurrect Berlin in the late '90s, much to the delight of fans. I recently caught up with her on a tour break and she was gracious enough to talk with me about the band and the upcoming VH1 special.
Bella: Hi Terri!
Terri: Hey Michelle! It's been a few years. How have you been?
Bella: Well, thank you! And it seems as though things are going well for you...almost a full circle with this upcoming VH1 thing.
Terri: Yeah, it's amazing, isn't it?
Bella: Well if you don't mind, I'd like to start by getting into a bit of history with you. I know it's been a few years, but explain to me how you came to be involved in Berlin...
Terri: [laughs] Just a few years. Well, John [Crawford] had the idea for the band already. He had actually started it in 1977 and they were looking for a new singer. Their original singer was Toni Childs, who went on to do very well as a solo artist. I had placed an ad in a musician's contact service out in Hollywood, and they told me they answered my ad because I had said I wanted something unique. At the time, Berlin was so off the charts as far as unique went. It was synthesizer music at a time when nobody was doing it in America. Kraftwerk in Germany and Ultravox in England were his inspirations and he thought having a female singer would make it even more unique to what was going on. I had never heard anything like it--I loved it! And finally the rest of America caught on.
Bella: And how! You had numerous hit singles off Pleasure Victim and Love Life, which were very synth heavy. But by the third album, Count Three and Play, you really started incorporating a lot of guitars, kind of again, being the opposite of what was going on, which at the time was the synth-pop revolution that Berlin had helped foster..
Terri: Yeah, we did, but I kind of think that's when we began to lose our way. We were getting tired of doing the same old thing that we'd done on the first two records. And I don't know if it was because we were sick of each other or whatever, but that's when we began to break up.
Bella: So fast forward, what, fifteen or so years, and VH1 decides to put on this show reuniting bands. How did Berlin end up participating in this?

Terri: We're actually the first show, so we were the guinea pigs. It's like a "Behind the Music" and then at the end, there's a concert with the original bandmembers. So they basically just ambushed each of us where we live and work. We had no idea beforehand this was all happening and they came to each of us and asked us to do this concert. Get together for two days of rehearsal and then just do it. It's a little like a crapshoot because you don't know if everyone will do it. Luckily, everyone in Berlin said yes.
So we went into a studio for two days and then we shot the concert, in Hollywood, at the first club we ever played as a signed band, called The Roxy. We had an invited audience and it was phenomenal. It went way beyond a regular show for us. There was some real healing that started that day. I mean, I hadn't spoken to John Crawford, my partner, for over 13 years. Another guy I hadn't spoken to in 7 years. Last time we saw each other, we got into a huge fight and never spoke to each other again. And one guy, our drummer, we hadn't seen him for 24 years. He abandoned the band on our second European tour. He left because his soon-to-be wife didn't want him in the band--she didn't even want him doing music anymore. It was heavy at the time. And none of us had even spoken to him until we did this show on VH1. He was a basketcase. He didn't know what to expect when he walked in. But over time we've all gotten over it and we opened our arms to each other, had a good cry and it was great. It was a real beginning to our relationships healing. And VH1 didn't expect any of this, so they're filming and we're crying and they can't believe what's happening.
You know, my relationship with John Crawford is one of the biggest I'll have in my entire life. I mean, we did everything but actually have sex together. And we experienced one of the peak times in our lives together. And so when you throw people back together, who haven't seen each other, with such a history between them, it's going to be good television.
Bella: So are you looking forward to this airing?
Terri: Yeah! I'll probably even watch the bands I don't even really care about, just because a lot of them existed when we did and as you know, being in a band is an extremely intense experience. And I've heard that a few of them went really badly, too. [laughs]
Bella: Having performed these songs for over twenty years, do you ever get tired of them or do you still embrace them with open arms?
Terri: I do get tired of them sometimes, but then that's my cue to change them up. One of the nice things about a song like "Sex.." is that at the end, I can sing anything. Whatever I'm feeling that day, that's what I sing. So in little ways like that, I keep the songs fresh enough to still love to perform them.
Bella: I find it interesting that a band that's known for songs like "Sex..." gets invited to play Disney Grad nights and other family orientated gigs. [Nunn laughs] Do you ever have to censor yourself onstage?
Terri: Well, when we played Walt Disney World's Pleasure Island, we were allowed to sing "Sex" with semi-modified lyrics, but when we did Disneyland Grad nights in Anaheim, we weren't allowed to do the song at all, because of all the high school students. And we did a gig at [Six Flags] Magic Mountain on the east coast where we were warned before we went on that they would charge us $1,000 a curse word if we said it onstage.
Bella: Wow that's enough to keep you in line!
Terri: Yeah it did. [laughs] We were joking about it before we went on, like "Oh Sh.." "oh f..k, you said sh.." [laughs hysterically]
Bella: And then you're looking around to make sure there were no live mics on...
Terri: Right! We had to get it out of our system.
Bella: So what does the future hold for Berlin and yourself?
Terri: Well, as far as the original Berlin lineup, I don't know if we'll do anything beyond this special. The healing started, but we've still got a ways to go. I'm still planning to tour with the Berlin lineup I've had the last few years. My husband and I are also working on a talk show which we hope to get produced for the fall. More of a local LA thing for now. And we're also going through immense amounts of paperwork trying to adopt a baby girl from Russia. Both governments want to know everything about you--finances, personal history--everything, before they'll even start the adoption paperwork.
Bella: Well that's good to know that they don't just hand over these children...
Terri: Exactly. There are some awful people out there and while it's a lot of red tape, it's in the best interest of the children that they know who these people are that are adopting.
Bella: Sounds like you've got more than a full plate, Terri. Thanks so much for taking the time out to chat!
Terri: Anytime! And I hope the special brings back as many memories for you as it did for us.
VH1's "Bands Reunited" featuring Berlin airs Monday, January 19, 2004 at 9pm (Central)/10pm (Eastern). Terri will also be performing with her Berlin lineup in Las Vegas at the Hard Rock on January 23. Visit Nunn's website for future tours.
You Should Also Read:
VH1 Bands Reunited
Terri Nunn/Berlin


Editor's Picks Articles
Top Ten Articles
Previous Features
Site Map





Content copyright © 2021 by Michelle Snow. All rights reserved.
This content was written by Michelle Snow. If you wish to use this content in any manner, you need written permission. Contact Trina Boice for details.