The Super Bowl Gospel Celebration a Huge Success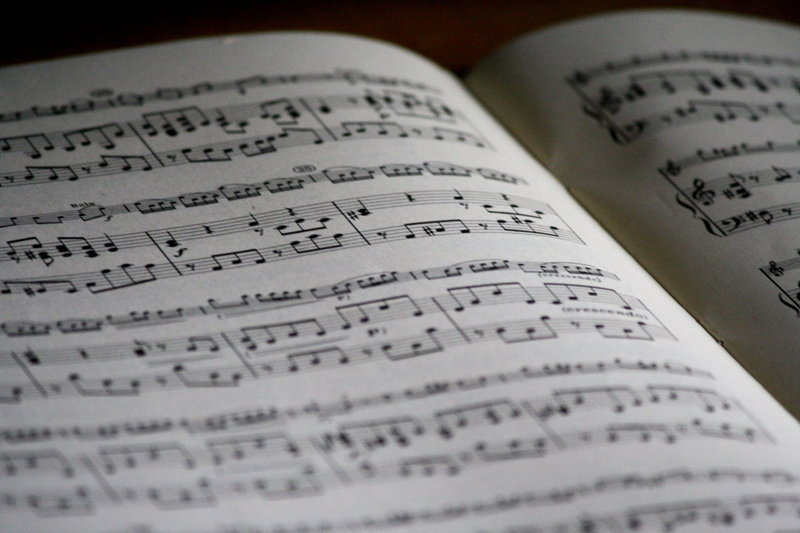 I recently attended the Super Bowl Gospel Celebration and I must say if you were not there you really missed a wonderful event.

I made it on the scene to talk with some of the hottest acts in Gospel music. I also had a chance to meet and interview some of the NFL's top Christian athletes as well that came out to support the event.

I first talked with Chris Carter, formerly of the Minnesota Vikings and now HBO Sports commentator. We talked about the importance of athletes coming out and expressing their faith. "I have loved the Lord for a long time and it's great to see the response from the players when it comes to this event and professing our faith" he stated. Chris also commented on how the faith of NFL players was a key force for today's youth. "We are here to let the youth know that God is good."

Next I chatted with my girls, my favorites, my "hommies" and one of the best sister acts around, that's right Mary Mary! Erica and Tina were looking fabulous as usual and they talked about their involvement with the event. "We got a call from Melanie Few (of Results Inc., creators of the event) and we just had to come out and support her" stated Erica "She's so cool!" she added. "It has really been a blessing to be a part of this event and we are really enjoying ourselves," commented Tina.

The ladies talked about the influence Gospel music has had on them since they were young. "When I'm down I automatically put on some Gospel music and I begin to feel better." stated Erica "I like to listen to Gospel music on a good day. If you ask my opinion Gospel music is the greatest music there is," added Tina.

When I asked the ladies what was coming up for them, Erica (with the help of Tina, who pointed to her stomach) dropped a little something on a "sista" she stated that she was going to be a mom this fall. Yes!! That's right Erica is expecting her first child with producer husband Warryn Campbell! Now you read that first right here at Gospel at Bella and I am so happy for her! I know that baby is going to be beautiful because it's coming from some beautiful people! Mom and Dad are both gorgeous! God Bless to the new parents to be and to Mary Mary as a whole.

Moving right along I grabbed the wonderful Ms. Dorinda Clark Cole who was set to perform that night. She had all of her dance team with her and believe me that lady can move. I asked her how was she enjoying the event and she stated that a Praise-A-Thon was going to happen tonight. " I'm having a great time tonight and it is so awesome to see all of the people that are coming together." she stated "This celebration is bringing all of the people of Houston together. One of the things that I really like is the fact that the NFL is supporting this event. It sends a positive message to the children to see the athletes praising God."

Dorinda has several things coming up including a new CD and DVD release and a tour in Japan...you go girl!

My own Atlanta Falcons rookie Bryan Scott was there to not only support the event but to sing in the finale with the legendary Patti Label. We talked about his faith and if he was a little nervous singing with such a powerful performer. "I was raised in the church and was in the youth choir. I have a really deep faith and religion is a deep part of my life," he stated

He added that he got the call from the NFL League office to sing at the event and that he was first going to perform a duet with Marcus Price of the Buffalo Bills and close the show with the all the performers and Patti La Belle. Bryan plays the drums and the keyboard but he was not playing any instruments during the concert.

Next was Rev. Dr. Ed Montgomery of Abundant Life Cathedral Church. If you are not familiar with this gentleman, he is THE MAN when it comes to bringing and supporting gospel events in the Houston area. His church has a membership of 6,000 including one very prominent member by the name of Yolanda Adams and he is a well-known Christian leader in Houston. I also found out the he was the man that was responsible for bringing the gospel acts to Six Flags over Georgia! That's right back in 1970 he was setting the stage for today's gospel talent to make waves at that venue.

We talked about his humble beginnings and reflected on the Super Bowl Gospel Celebration. "We were at Bishop College and they had an audition of over 400 gospel groups and we won.," he states, "They gave us a job making $3.25 per hour and they said we could stand in front of the Crystal Pistol and sing 20 minutes and rest 20 minutes." "We did that and the people started coming out and that's how things got started at Six Flags."

About the Celebration Dr. Montgomery stated that he worked on this event and really wanted to participate. "I have talked it up and advertised it throughout my church. I worked with the Mayor and several people to support this great event. I just stand back and wherever they need me I try to help out"

Now this distinguished gentleman has many things going on at Abundant Life including a cross-cultural praise and worship project, a CD for a new artist Bridgett Taylor, which his son is producing and finally he will have a traditional project release entitled "Dr. Ed Montgomery Presents Songs That I Grew Up On"

Finally the awesome and powerful show closer Patti La Belle graced me with her presence and she was such a wonderful blessing. I asked her about how she became involved with this event. "I was called about 3 months ago to come and perform two songs." she stated "I believe I am the only non gospel artist on the show and was very honored that they wanted me to close the show. I feel blessed" She added that she likes to be first or second in a show with this type of line-up "I don't like to close," she stated. I assured Ms. La Belle that they were merely saving the best for last.

Ms. La Belle has several things on her plate too including a clothing line and a gospel CD. I bet that project will go platinum in no time!

The show itself was filled with such wonderful performances from the likes of Yolanda Adams, Donnie McClurkin, Mary Mary, and Kim Burrell. The concert was full of the spirit and the crowd really received their money's worth with such show stopping perfomances.

The Grande finale where Ms. La Belle and all the artist joined the stage together to sing her hit "You Are My Friend" was the icing on the cake! If you missed this year's concert I suggest you make sure your there next year because you will be blessed. I know I was extremely blessed and enjoyed every aspect of the event.



Editor's Picks Articles
Top Ten Articles
Previous Features
Site Map





Content copyright © 2021 by Candace Walker. All rights reserved.
This content was written by Candace Walker. If you wish to use this content in any manner, you need written permission. Contact Candace Walker for details.