Sour Grapes - Movie Review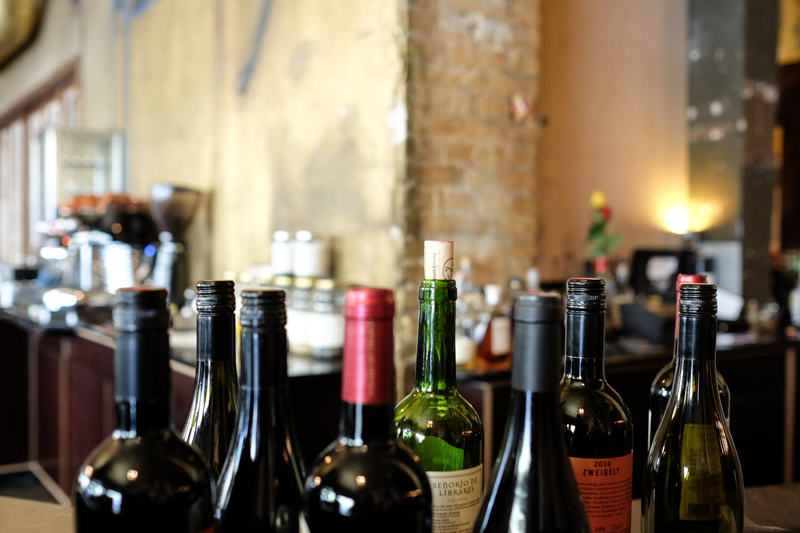 Sour Grapes is a fascinating movie telling the story of how personable young Rudy Kurniawan joined a community of rich wine collectors then scammed them for millions with wines he'd mixed in his kitchen sink and fake labels designed and printed on his home computer, and how a tenacious band of wine lovers and producers turned sleuths to reveal that not only were Kurniawan's wines fakes but so was he.
In the booming American economy of at the turn of the century a loose knit group of wine collectors were spending fortunes at auction on rare old wines. They included CEOs, celebrities, real-estate dealers and movie producers. Most were old, white and all were rich. Some met to drink their wines, and opening old bottles made remaining ones rarer and thus more valuable. In 2000 wine auctions worldwide were grossing $92M.
Rudy Kuniawan wasn't white or old, he was a young Chinese-Indonesian but he seemed to have unlimited funds and he was soon outbidding others by spending millions each month at auction buying rare old wines. He also seemed to have connections with collectors in the Far-East from whom he sourced rare wines to sell at auction.,
Some said that by cornering the market he was forcing prices up so he could later sell and realise a profit.
Yet he was friendly, gregarious and generous, opening expensive old bottles for the circle of rich and powerful wine collectors who befriended him to dine, share wines and frequent these auctions. All agreed Rudy was engaging company, that he had an excellent palate and great knowledge of old wines. He was reticent about his source of wealth, but it was believed he was on a generous allowance from his family in Indonesia who held exclusive Chinese distribution rights for Heineken beer.
Kurniawan teamed up with the owner of a small auction house to sell wines Rudy sourced from collectors around the world. The owner wrote ecstatic notes on the wines to be auctioned and sent out glossy catalogues with full page colour photographs of the bottles. Soon it was the major wine auction house, prices spiralled and by 2010 wine auctions worldwide were grossing $478M.
One catalogue of Kuniawans's wines, picturing Clos de la Roche 1929, reached Laurent Ponsot in Burgundy. Ponsot is the 4th generation owner and winemaker at Clos de la Roche and he knew that the first wine under that label wasn't produced until 1934 so he flew to New York to get the fake withdrawn from auction.
Others were also having doubts over the provenance of some wines sold by Kurniawan. They alleged misspelled labels, wrongly shaped bottles, EU label markings on vintages before the EU was founded and appellations and vintages that didn't exist.
Bill Koch, one of the big collectors, had previously been scammed when he bought so-called Thos. Jefferson's wines. The billionaire hired an ex-police detective to investigate, and an expert in old wines to examine every bottle in his vast cellar.
Eventually the FBI raided Kurniawan's house in April 2012 where they found thousands of fake labels and machinery to bottle wines, along with recipes to mimic rare old wines by blending cheap wines.
It wasn't just rich collectors who were affected by Kurniawan's scam. The reputations of artisans such as Burgundy's Laurent Ponsot, whose family had laboured over generations to produce prestigious wines, were being trashed.
But why did Kurniawan do it? If he was so wealthy, why fiddle around in his kitchen sink to fill old bottles with new wine and print fake labels? And if it took a minimum of an hour, as one expert estimated, to make one fake bottle, there aren't enough hours in a year to make the vast number that passed through Kurniawan's hands.
Some of Rudy's collector friends still don't believe it. Others think he just didn't want to disappoint other collectors.
But the movie finds deeper, darker motives and an alleged criminal source for his family's wealth. And they found that Rudy Kurniawan had adopted the name of a badminton player, well known in Indonesia.
Sour Grapes would be unbelievable as fiction. This is a narrated documentary that's a fast paced exciting movie like 'Catch Me if You Can' crossed with CSI.
Sour Grapes mixes contemporary interviews with those involved, mixed with archive footage, and throughout is the engaging 'Rudy' himself, laughing and joking, and at one point is captured saying 'and I refill it and put the cork back'. At the time they thought he was joking.
Rudy Kurniawan is currently serving a 10 year sentence in a US Federal prison.
Sour Grapes was released in 2016, directed by Reuben Atlas & Jerry Rothwell
Talk about wine on our
forum
.
Peter F May is the author of
Marilyn Merlot and the Naked Grape: Odd Wines from Around the World
which features more than 100 wine labels and the stories behind them, and
PINOTAGE: Behind the Legends of South Africa's Own Wine
which tells the story behind the Pinotage wine and grape.
Disclosure: Peter May attended a press viewing of this movie.


Related Articles
Editor's Picks Articles
Top Ten Articles
Previous Features
Site Map





Content copyright © 2023 by Peter F May. All rights reserved.
This content was written by Peter F May. If you wish to use this content in any manner, you need written permission. Contact Peter F May for details.