Finger Lakes Wine and Dr Konstantin Frank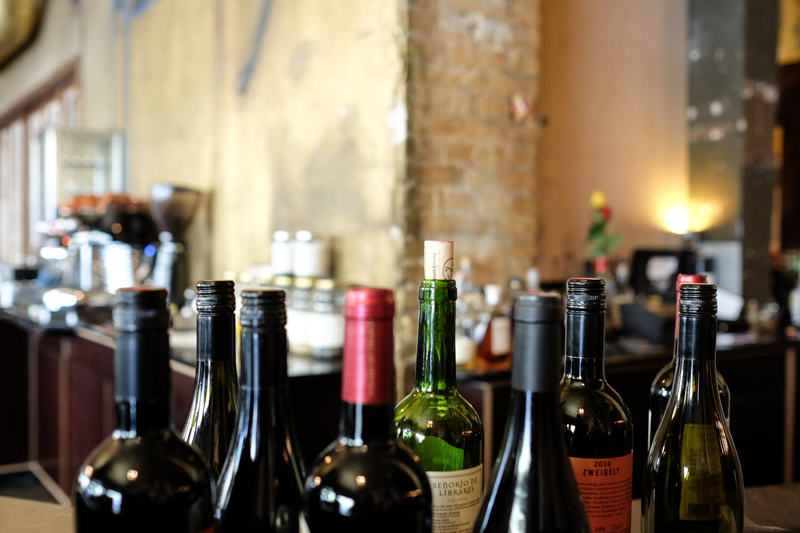 Tom Russ's book is titled Finger Lakes Wine and the Legacy of Dr Konstantin Frank, but it is primarily the biography of Dr Frank, and his family from before his birth to after his death in 1985.
Konstantin Frank immigrated to the USA in 1952 shortly before his 54th birthday and had to start again, first as a dishwasher in New York City. He'd lived through WWI, fought in the Czar's armies against the communists during the Russian Revolution, survived the revenge of Stalin's Soviet Union, the invasion of the German Army in the Second World War and, as a member of a Germanic community, fleeing before the Red Army's advance. He settled for a while in Austria, helping set up a vineyard, and had to retreat again as the front line came closer.
He'd been the director of a large agriculture research station in Ukraine, a country which grew grapes that supplied much of the Soviet Union.
Wanting to return to agriculture he took a menial task at the Geneva Agricultural Research station in the Finger Lakes region of upper New York State. Although fluent in four languages, he struggled in his 50's to learn English, but there were many German speakers among his colleagues.
He could not understand why New York and surrounding states were growing native and hybrid grapes for wine, instead of the true wine species Vitis Vinifera. The policy was that Vinifera wouldn't survive the region's cold winters. The Research station had experimented in a small way with Vinifera but any successes were dismissed as flukes.
He couldn't understand why Americans, who had the best in everything else, should settle for inferior wine. His firm opinion was that any wine not made from Vinifera grapes was inferior and that Americans should have the very best quality wines. "This country," he frequently said, "should have the very best. Where else do you find one house, four people and four cars?"
In Ukraine he'd grown vinifera in a climate "so cold that spit would freeze before it hit the ground", and he knew that, with the correct varieties, rootstocks and techniques Vinifera would succeed in north-east America.
In 1957 Frank became a US citizen and then bought 118 acres of land north of Keuka Lake to establish a vineyard of pure Vinifera vines. He named it Dr Frank's Vinifera Cellars.
.
Today the Finger Lakes, New York and indeed north-east America are making internationally recognised fine wines from Vinifera. Dr Frank proved that Vinifera could grow and the banks of the Finger Lakes are covered in vineyards, thanks to the stubbornness and vision of Dr Konstantin Frank.
Tom Russ says in his introduction he is not a wine expert but an academic. As a geek I would have liked a bit about the difficulties of vine growing and winemaking in New York. Also I found the history of the Frank family in Ukraine a bit heavy going right at the star, but the book isn't a hagiography of Frank, it shows the single mindedness that brought him success also put him at loggerheads with others in the industry and his own family, and almost resulted in the ruin, in his later life, of his winery.
This book is essential reading for anyone interested in wine and especially wine from north-east America, and is a worth addition to my bookshelf.
Finger Lakes Wine and the Legacy of Dr. Konstantin Frank
by Tom Russ, Palate Press, ISBN: 978-1626197343
Talk about wine on our
forum
.
Peter F May is the author of
Marilyn Merlot and the Naked Grape: Odd Wines from Around the World
which features more than 100 wine labels and the stories behind them, and
PINOTAGE: Behind the Legends of South Africa's Own Wine
which tells the story behind the Pinotage wine and grape.
Disclosure: Peter May bought this book from Amazon


Related Articles
Editor's Picks Articles
Top Ten Articles
Previous Features
Site Map





Content copyright © 2023 by Peter F May. All rights reserved.
This content was written by Peter F May. If you wish to use this content in any manner, you need written permission. Contact Peter F May for details.