Exotic Pets and Car Travel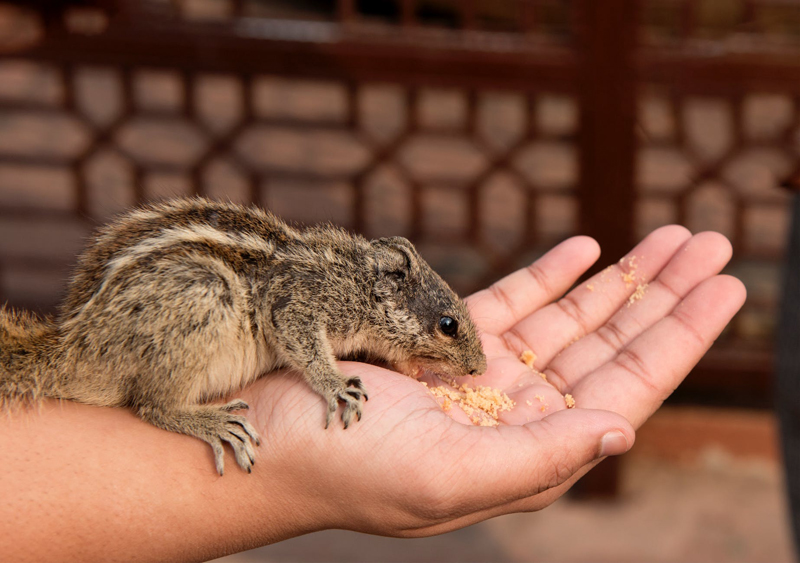 Spring has sprung and summer will be here in a flash! Temperatures are rising which brings thoughts of fun in the sun and vacations. We enjoyed a great deal of car travel over the years. Having exotic pets has never slowed us down; much. It does take careful advanced planning for car travel with exotic pets.
Many people feel that it is near impossible to travel with animals and this simply is not true. A few years back, we traveled by car over 2000 miles with two baby raccoons. Only once did I threaten to leave them behind on the trip, and that was in the Badlands in the Dakotas when they both started teething at the same time. We had been planning the trip for quite some time when our two little orphans showed up. I think we had all of two days to figure out how to travel with raccoon kits. I guarantee you there is nothing published on this subject.
The planning was simple common sense. We knew what we needed for their basic needs. The main thing was formula for the little crooks. KMR is not easy to find in bulk form throughout the United States. We also brought plenty of baby bottles and nipples. They have a tendency to chew the nipples off.
Our main obstacle was sanitary requirements while on the road. We ended up with a medium size hard pet carrier (like a heavy duty travel kennel or dog kennel) for both of the kids. A small litter box and several packages of bed protectors (bought where bladder contingency products are sold) worked just fine for their sanitary needs. Disposable litter boxes are wonderful for car travel. I cleaned and sterilized the carrier and sterilized bottles each night in the hotels. Example of disposable litter box that includes litter.
Luckily the raccoon kits litter boxed trained very quickly. As soon as we settled for the night, we let the two raccoons out of the carrier, to play and to run off their excess energy. They loved playing under the bedspread chasing each other around. We never left behind any sign that there was ever an animal in the hotel room. We knew that it would be very difficult to find hotels enthusiastic to take in two raccoons.
While on the road, we would pull into a parking lot and bottle-feed our infants. We got some interesting looks from passersby's looking in at the raccoons, diaper over shoulder, and yes you must burp the raccoon kits as a human infant.
We eventually stopped to visit at my mother-in-law's. She is such a wonderful person. Since we moved to South Dakota she has lived with us. We laughed about the visit when we had the raccoons. She discovered while packing, when she sold her house, that the raccoons had chewed through one of her plant protectors that was sitting on a table. I guess it destroyed the wood.
To further demonstrate what a fantastic person she is I had a pet skunk when I first married her son. We wanted to fly out to California so that my future husband could meet my parents. The problem was finding a baby sitter for my skunk in the southern part of the state where I had never lived before and was not familiar with pet setters and such. We asked George's mother if she would take care of my skunk. I really had expected an instant negative NO. However, she agreed to do it. Truthfully, I could never ask for a nicer mother-in-law and she has a great sense of humor and adventure. She has grown quite fond of my exotic pets I.E. skunks, ferrets, raccoons ect. She especially loves the ferrets.
Raccoon pictures
After six weeks and 2000 miles we are at my husband's mother's house with our two orphan raccoons.
When traveling with parrots it is a crucial to have all papers with you at all times. There is a big problem with parrot smuggling. It would be awful to lose your pet even for a short period while straightening things out.
For long trips, it is important to keep the parrot in a comfortable cage. The cage must be big enough so that the parrot can stretch its wings. Have a perch near the bottom, so if the car turns sharply or stops abruptly the bird will be less likely to be injured. Stop at least every half hour to give the bird water. Don't travel with water in the birdcage, the way their systems assimilate water can cause them to aspirate. The birds would appreciate extra treats especially grapes, and fruit with moisture to help them stay hydrated with no water in the cage. I freeze fruit and keep it in a small cooler; it makes a great refreshing treat for the parrots.
We had an interesting experience traveling from Galt CA to Portland Oregon with two birds a large blue and gold macaw and a Hahn's macaw. I was taking care of these two birds for a dear friend that moved to Australia. They were great little travelers. We rented a van because our car is not big enough for two birds, two carriers and their normal cages plus the tons of toys and other stuff we had bought the birds. Every time we stopped they asked for "French fries," this was the general term for food or treat.
Keep an eye on direct drafts but keep the car in a comfortable temperature zone for the birds. Have soft toys they recognize for comfort. Hard toys can swing and injure the bird. They enjoy listening to singing and music on the radio. We would stop often and let them out to watch the scenery and to give them a break. It really wasn't difficult at all to travel with two parrots. However, it is very hard on me because of my spine disabilities to stay in the car for more than a short while. With all the stops, the trip took about 14 or more hours. My body was a disaster area on the way home. It took us three days to make it home.
Another good idea is have an idea where avian vets or exotic veterinarians are located in route. This is also true for any animal, especially exotic pets, where just any vet won't do.
A biggie with car travel or even a short trip to the store, a closed car can reach lethal heat levels in couple of minutes. Every year you hear on the news pets dying because they are trapped in cars with the window up. Not only pets but also many children die every year because of just plain stupidity.
Never leave your pets unattended in a vehicle. Even with the windows cracked the temperature will still be hot enough to kill them. When traveling, we take turns with bathroom and snack breaks. We leave the air conditioner running with one of us in the car at all times. We seek out shady parks if there is a cool breeze. Otherwise, we keep going until it is time to find a hotel.
Cold temperatures will quickly affect your pets inside a turned off car. Few animals can withstand cold temperatures.
Emergencies can arise when traveling with animals. While moving from California to South Dakota I had ferrets and two cats that traveled with us. We went through an awful blizzard in Wyoming. The gremlins picked that time to sabotage the heater and defroster in the car. Our first priority was the animals. We stop at the first available town. Found out that the closest dealership was a couple hours away. We decided to get the animals to a hotel and set out for the dealership in the morning.
We always travel with propane heaters just in case there is such an emergency. We also carry cases of chemical ice bags/heat bags. If it is hot, and the air goes kaput we can activate the ice bags to keep the animals cool until we get them to a safe place. We also have used make shift swamp cooler methods. Water and air flow really cools things down. We carry a portable generator it can be used to keep animals cool or warm. It is also great on camping trips. This is a necessary item if traveling with reptiles especially in the cold of winter.
Example of portable generator - Keep it outside of the car you don't want the fumes to kill your pets or your family! This generator delivers clean power perfect for your computer or other electronics!!
Remember, if you are in a car accident your pet becomes a projectile traveling at speeds that will kill the animal, your child, other passengers and yourself! If you should lose control of the vehicle because a projectile such as your pet has hit you, this can cause a worst accident. If someone hits you, it may be possible to control the car enough to bring it to a safe stop. However, this is not going to happen if stuff is flying about inside the car, including passengers and animals. Make sure your passengers are in seat belts and your pets are in travel kennel or seat belted with special restraints for pets. Keep your pets in the back seat!
Make sure you carry medical records for your pets. Make sure they have identification on them. Make sure you carry food, water, medicines, and other medical necessities, carry a water filter and a supply of filtered water. Make sure you have their medical history.
Bring their possessions that comfort them, toys, blankets, things that they understand and that means "home" to them.
Traveling with reptiles, parrots, skunks, ferrets, exotic mammals, or any exotic pets, or even fish is not difficult if you plan for any possible problems.
Think ahead, what could go wrong? If you are not prepared you will surely cause your animals to suffer or die.
More raccoon pictures, lots of baby raccoon kits! My article on pet raccoons
Pet raccoons and care
Diana Geiger Exotic Pets Editor
on
Scroll
down a wee bit and subscribed to the Exotic Pets Newsletter; it's free, secure and confidential!
Exotic Pets BellaOnline on Twitter
Ferrets: A Complete Guide available in paperback and Kindle. By Diana Geiger (me:) Five star reviews!
Ferrets: A Complete Guide - Paperback
Ferrets: A Complete Guide - Kindle
PDF Version Ferrets: A Complete Guide (Access to free PDF Reader)
Ferrets: A Complete Guide
This site needs an editor - click to learn more!

You Should Also Read:
Exotic Pet Site Map
Ferrets - A Complete Guide Paperback and Kindle
Exotic Pet Shopping (the safest for your pets)




Related Articles
Editor's Picks Articles
Top Ten Articles
Previous Features
Site Map





Content copyright © 2022 by Diana Geiger. All rights reserved.
This content was written by Diana Geiger. If you wish to use this content in any manner, you need written permission. Contact BellaOnline Administration for details.