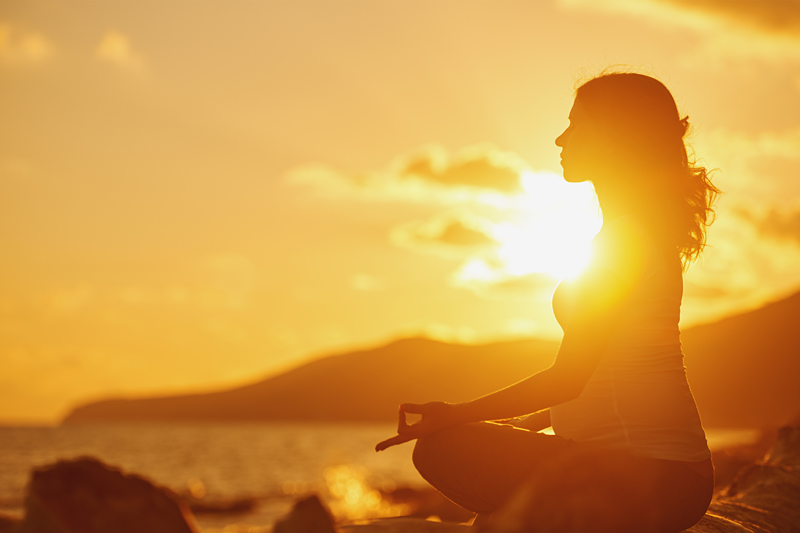 If you've always had a keen sense of intuition but lately find your instincts not quite as reliable as they use to be, not to worry, there's a few things that may be responsible for blocking those channels, many of which are easily fixed!
Have you ever found yourself feeling so strongly about a situation only to find later on, that the way you interpreted things coming to pass wasn't nearly as bad as the way it came to be? Have you ever gone weeks without feeling much of anything and wondered what you could do to get your intuitive-self back on track?
Like so many of our creative channels intuition is sensitive not only to its environment but the instrument through which it travels. If you've ever had writer's block or drawn a blank in the middle of a project, you can pretty much see how easy it is to lose something you use everyday.
People who use their instincts often, know right away when something is off. At first it might just be here and there where their intuition is failing them, but later it can turn into something where you're wondering if you'll ever be as sharp as you once were.
Of all the things that can have the greatest ill effect, anger and negativity are probably the most invasive! They can come in the form of people, difficult situations around the house and personal discontent. They block normally open channels by draining valuable energy and in turn end up tainting the information we are receiving by passing through a lower more negative frequency.
Healing crystals such as Rose quartz, Fluorite, Peridot, Garnet, Chevron Amethyst, Sugilite, lepediolite and green phylite, are some stones known for their releasing qualities. Many people find placing these stones near and about their place of rest as well as a gentle flow of moving water such as a simple water fall or even placing a bowl filled about half way near the night stand speeds the healing process by offering suggestions that can work their magic through our dreams.
Getting out, though the temptation can be to stay within the confines of the home when you're upset, can also help to diffuse negativity. Staying inside tends to just compound the problem by surrounding us with the same thoughts that made us angry to begin with. It also keeps us from a healthy amount of exposure to the sun's nutrients such as vitamin D.
Finally, finding a way to exchange with vital life force energy such a gardening, working with container plants such as lavender, roses, kitchen herbs, animals and trying as best as possible to replace negative people with a positive support system will help maintain a restorative balance and keep those intuitive channels open for business!
Karen Elleise
Clairvoyance Editor
Angel Therapy, Consultations & development Workshops


Editor's Picks Articles
Top Ten Articles
Previous Features
Site Map





Content copyright © 2018 by Karen Elleise. All rights reserved.
This content was written by Karen Elleise. If you wish to use this content in any manner, you need written permission. Contact Karen Elleise for details.