Design Your Own Pet - Pet Foxes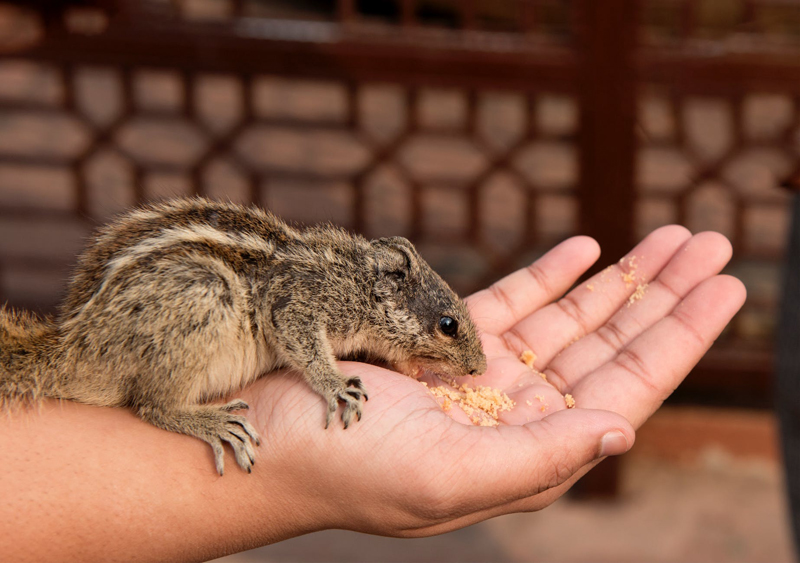 If you think about the endearing sweet, playful pup from the television show Little Rascals / Our Gang which aired over fifty years ago, you can't quite imagine why the pit bull has become the center of legal action in many countries.
The pit bull used in legal and illegal dog fights throughout the world. What happened to the warm mischievous little dog that the world grew to love?
Many animals that I thought of as being sweet animals "shocked me" as many more seemed to become ferocious. Not all, not tons, but enough to cause me concern.
Then there was the other side of the coin. Having spent much of my life in the deep woods or in the country I also ran into enough wild animals that could have designed me a new body, hamburger to be exact. But, they didn't. So evidently, some animals are "nicer" than others are.
During my pondering, I thought of abuse causing animals like the pit bull to create enough of a fierce population to warrant these legal actions. Genetics also crossed my mind. I was on the right track. I didn't realize how right until I found an article in the March 2011 issue of
National Geographic titled "Designing the Perfect Pet; Can a Fox Become Man's Best Friend?"
The article was written by Evan Ratliff.
This article threw my thought processes into whole new realms, and into overdrive. To the point of seriously having to contemplate the ethical and moral responsibilities of the decisions we could potentially make. We could create the perfect pet but is it right or wrong?
According to National Geographic, Only a few of wild animal species have been successfully tamed get along with humans.
In the article they showed foxes just as friendly as dogs. It took thousands of years for the domestication of dog. Here they were able to create foxes, just as friendly as a dog, in a very short period of time. The foxes were so tame they would jump into your arms. These foxes weren't tamed by humans, but literally bred for domestication. Is it possible to design your own exotic pets? If it is possible, is it ethical to design your own exotic pets?
The reason it's possible, scientists say, "it is found in their genes."
It started with around 130 silver foxes. The most approachable foxes were chosen. Then foxes that were the most amicable were bred. With each resulting generation, the friendliest, most friendly foxes were bred, continuing with each generation. The experiment was repeated with rats and mink. There were attempting to find the genes for domestication they thought existed.
Fox Pictures - The test used silver foxes, here is a picture of an arctic fox
Arctic fox curled up in snow in Alaska in winter
by Keith Morehouse, U.S. Fish and Wildlife Service. Thank you for the fox images U.S. Fish and Wildlife Service!!
The morphological changes described in
Darwins' The Variation of Animals and Plants under Domestication
began to appear in these foxes. These physical changes are floppy ears, star pattern on forehead and piebald coat, curly tail, and a shorter tail.
Really, for the tests to secede they had to create an opposite study, creating a group of evil twins. Foxes bred aggressive to aggressive creating more ferocious animals.
Through each generation, each group is tested; they are finding that it isn't a single gene but a suite of genes. The physical changes are thought to result from biochemical changes to the brain, created by the genes.
Our very own "tameness" the taming of the human being came about in very much the same way. Of course it wasn't controlled, but the "nice coupling with the nice." Humans became more humane. The same exact thing happened with all domestic animals such as cattle and chickens. Obviously, farmers preferred to work with "nicer animals" so the taming selection process began and continued.
Arctic Fox pup pictures – again thank you for the arctic fox pup images U.S.
Fish and Wildlife Service
This arctic fox pup
by Mike Boylan, U.S. Fish and Wildlife Service
Now as more and more researchers dive deeper to discover the molecular mysteries of domestication, it makes me wonder with our ravenous need to tame which was once untamable, or to create yet more ferocious animals (it kind of shows you that the gene pool in humans still needs some tweaking.) But it is pretty obvious, if we wanted to, we could design our own pets.
Diana Geiger Exotic Pets Editor
on
Discussion: Is it possible to design your own exotic pets? If so is it ethical to design your own designer pets. The test results prove that selective breeding can create a tame fox. Not a fox tamed my humans. Does this make it ethical to use selective breeding to create exotic pets? Isn't the argument against taming wild animals? These animals are born tame. Can wait to read your reactions! Click here to voice your opinion
If you ever want to make a difference voice your opinion!
I need your help to incorporate facebook with my articles. Please click like.
Ferrets: A Complete Guide available in paperback and Kindle. By Diana Geiger (me:) Five star reviews!
Available now at Barnes and Noble online.
Ferrets: A Complete Guide - Paperback
Ferrets: A Complete Guide - Kindle
PDF Version Ferrets: A Complete Guide (Access to free PDF Reader)
Ferrets: A Complete Guide
Subscribe free
to the exotic pets newsletter. It is quick and easy Just glance to the right or scroll a bit to the bottom and subscribe. I will only bug you once a week :) Be the first to be in the know! Your information is always private!
I am also the Bird editor if you enjoy pet birds subscribe to the Birds newsletter.
Birds BellaOnline
Exotic Pets BellaOnline on Twitter
This site needs an editor - click to learn more!

You Should Also Read:
Exotic Pet Site Map
Ferrets - A Complete Guide Paperback and Kindle
Exotic Pet Shopping (the safest for your pets)




Related Articles
Editor's Picks Articles
Top Ten Articles
Previous Features
Site Map





Content copyright © 2022 by Diana Geiger. All rights reserved.
This content was written by Diana Geiger. If you wish to use this content in any manner, you need written permission. Contact BellaOnline Administration for details.