The Latest in Popular Pets - Skunks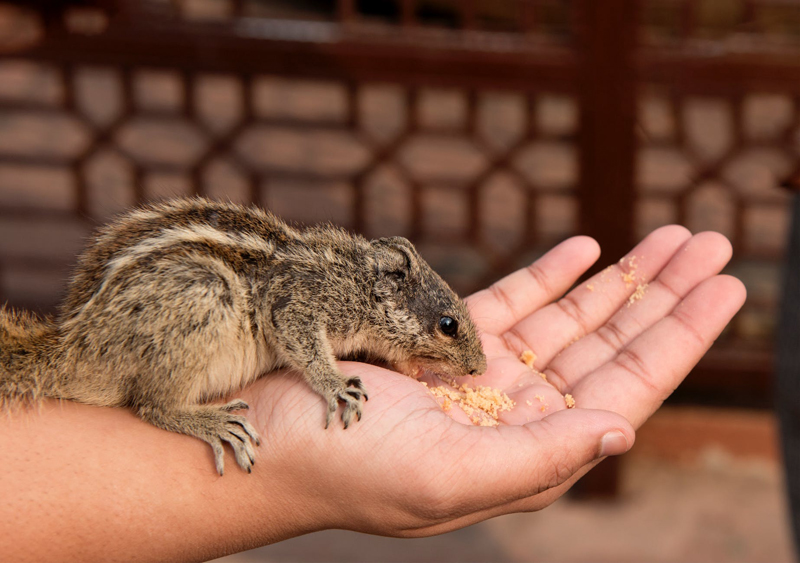 What is the latest in popular pets? Pet skunks or the striped skunk (Mephitis mephitis). They are raised domestically, have their stinkers removed and they can be potty trained. They have pleasant personalities, they are quiet; as in they don't bark at the neighbors. They are cuddly and soft. Baby skunks are adorable!
But, with all exotic pets they have a downside and you need to be aware of potential problems as with any exotic pet. They may or may not come when called. They may or may not want to be cuddled. They may or may not walk on a leash. The skunk can be destructive, in terms of scratching the carpet, bed, sofa, or other possessions you may not want destroyed. They may or may not become house trained.
Normally skunks are quite easy to train, but they do have something in common, a very stubborn nature.
You cannot, under any circumstances declaw a skunk, their claw IS like our TOE, and they need it INTACT. They need their claws to eat, balance and other important things that are needed to survive.
The skunk can never be caged. In this way they are similar to a dog or cat, but the similarity pretty much ends there. The skunk can't be compared to any other animal or exotic pet. Nor can any other animal. They are all unique and individual.
I dearly love the skunk, I love pet skunks, I love striped skunks, I love wild skunks, and I am head over hills over all skunks. I even adore the little spotted skunk though for most people they don't make the best of pets. The spotted skunk or western spotted skunk is smaller than the striped skunk and doesn't make as good as a pet. They also climb.
Once you have acquired a skunk they are your pet forever, make sure you understand the skunk before you buy one. You cannot "release" a skunk back to the wild. They wouldn't last a day without their defense mechanisms. Their scent glands are removed before they are sold.
The however, are NOT spayed or neutered, it is essential that they are fixed before hormones start raging. If you want a sweet and loving skunk this is a necessity.
The skunk is a wonderful exotic pet, as with all exotic pets make sure skunks are right for you! Learn more about skunks.
*** How to care for a pet skunk from training, nutrition, legal issues, vaccinations, where to find skunk breeders, (Ruby Farms in New Sharon, Iowa is my favorite,) or pet skunks for sale, anyway the complete care of skunks, and skunk pictures.
How to care for a pet skunk
***
Article on the Striped Skunk
Subscribe free
to the exotic pets newsletter. It is quick and easy Just glance to the right or scroll a bit to the bottom and subscribe. I will only bug you once a week :) Be the first to be in the know! Your information is always private!
I am also the Bird editor if you enjoy pet birds subscribe to the Birds newsletter.
Birds BellaOnline
Diana Geiger Exotic Pets Editor
on
Ferrets: A Complete Guide available in paperback, PDF, and Kindle. By Diana Geiger (me:) Five star reviews! Now also available at Barnes and Noble.


Ferrets: A Complete Guide - Paperback
Ferrets: A Complete Guide - Kindle
PDF Version Ferrets: A Complete Guide (Access to free PDF Reader)
Ferrets: A Complete Guide
This site needs an editor - click to learn more!

You Should Also Read:
Exotic Pet Site Map
Ferrets - A Complete Guide Paperback and Kindle
Exotic Pet Shopping (the safest for your pets)




Related Articles
Editor's Picks Articles
Top Ten Articles
Previous Features
Site Map





Content copyright © 2022 by Diana Geiger. All rights reserved.
This content was written by Diana Geiger. If you wish to use this content in any manner, you need written permission. Contact BellaOnline Administration for details.