The Earnest Pugh Interview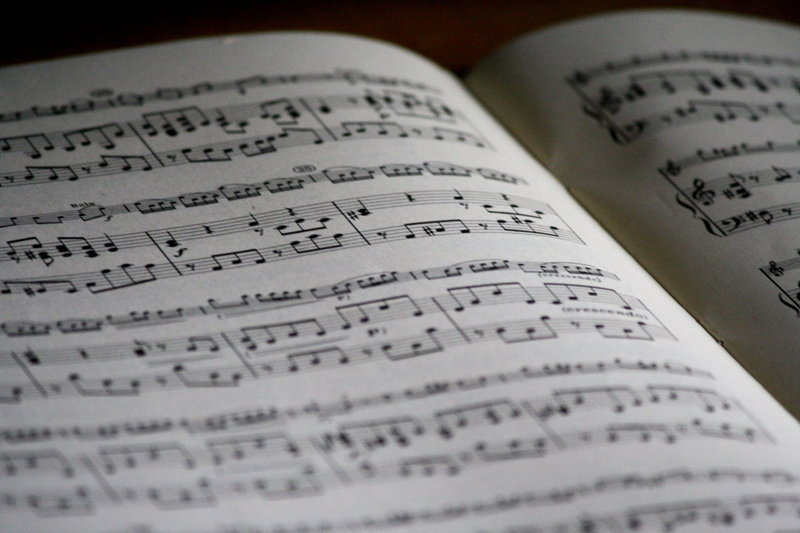 I'm listening to Earnest Pugh talk and my mind is thinking "Is this the same guy that can hit those notes out of the heavens? Notes so high that even the diva herself, Mariah Carey, would have to admire his range?" I mean his voice is clearly a baritone yet his singing has allowed him to showcase a five octave range (something that his high school chorus teacher discovered) that only few people possess. When he says "Hello Candace this is Earnest Pugh calling for the interview," I take the phone away from my ear and stare at it like…say what…no this can't be Earnest Pugh, this must be Barry White with that voice! I supress my giggle, come back to reality and with all the professionalism that a writer like myself is supposed to have I say "Oh thank you Mr. Pugh for granting me the interview," and so it begins.
With my questions and his answers we do that familiar dance of an interview that is informative, (Did you know that he was in the Army) and pleasant,(we laugh easily with one another.)
Pugh, a former Drill Sergeant in the United States Army, got married at the tender age of 18 to his high school sweetheart. "I was a little church boy and my parents were like 'Alright now we're going to do this the right way. We are gonna honor the Lord and we ain't gone be shacking up!" laughs Pugh. "So we got married and started our family right away."
While in the service Pugh was stationed in many places all over the world. "I started at Fort Hood in Texas and from there you know you go to various installations and you're deployed. I went to Hawaii, Virginia, Germany and was even deployed to Saudi Arabia right where all the fighting was going on. I think the serious call to ministry and worship kind of kicked off in that hostile environment. It was during that time when I really didn't know if I was going to live from one day to the next. You get real close to God over there in those deployments when all of that is going on," says Pugh. He states that although he was already a licensed minister and was ordained he really wasn't operating in a ministerial capacity. "God use that training ground (of the US Army) to get me to the army of the Lord. I was mentoring soldiers and I was a spiritual leader as well as their platoon leader. They depended on me to get them connected to God. So He knew what He was doing and really used that time to get me ready for this ministry." Pugh was also known as the singing soldier often called on to sing at a fallen comrade's service.
Pugh begin to operate in his calling when he moved from Texas with his family to D.C. and accepted the position of worship leader at Ebenezer AME Church. "I got out of the military after doing active duty for 15 years and I was doing stage plays. I ran into a good friend of mine, fellow artist Byron Cage, who knew that my marriage was going through a lot of challenges and I was making some decisions that were probably not smart. He could see that God had so much more for me and he didn't want the road to really get the best of me and put my light out before I even got started. So he offered me the opportunity to come and work at Ebenezer. I was like, an AME church doing praise and worship are you kidding me?" laughs Pugh. Needless to say Byron was serious and the Pugh's packed up their home and moved where he served on the worship staff for ten years.
During his tenure at Ebenezer many things happened in Pugh's life. He became ill with ulcerative colitis, his mother passed away, his 18 year marriage, which had produced two wonderful children was ending in divorce. All of this was going on at the time where he was experiencing so much growth in his music ministry. His first album was doing well and was receiving rave reviews. He then released the monster hit "Rain on Us." When "Rain on Us" took off so did the requests for him to perform which caused him to move away from Ebenezer and the two parted ways in 2010
.
The heartfelt call for God to "breathe new life" in his people was so perfectly sung by Pugh that it resonated with millions. Only a person who has suffered and really needed God's blessings to lift and rain down on them could sing the song with pure beauty; that is what Earnest Pugh gave it. "I trusted God with "Rain on Us" and I went to the bank and took out everything I had. I cashed in my stocks, bonds, money market I did everything but sell my kidney to get it made," laughs Pugh. "I really believed that because of the economic downturn and where we were (as a people) that God was speaking to his people through that song. I felt we needed a universal message that would resonate in their hearts. Simply ask for the rain. I know we are in a recession and I know you lost your job but if you would simply ask for the rain he would do exceedingly, abundantly above all that you could ask or think," states Pugh.
Pugh says that while he loves music ministry he has a heart to become a pastor. "God has definitely called me to serve as a pastor. In the next few years you will see me finishing up my PhD, providing pastoral counseling, releasing a few books that will speak on the aspect of worship in the church," says Pugh. When asked about a first lady in his future Pugh says 'Absolutely when I say it is not good that man should be alone," laughs Pugh. "Right now I'm married to ministry but if God opens that door I would run to it! That is a daily prayer that I have that He (God) would show me who that would be." He says he is looking for a smart, independent woman who has a connection with the Lord. "I want it to be a divine hook-up. I want us to know, number one, that His (God's) endorsement is upon it and number two that we are meant for each other. Like 'Hey we went to lunch together and we thought one thing was going to happen but you know God had another plan' I really want that type of storybook encounter to happen with my bride, whoever it's going to be."
Pugh will continue to focus on music for now and in doing so he wants his listeners to "have an experience with God" when they listen to his music. "I want them to say he didn't just give me a concert but he really created an atmosphere where God was able to sit in the room. I want them to have an experience with God to where they know, that they know, that they know…He is real."


Related Articles
Editor's Picks Articles
Top Ten Articles
Previous Features
Site Map





Content copyright © 2021 by Candace Walker. All rights reserved.
This content was written by Candace Walker. If you wish to use this content in any manner, you need written permission. Contact Candace Walker for details.