Hook The Readers Through Character Emotion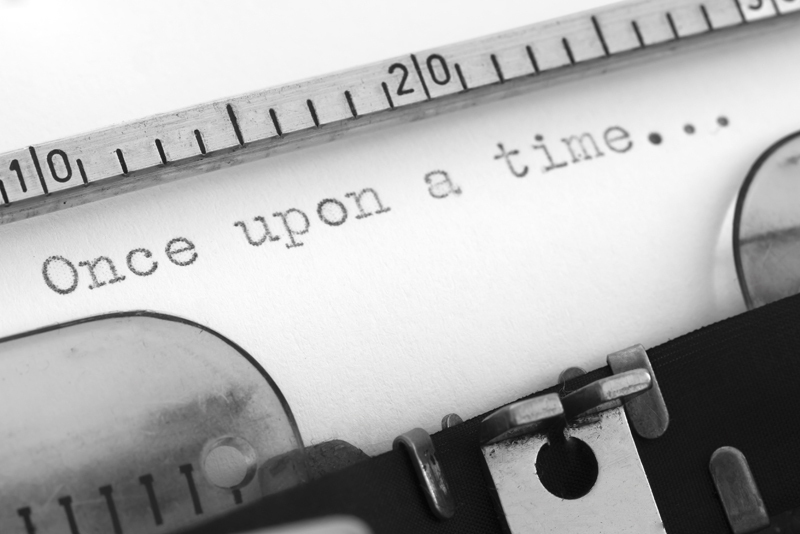 Many of us readers have entire genres that we avoid reading because we find the books flat and boring. For some, it is science fiction, with its preoccupation with gadgets. For others, it is chick lit, which may seem shallow and unrealistic. For me, it is historical fiction. I mean, talk about no suspense! We readers already know the final outcomes in historical fiction. Plus, there is often no emotional involvement. The historical figures themselves come off as boring, remote, and lifeless. Maybe the authors feel they must conform to a scholarly approach. Or perhaps they prefer to write about events rather than people. Who knows? I spent years avoiding historical fiction until I got hooked into a book last year through character emotion.
Me, last year:
I am desperate for something to read and all I have on hand is
The Killer Angels
by Michael Shaara, which won the Pulitzer Prize for fiction in 1975. It's about the three-day Battle of Gettysburg during the American Civil War. That's it – three days, one battle. Already, it sounds boring and intimidating. Plus, I am embarrassed to realize that I don't know which side ended up winning. Surely, I learned this once in school. Anyway, I still need something to read, so I force my way through the book's imposing foreword, which starts with the subsection label, "June 1863. Part I – The Armies."
The first chapter lures me in with writing that is surprisingly good for an historical novel – clear, crisp, and not overly ornate. I am in the viewpoint of Confederate general James Longstreet. I have never heard of him, but who cares? I am willing to learn now. Longstreet receives a report from a spy about unexpected, massive Union troop movement nearby. He takes this alarming news straight to Robert E. Lee. ( Okay, I
have
heard of him!) The genteel, older gentleman's exhausted appearance only increases Longstreet's worry. (Wow, the characters are actually feeling emotions!) Longstreet wants Lee to give the order to evade the Union troops
right now
, but Lee hesitates to trust information from a spy and would rather wait for confirmation from General Stuart, who rides ahead with his cavalry to serve as the eyes and ears of Lee's army. But no one has seen Stuart in days. Longstreet is almost grinding his teeth to keep from voicing his opinion against General Stuart, a much-loved officer from Lee's beloved home state of Virginia. Longstreet thinks that Stuart has grown so distracted playing tricks on the Union Army that he has failed to gather relevant information and has traveled too far away to return in time.
Okay, this is compelling. And the details of horses, bivouacs, weapons, and picket lines are vivid even if they are not exactly subjects that I'm interested in. I keep reading cautiously, intrigued by my emerging impression of Longstreet as a frustrated middle manager. He needs his boss Lee to make a decision. His life and those of his men depend on it. And his coworker Stuart has screwed up, and Lee doesn't see it that way. Longstreet's hands are tied unless he can convince Lee to act.
Then I reach this exchange of dialog (at Kindle Location 414 of The Killer Angels: The Classic Novel of the Civil War by Michael Shaara, Random House, Inc. Kindle Edition):
"Stuart would not have left us blind."
[said Robert E. Lee]
"He's joyriding again," Longstreet said. "This time you ought to stomp him. Really stomp him."

Lee shook his head. "Stuart would not leave us blind."
Suddenly, I am totally hooked on this book. I love good dialog, and something about Longstreet's frustrated outburst makes him come alive for me. So I read the entire novel, unable to put it down. All the historical figures turn out to be three-dimensional and human. Their story is so good that it changes my longstanding prejudice toward historical fiction.
If you are writing a novel that feels flat and boring, put yourself deep into the mind of your viewpoint character. By this, I don't mean you should overwhelm the reader with too much introspection and abstract thought. But figure out what he wants, how he feels about it, and what he is doing about it. This will draw in your readers and make your story come alive because we can all relate to wanting and needing something.
Buy
The Killer Angels: The Classic Novel of the Civil War
on Amazon.com. Best historical novel ever!
You Should Also Read:
Characters
Beware the Mary Sue Character


Related Articles
Editor's Picks Articles
Top Ten Articles
Previous Features
Site Map



Follow @Val%5FKovalin
Tweet





Content copyright © 2023 by Val Kovalin. All rights reserved.
This content was written by Val Kovalin. If you wish to use this content in any manner, you need written permission. Contact Val Kovalin for details.