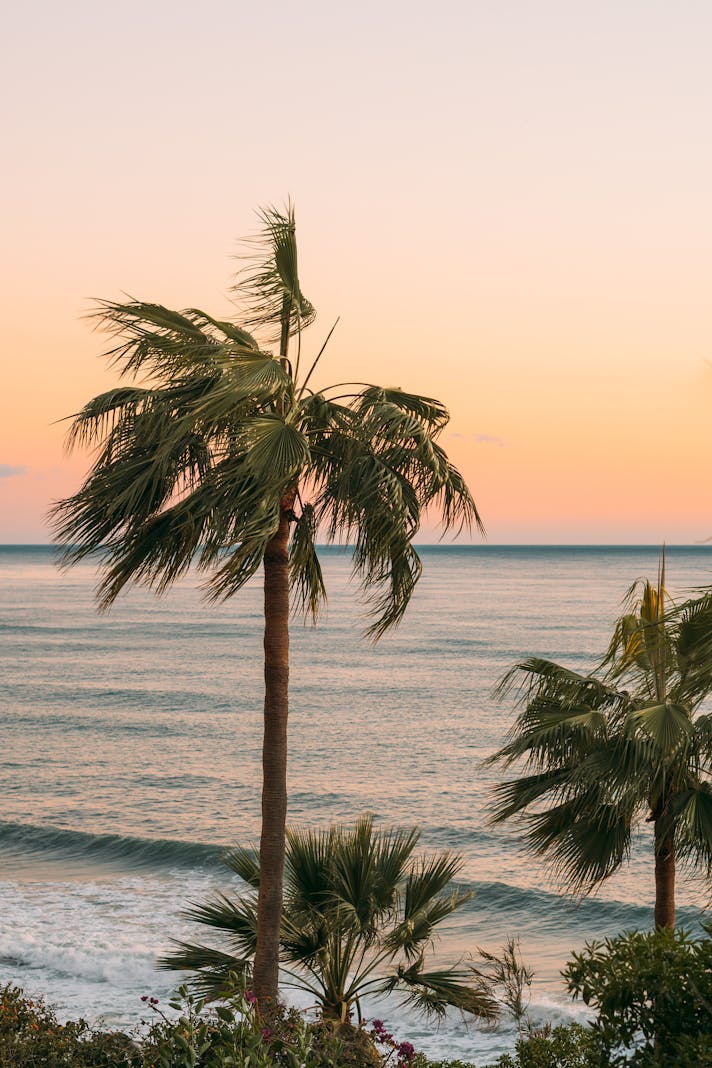 There are two main kinds of camping: backpacking and car camping. People either love or hate the latter, which is about vacationing and socializing as much as it is about nature. Those who enjoy car camping will enjoy a sojourn at Leo Carrillo State Beach, located at the northern end of Malibu, just above Zuma Beach in Los Angeles County.

The campsites at Leo Carrillo are fairly large, and there is a great deal of shade – important in sunny and hot southern California. Sycamore trees blanket the area. Each campsite comes with a picnic table, fire pit, and access to piped water. A maximum of two cars may be parked at each campsite, but there is an overflow parking lot at the south edge of the campsite.

Leo Carrillo has flush toilets and coin operated showers. This is a plus for those who hate the dirt and grime of camping, but be warned: the showers take tokens only and don't always warm up immediately. This can be an issue, considering that the hot water is timed. There is high traffic for the johns and showers; be prepared to wait in line with a roll of toilet paper - the camp staff does an incredible job of keeping the toilets stocked, but there are still times when the facilities run out.

Dogs and children are ubiquitous. There is a separate "dog beach", where pooches must be kept on leashes – and there are law enforcement professionals policing this rule. The campground itself is dotted with families on bicycles, touring the paved roads. Be careful when walking to the restrooms, as there is the possibility of collisions with toddler trikes.

The camp store sells hot coffee, cold drinks, canned food, snacks, and various sundries such as nail polish remover (useful for getting beach tar off the bottom of one's foot.) There are lounge chairs outside the store, which plays surf rock over the speakers, enhancing the party atmosphere.

While the emphasis is on family vacations and socializing with friends, access to nature is always on hand. One can walk from camp to both beaches (dog-friendly and dog-prohibited), where there are beautiful surf breaks. Many people enjoy surfing, boogie boarding, or swimming here. The Pacific Ocean can be chilly even in Southern California, so many people wear wetsuits.

There are two main hiking trails that leave from the campsite, the Nicholas Flat and Willow Creek trails. Combining the two creates a short hike with stunning views. Start on the Willow Creek trail and continue until it intersects with the short jaunt to the top of the hill. After enjoying the views, return to the campsite by way of the Nicholas Flat trail. There is some elevation gain, but every rest stop allows the hiker the opportunity to enjoy the vistas as well as the natural world.

Bird and animal sightings are frequent. There are birds, butterflies, moths, dragonflies, squirrels, and sometimes larger mammals. It's important to keep trash and food raised from the ground because of the possibility of animal raids, but the trade-off is the opportunity to watch nesting hawks and their families, to identify cabbage white butterflies, and to explore the tide pools for marine creatures.

If the weather cooperates, Leo Carrillo is a wonderful place to take in the night sky. The campsite is far enough from Los Angeles that light pollution is minimized. A walk down to the beach after dark allows for star gazing on the sand. It is also possible to lounge at one's campsite, bank the coals of the fire, and gaze upwards for the show.

Although it can be crowded and dirty, a weekend at Leo Carrillo is a wonderful adventure. For families seeking a vacation that allows everyone to enjoy themselves, it is an excellent destination; those without dogs or children will also find adventure. The short drive back to civilization is yet another nice feature; for all its natural splendors, the campsite is less than an hour and a half (depending on traffic) from most of Los Angeles and its environs.

You Should Also Read:
Beach Pollution in California


Related Articles
Editor's Picks Articles
Top Ten Articles
Previous Features
Site Map





Content copyright © 2023 by Korie Beth Brown, Ph.D. . All rights reserved.
This content was written by Korie Beth Brown, Ph.D. . If you wish to use this content in any manner, you need written permission. Contact Korie Beth Brown, Ph.D. for details.