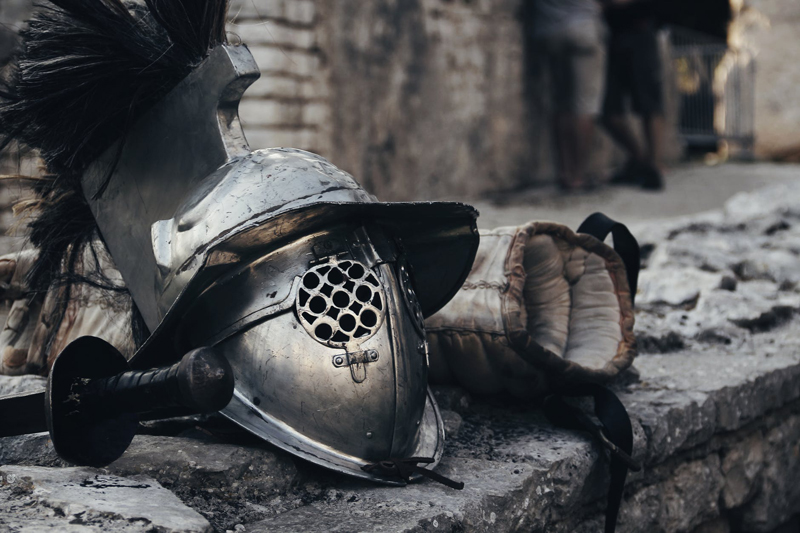 What's expected of a game master? Well, plenty. More specifically, what's expected of a game master when the miniatures are down and the dice are cast? You've got things to consider such as pregame preparation, group-tailored details, attention (both yours and theirs), and feedback-seeking behavior on your part. Here's what I've learned about how tact and being a dungeon master relate!

A lot of work goes into the game before the players even drop by and grab their seats. Preparation is one of the biggest tasks faced by any prospective game master. Will this session be combat intensive? Gather the necessary numbers beforehand and put them onto a 3x5 card! Is there a role-play encounter in which your players must bargain with someone for a reward? Track everything about what that person would know and what they would desire. Most important at this stage is to make sure you're not doing a lot of preparation during the game and thus making your players wait on you. The session is the show; you wouldn't expect actors to need time to rehearse during performance, would you?

We are all aware of the five senses. Though it might be difficult to engage people's sense of taste in a role-playing game, it's not difficult to engage each of the other four. Details that each of us notice first will be a little different though, so which ones are best to bring in? Put simply, all of them. All of them that your players will favor, that is. Funny hats aside, props can truly liven up the table as the hands-on folks become more engaged. Give them a worn out looking letter instead of telling them about it. Find an old rusted key and let someone in the party hold onto it. People who prefer to hear gain great benefit when sound effects are added. Hearing swordplay down the hall or a trap being sprung or even the ominous howl of wolves after they've scraped their way out of a cave-in can really mess with some people – as well as get them more involved. Visual people walk into a room and notice what it looks like and anything that appears out of the ordinary. Cater to this and let their characters notice what they themselves would notice. Does your one friend always remark first on unusual smells? Show off that you know that fact about them by describing how rancid the sewer smells or having the smell of a burning building wake that person's character up.

Are you sitting with your nose in a book or laptop during game-time? Having a smart phone can be a great boon as far as running a game goes but if it takes your attention away from the table then it's a terrible bane. Make sure to focus on your players more than the map, books or monsters. As you immerse them in the campaign, pay close attention to what they like – and dislike – about the game as it's being played. That way even if you forgot to give the innkeeper a name, the battle-lovers at your table will still feel you did a great job if there was someone to fight in that inn at the drop of a hat. Here it's important to remember that the game is perfect not when every detail is attended to but when sufficient details are attended to from your players' perspectives.

It's great to have an active party member who is really involved in the story. Even better is when everyone is active, but this is really hard to do. One of the tasks we game masters have is to get everyone involved. Where is their attention? Often this requires compromise. Give the battlers something to engage now and then give the role-players someone to interrogate afterward. I've personally seen game masters pull this off without compromising anything, keeping everyone involved at the same time. Do note that it's not easy to keep going however, so compromise is at the very least a good starting place. If you see one person spacing out or nodding off then engage them and make their character interested in something. Don't worry about shutting down one person hogging the spotlight. Odds are that after you've gotten that drowsy friend involved and entertained, the ham can then go back to what they were doing. Direct the spotlight wherever it's most useful.

As rough as it may seem, don't solicit feedback from your players in what's essentially a plea for input. Questions such as "where do you think you'll go next session?" are useful because then you know which direction to prep. Others such as "was that battle too hard?" or "was that a good session?" really detract from not only your own confidence in yourself but their fun at the table. Take their real-time responses at the game table to be sufficient. If they're nodding off then no, it's not fun. When everyone is sitting forward at the end of their seats and patiently waiting with great anticipation for the trap in the hallway to be disarmed so they can continue to hunt for treasure or flee from enemies – smile. Take that as your cue that this game is going great. Happy gaming!


Related Articles
Editor's Picks Articles
Top Ten Articles
Previous Features
Site Map



Follow @rpgbellaonline
Tweet





Content copyright © 2021 by Leif Sutter. All rights reserved.
This content was written by Leif Sutter. If you wish to use this content in any manner, you need written permission. Contact Leif Sutter for details.