Overall Results - Biggest Loser SlimCoach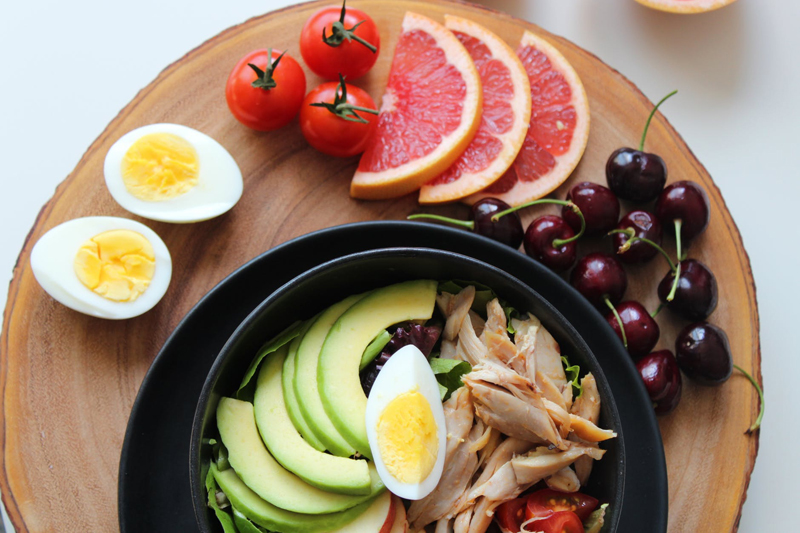 The Overall Results tab in the Biggest Loser SlimCoach web system is misnamed. This tab shows you your running seven week average data. So this should properly be named your weekly results, to let you know your recent progress.
So, knowing that this tab is showing you the past seven days of data, to help keep you on track, just what do you get here?
The display is a little confusing. When you first look at the page it simply looks like a green ring (or a ring with some yellow or red segments, depending on how well you are doing) -
I did this on the morning of Day 8 - so at this point there were 7 full days of data in the system. You can see at the bottom left that those 7 days of dedicated activity earned me a ranking of ... snail. I complain about that elsewhere :) Here we are looking at this weekly tab.
So the only way to get data is to point your mouse at one of the three segments of this wheel. We'll start with the top third - the heart activity area -
The "first week" alert is a mistake - as mentioned I am now on day 8 when doing this. It has been showing me this message all day long on day 8.
I did this screenshot mid-day on the 8th day - before my main exercise began. Therefore, unfortunately, this data is
inaccurate
for tracking purposes. This is because the weekly report - for reasons I just can't figure out - includes TODAY in its calculations. That is, every morning it drops your numbers because one of the seven days it's calculating with is a zero!
The evaluation should be a rolling tally of your LAST completed seven days, to always have an even history for you to compare. For the values to jump up and down in a given day depending on when you look at it isn't helpful.
To make this more clear, here's what it looked like last night at 11:50pm, right when I finished my nighttime exercise routine:
The change in values happened when I slept.
So, with that known, you can only use this accurately if you look at it in that small window of time between when you finish all activity at the end of the day and when midnight hits. Since my schedule has me doing my Wii dancing between 10pm and midnight, that means there's a race to upload, refresh, and screenshot my data between 11:50pm and midnight each night.
In any case, on all three wheel segments the left side stays the same. You always see the average heart activity minutes, average steps taken, and average miles traveled (really just a guess based on steps taken) for the rolling 7 days. The only thing that changes is the two numbers in the bottom right of the screen. Which means this display is fairly inefficient. They could easily have shown those six numbers on one page and made it easier to use, rather than having to have them appear and disappear as you move the mouse.
So for heart activity the unique data shows just 2 numbers. My goal was 30 minutes a day of heart activity - my average was 108 minutes a day. My snail has a solid heart.
So, on to the second wheel. This is the bottom right segment - the calories area. It shows I had a goal of 170 a day average and I burned 720 calories a day average. I did well. Apparently snails do well. I am an active snail.
Finally, the third segment, in the bottom left. It's called "overall health" which is fairly vague. It shows the average calories you should be burning in the coming week - in my case 200 calories a day. And it just seems to repeat what you did last week to say you'll probably do the same next week. I'm not sure how helpful that is. I suppose if you were right on the cusp of failing next week, this would warn you to kick up your routine a bit.
In terms of this screen providing a weekly running average, that data is helpful, but it is only helpful if you look at it after all your activity is done for the day. So with it including "today" in its calculations, it's important to know to ONLY use it at the very end of the day, when all your exercise is complete - but before midnight, when it resets and you lose all access to the previous data.
Post in the low carb forums if you have any questions, and I'll be happy to help out! I'll be quicker than a snail in posting my responses :)
Buy the Biggest Loser Slimcoach White from Amazon.com
Buy the Biggest Loser Slimcoach Black from Amazon.com
Lisa Shea's Library of Low Carb Books
You Should Also Read:
Biggest Loser SlimCoach Review
Device Review - Biggest Loser SlimCoach
SlimCoach - All Articles


Related Articles
Editor's Picks Articles
Top Ten Articles
Previous Features
Site Map



Follow @LisaLowCarb
Tweet





Content copyright © 2019 by Lisa Shea. All rights reserved.
This content was written by Lisa Shea. If you wish to use this content in any manner, you need written permission. Contact Lisa Shea for details.