Ethnic Contribution, Martha Johnson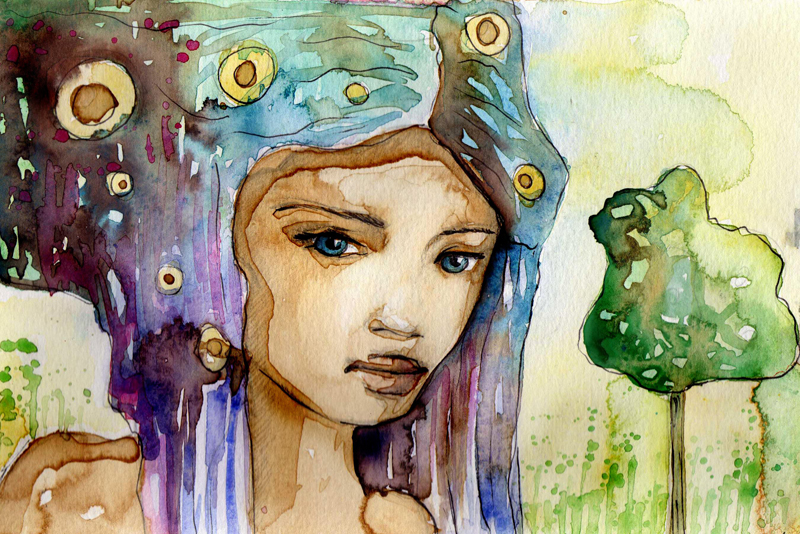 I found this article in the Ethnic Beauty Archives. It's as relevant for today's challenges as it was nine years ago. Probably more so.
It's an interview that former editor April Alisa Marquette did with Martha Johnson, a Life Coach and Christian Minister. It just might be the answer you've been looking for, in order to move to the next level in your life or business.
Original Article:
Friends, in the tradition of ethnic contributions, I would like you to meet a mother, a grandmother, a great grandmother, and a woman who has been a foster parent to many. Today, I present Martha Johnson. This Ordained Minister and Christian Counselor is the founder of Seeds of Significance Ministries, Inc. – an organization for women that focuses on 'Bringing Wholeness from the Inside Out.' This truly sweet-natured woman whom I've known all my years is also the Founder & Director of Help2Grow Christian Life Coaching.
April
:
Martha, its so nice to speak with you today. Please tell our readers what Help2Grow Christian Life Coaching strives to do.
Martha
: At Help2Grow Christian Life Coaching we strive:
To reach everyday women helping them to discover that challenges are merely a means to thrust one forward rather than hold one back bringing them empowerment, enrichment, and excellence.
We use our time, talents and resources by:
• Improving the lives of women
• Helping women achieve excellence in their personal life, career, and relationships
• Providing outstanding development opportunities for women
• Enhancing the lives of women
We are dedicated to helping women redefine the stuck places in their careers, relationships, and lifestyles, as we empower them to become vibrant, effective, and growing in these areas of their lives.
April
:
Tell readers how you learned of this business and how you got started.
Martha
: This evolved for me because I was already a Christian Counselor and also did quite a bit of mentoring. So based on my background and experience the coaching came naturally. Truthfully, I have been coaching for many years, even before the term was popular. I can remember even as a youth I would "coach" my friends and siblings in their youthful issues. However, I actually formed my practice in 2004 and derive a great deal of fulfillment from it.
April
:
What do you love about what you do?
Martha
: What I love most is the fulfillment I receive as I see growth in the clients I am blessed to help. For me, just knowing that I have been instrumental in providing others something that will impact the rest of their lives is really a blessing.
April
:
What has becoming a life coach done for you personally?
Martha
: It has elevated my sense of purpose and created for me a destiny that I know will take me further than what I can see at the present moment. I envision so much that can be birthed out of this and I see it happening even now.
April
:
How are you different from others who may do something similar?
Martha
: One thing that makes me unique is the fact that I am an ordained minister and therefore often times relate my coaching to ministry. I currently also have an internet radio broadcast, as well as a podcast. All of these areas are impacted by my coaching and vice versa.
April
:
Any advice for others interested in becoming a life coach?
Martha
: I would suggest that they really take an introspective look at themselves and answer the question as to why they want to become a life coach. If the answer is anything other than really helping others find and achieve the best in their life it may not be for them. It is not something that will work over the long term if it is approached mainly for money. That really has to be secondary to the desire to help. I would also suggest that they take an accredited course in life coaching as this will help them to determine if this area is really for them, and finally be real clear about who their target market is going to be because trying to help everyone with everything absolutely won't work.
April
:
How can people reach you?
Martha
: I can be reached on my website www dot help2growlifecoaching dot com.
Readers and friends, I thank lovely, sage and soft-spoken Martha for joining us today. She is truly a woman of wisdom. To comment on this or other articles/interviews please join us in The Ethnic Beauty Forum. Click on the icon to the upper right.
I look forward to bringing you another Ethnic Beauty soon, as well as their contribution to the world. Until then, be blessed.
That's it for this week.
Until next time.
Juliette's Website
Nyraju Skin Care


Related Articles
Editor's Picks Articles
Top Ten Articles
Previous Features
Site Map





Content copyright © 2021 by April Alisa Marquette. All rights reserved.
This content was written by April Alisa Marquette. If you wish to use this content in any manner, you need written permission. Contact Juliette Samuel for details.