How to Revive Dried Up Makeup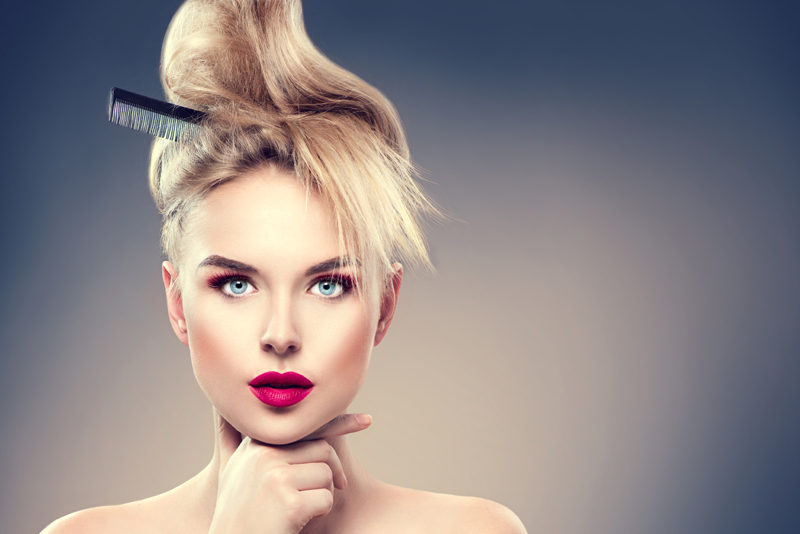 Cream makeup products are taking over the beauty industry. Brow pomades, foundation, concealer, blush and so on all have a cream version. While the coverage can be amazing, it can be just as frustrating to open a container to find out that the product inside is a hard and dry mess. Unless the product is past its expiration the answer may not be to throw it away. Many cream based cosmetics can be revived with a few other makeup staples you already own.

First and foremost, proper care and storage goes a long way. Once those brows are slayed to perfection or that winged liner is on point, make sure to screw the cap back on tightly. This will go a long way into keeping everything hydrated. Store these products upside-down or on their side. There is quite a bit of speculation on whether this trick works or not, but many makeup lovers swear by it. Theories on this method of storage range everywhere from moisture being evenly distributed, to the cream products not having a chance to settle. Lastly, make sure not to store them in direct sunlight or under a lamp. The heat can also dry out cream products quickly.

Brow pomades can be brought back to working condition by using a few drops of baby oil. If comfortable, place one drop at a time into the container and stir. This will rehydrate the cream which can then be dipped into with a brush and used as normal. Some people however want to avoid the risk of overapplying the baby oil in which case a small drop of oil and a tiny bit of dried pomade can be mixed in or on the lid, back of the hand, or a metal mixing palette. At times, the smell of baby oil can be overpowering and argan or mineral oil can be used instead.

Cream eyeshadows also have tendency to dry out after a while. If this happens then mixing the dried-out product with an oil free primer can make the shadow creamy once more. Oil free moisturizer can also do the trick. MAC Fix Plus can work as well. Be careful when it comes to using oils to revive cream shadows because oils can get into the eye.

Liquid and cream foundations can dry up and crumble. Oil based foundations and those that are not oil based should not be treated the same when trying to rehydrate. Water will not work to moisten a dried-up oil foundation. Oil foundations can be brought back using a few drops of oil. An oil based facial serum or argan oil mixed in can fix the problem. Those foundations that are not oil based can be mixed with an oil free moisturizer or a couple drops of warm water. Avoid mixing oil into foundations that do not contain oil because the formula can separate and leave a streaky finish.

Lipstick is another product that can turn dry. Instead of adding any product to the lipstick, it is best to make sure the lips are properly moisturized. Before applying a dry lipstick, exfoliate the lips using a gentle lip scrub. Afterwards, hydrate the lips using Chapstick or a lip treatment designed to hydrate the lips. Once the lips are moisturized then it is time to use the lipstick. The cream from the lipstick will spread easily over well hydrated lips.

Cream cosmetics are not the only products that can be brought back from the dead. A mascara can be revived by warming up the tube under warm water or by rubbing in between hands. Adding a few drops of rubbing alcohol to a liquid liner can rehydrate the formula without changing it. Remove the felt tubing from a felt tip liner and rehydrate using warm water or drop the warm water onto the felt tip until enough water is absorbed to bring back pigmentation. Trim the frayed edges and the felt tip liner should be good to go. Soft pencil liners can also go dry and tug at the eyes. This can be dangerous especially if the pencil is wooden. Sharpen the pencil and heat the tip. Make sure the pencil is cool to the touch before placing it to the sensitive area around the eye.

It can be quite simple to revive dried out products. Makeup doesn't always have to be thrown away in these cases. Do throw out old products that are past their expiration date. Those products can be full of bacteria and past their prime. It is not recommended to attempt to revive them and use them on the face. They can cause breakouts and infections.

You Should Also Read:
When to Throw Away Makeup


Related Articles
Editor's Picks Articles
Top Ten Articles
Previous Features
Site Map





Content copyright © 2021 by Katrina Simmons. All rights reserved.
This content was written by Katrina Simmons. If you wish to use this content in any manner, you need written permission. Contact Katrina Simmons for details.