Tonex....Anointed With Leadership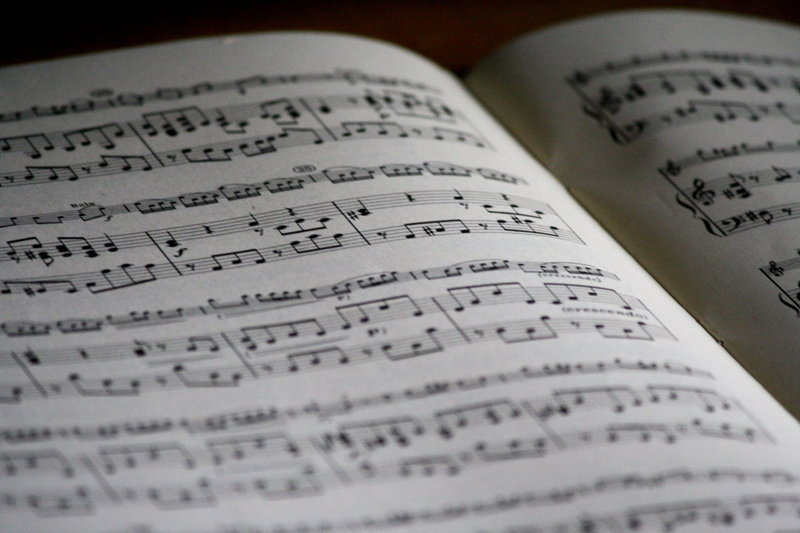 I showed up the Hilton Hotel near the Atlanta airport to converse with the one person who has greatly influenced my ministry over the years.... Tonex. He was in town for the Gospel Heritage Foundation's Conference, a wonderful event hosted and sponsored by Gospel Today magazine founder Teresa Harriston. You can read more about that in another article. Tonex would be conducting a seminar and performing for the night concert. He was also promoting his new release Out the Box. Check out the article New Releases for my take on it.
This is the man whose song "Tumblin'" I listen to everyday for inspiration. Now mind you, I have talked with him on a couple of occasions but this would be the first really in depth one on one talk we had ever had and I was excited about finally sitting down and conversing with this powerful minister.
After receiving the standard call from his public relations manager Judy that Tonex was in another hotel and would be a little late.... almost all artists that I have interviewed are late....I went to find a pressroom where I could talk to him in peace and quite. I was told that the room was still being set up but you know this reporter, I'm a "can-do" kind of gal so I found an empty room and decided that it would be "my" pressroom.
I walked back into the lobby and almost walked right past the man I was supposed to interview! If it had not been for that memorable grin that I remembered from the Stellar Awards I would have missed him all together. Gone was the long hair streaked with red and blond highlights. Gone were the body piercing and the jeans and Walter Hawkins t-shirts. No this was a new Tonex. This was the Tonex who had on a chestnut colored suit and deep blue dress shirt. This Tonex had the respectable low cut hair with no highlights. The only jewelry that I could see on this Tonex was a "bling, bling" pinky ring...no body piercing.
Tonex and I
Of course I wanted to know what happened and I couldn't wait to pull it out of him. I didn't have to pull anything out of him because as we walked back into "my" pressroom he began to speak on his change even without being prompted. Tonex chatted with myself and several other journalists, who joined us in "my" pressroom. We talked about everything and what was suppose to be a brief interview turned into an hour long press session filled with questions and revelations from the man of the hour.
gospel@bella
How long have you been a Gospel artist?
Tonex
I have been technically a Gospel artist since birth. I was born into a musical family that only sang Gospel music. Professionally probably since age 10. That was when our first family project came out and three years later was when I went solo. My first official national album was in 1997 with Pronounced Toe Nay.
gospel@bella
Your new project Out The Box. The DVD and the CD what was the concept behind it? Could it be that to love your music you have to think outside the box?
Tonex
That's part of it. Most people will take it for that surface title but all of my titles mean more than what they say. For example 02 was released in the year '02, it was my offering number 2, then it was also for oxygen the actual chemical breakdown for what oxygen is. Now Out the Box is I'm coming out the box of my own persona. Most people think I'm coming out the box of tradition, or religion or musically which in some regards is true. Really my own persona was beginning to noose me. As liberating as Tonex was a lot of my freedom of expression was beginning to get in the way of my message. A year ago the Holy Spirit had me to basically loose my identity. Which was difficult for me because my hair was down to here (he points to his shoulders) and I had my own way of dressing and I still go there but for the most part but he told me that if I wanted my territory expanded that he wanted me to pull back so that he could launch me forward. Out the Box was made with the intent to reach the entire body of Christ.
gospel@bella
Would you say you went through a growth period?
Tonex
A metamorphosis and a natural evolution. It just happen to work out as a strategic marketing plan because that made me a little bit more digestible for the conventional retailer, radio programmer, CCM and more traditional gospel (outlets). It has opened up so many doors through that obedience. So obedience was better than the sacrifice. It wasn't meant to sell records it was just that was where God was taking me. Since then it's been absolutely amazing just from the visuals of myself.
gospel@bella
So you found that through obedience the blessings came down.
Tonex
Exactly...exactly. You know what's a shame most people don't walk by faith they do walk by sight so this is for that consumer that walks by sight. If that is what it takes for them to hear what I have to say, I can make some concessions to make sure that more people are exposed to the ministry then it's all good. God is still "gonna" get the glory.
Another reporter commented on his looks also and Tonex added that God allowed him to strategically invade the system of the Gospel industry.
Tonex
You can't invade the system until you look like the system. They will never let me in to make the changes unless I align myself with how they do things. You can't get to a corporate setting dressed like Jay-Z. When hip-hop artists get into trouble and go to court they don't go in there dressed like their videos. I'm sure their attorney's advise them to be more conservative and I feel like I'm on the witness stand a lot so I better make myself presentable.
This same reporter asked him what advice he would give new artist. Tonex stated they need a covering and pastoral guidance.
Tonex
A lot of artists are AWOL Anointed With Out Leadership. When you are anointed without leadership it can be detrimental. Secondly be obedient to your parents. I was obedient to my parents. They made sure that the word was instilled in me. I wasn't perfect but I respected them. Very rarely did I have to get beat. When I needed it I needed it. Make sure you are in line with your parents and leadership.
Another thing I would add is perfect your craft before you release material. There are so much technical tools out now that will make it look like it's up to par.
gospel@bella
.
As far as the business side what advice would you give the new artist? Many times you hear of artist being taken advantage of, loosing money and so on. What would you tell them to avoid that?
Tonex
Make sure that your copyright is in place and if you don't know how to do that you can go online for that information. Actually my alliance which is called Nureau Inc. will provide a website for new artist next month. What the site will do is educate people particularly Gospel artist who are progressive about copyright, publishing, marketing you know the right pictures, contractual advice and we will have workshops throughout the countries to basically help artist through red tape. A schedule will be posted on the website where the seminars will take place.
gospel@bella
Are you coming to Atlanta?
Tonex
Yeah we will be at New Birth. The thing about Nureau Inc. is we help promote each other's stuff. It's a new concept without people having to be contractually signed. If an artist through our tutelage gets signed then of course we will make a commission that both parties feel is amicable to each other.
gospel@bella
Now I have to ask this question for my girls.... Do you like fish and grits? Namely catfish and grits?
The entire room breaks into laughter and Tonex gives me this crazy look but that grin pops up on his face and he says he's not a grits person but his wife is and she likes cheese with hers.
Tonex
The only catfish I have ever eaten was Kelly Price's catfish. Kelly Price's catfish taste like chicken. She can cook! Kelly Price can cook any day and that is the only time I've eaten catfish.
gospel@bella
Now she lives in Atlanta you may need to call a "sista" up and invite some friends?
Tonex
laughing
Okay! You know what I'm saying!
When asked his final thoughts about his success he gave the three P's Patience, Parents and Prayer. "I had all three and they helped me to succeed" he stated. Sounds like words from a leader to me.


Editor's Picks Articles
Top Ten Articles
Previous Features
Site Map





Content copyright © 2021 by Candace Walker. All rights reserved.
This content was written by Candace Walker. If you wish to use this content in any manner, you need written permission. Contact Candace Walker for details.