video2brain iBooks Author Workshop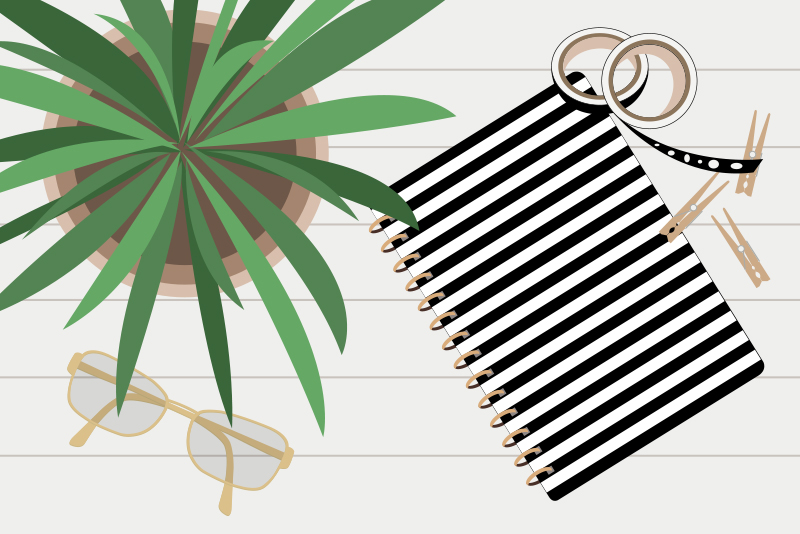 iBooks Author is a great way to self publish your interactive digital book and this online training course by video2brain will help you get that book in the Apple iBookstore. The author, Joseph Linaschke, walks you through building a sample iBook with iBooks Author.

Since the release of iBooks Author and the many great new iBooks added to the iBookstore, many of my readers have been waiting for a training video that would familiarize them with the software and help them build, preview and publish their own iBook. In this course, Linaschke takes the readers step-by-step through building a sample Photo Travel iBook about Vietnam, from choosing a pre-built template and adding the content to customizing the template for his own needs. The sample iBook he uses is beautiful and could be used both as a text book for teaching or as a photo book, enhanced with video, audio and interactive content.

For those readers not familiar with iBooks, Linaschke begins with a tour of the sample book and demonstrates the navigation and other features in an iBook, such as how to use the pinch-to-zoom, gallery and notes/study card features. Once you are familiar with the features you will be building into your own iBook, he discusses the iBooks Author workspace and workflow.

iBooks Author comes with six sample templates that control the basic layout of the iBook. Linaschke gives you a tour of the Template Chooser and shows you how to start a new book from one of those templates. He takes a closer look at the structure of the iBooks Author template, explaining the hierarchy of chapters, sections and pages. Of course, you will want to customize the template for your own book.

Linaschke begins customizing his book by working on the book cover. He demonstrates how to change the images on the cover and how to change the title and author's name. He shows you how to format the text and add a drop shadow effect. He also covers the addition of media to the iBook, with a discussion of the supported file formats for movies and images.

Your first step in building your own iBook is to import your text content. Linaschke demonstrates the options for adding your text content from your word document and formatting with text and paragraph styles. Next he covers how to add your images from Apple Aperture, iPhoto or directly from Finder. He shows the reader how to use the edit controls to scale, pan and rotate the image into position and how to add frames, borders and control text wrap. You also have controls for making simple adjustments to your image such as brightness, saturation and sharpness.

One of the nicest features of iBooks Author is the image mask that is used for cropping and adding effects to your images. Linaschke demonstrates how to mask an image and how to create professional effects by combining several masks. But your photos aren't alone on the page. Your text content shares the same space with your photos and he discusses how to control text wrapping and object alignment.

Now that you've put some content into your iBook, it's time to customize the layout. Linaschke discusses how the chapter, section and page layouts in the Layouts panel can control the overall layout of the book and how to make changes by customizing these layouts and using Master Objects. He also discusses how the book's layout changes for landscape and portrait views and how to set up your iBook for landscape only.

Once you have your layout customized, it's time to concentrate on the content, beginning with the text. Linaschke discusses how linked text boxes control the flow of your text and how to delete the linked flow for fixed text layouts. He also discusses how to use variables to automatically update text objects such as page numbers.

Besides importing content into your iBook, you can also add pre-built objects such as shapes, tables, charts and galleries. Linaschke demonstrates how to add each of these objects and customize them to your needs. He concentrates on building an image gallery, including adding a sequence of images, with titles and captions, and setting the thumbnail navigation for the gallery.

Widgets are a way of adding interactivity and animation to your iBook. Linaschke covers how to add video to your iBook and set options for the thumbnail (poster frame) image and full screen only view. He also shows how to add keynote animations and interactive images that have hot points for pop up tool tips. He finishes this section by discussing the different types of quizzes you can create and how to add them to your book.

The next topic is how iBooks Author automatically creates a Table of Contents from your chapter and section titles and how to customize this by using paragraph styles. He also demonstrates how to add words to the built-in glossary feature. Next, he covers adding internal links for jumping between specific pages or figures in the book and external links to websites or for email.

Finally it's time to preview and publish your iBook. Linaschke covers how to preview your book on your iPad and how to publish your iBook in the iTunes Store package format. For those readers who wish to offer their iBooks for free on other websites and venues, he demonstrates how to export your book in the iBook, PDF and plain text formats.

You have several options for viewing the video2brain interactive interface in high definition including full screen and the Watch-and-Work smaller window for working through the exercise files as you view the tutorials. I especially like that you can also watch on your Android and iPad with the video2brain apps.

Joseph Linaschke worked for Apple as a lead presenter and Technical Marketing Manager for eight years. As a professional photographic storyteller and educator, he supports the use of photography in the classroom. You can find him at PhotoJoseph.com and ApertureExpert.com.

https://www.video2brain.com/en/courses/ibooks-author-workshop

*video2brain provided a copy of this video to me for review purposes.




Related Articles
Editor's Picks Articles
Top Ten Articles
Previous Features
Site Map





Content copyright © 2023 by Diane Cipollo. All rights reserved.
This content was written by Diane Cipollo. If you wish to use this content in any manner, you need written permission. Contact Diane Cipollo for details.