Video Training & Teaching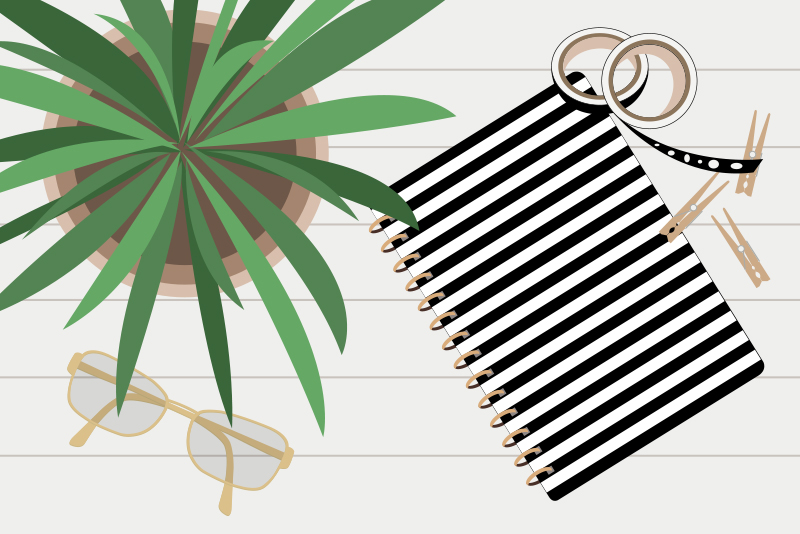 Digital Art and Design Information
Course Review - Guide to the Mobile Web


If you are considering a mobile version of your website, this course by Deltina Hay, free at Adobe KnowHow, will get you started. The course is based on the author's book entitled The Bootstrapper's Guide to the Mobile Web and covers mobile websites, mobile apps and mobile marketing.
Course Review - What's New in Adobe Presenter 10


This short and free course at Adobe KnowHow covers what's new for Adobe Presenter 10. Although Dr. Pooja Jaisingh is the author given credit for the course entitled What's New in Adobe Presenter 10, she shares the spotlight with Dr. Allen Partridge.
Craft Photography - iPhones to Props


In the next few sections of the CreativeLive Craft Photography Fundamentals video course, Candice Stringham discusses the iPhone camera, branding and styling.
Craft Photography Fundamentals Candice Stringham


Are you new to product photography. This CreativeLive Craft Photography Fundamentals video course by Candice Stringham will answer many of your questions.
Designing an Infographic with Nigel French


This intermediate level, project based course at lynda.com is taught by Nigel French and teaches how to create an inforgraphic image that contains several design elements. French discusses his workflow using multiple master documents, one for each design element, linked to the infographic document.
Digitize Artwork & Lettering & Create Planner Accs


In this new Skillshare online course, Digitize Your Artwork & Lettering & Create Custom Planner Accessories with Silhouette, Ana Baker teaches how to create printable planner assets from your own artwork and the Silhouette cutting machine.
E-Courses for Creatives


Skillshare is an online learning community for creatives. I love this site because the subscription price is low but you have access to over 17,000 project-based courses. Project-based instruction is one of the best ways to learn a new skill.
eLearning Visual Content


One way to make your online course more interesting for your students is to use creative visual content.
Facebook 101 Facebook Marketing from macProVideo


In this macProVideo video training, Matt Vanacoro covers all the basics of marketing with a Facebook page from creating your page to advertising options.
Get Discovered Knockout Portfolio - Sarah Rapp


Get Discovered With a Knockout Portfolio is a Skillshare video course, taught by Sarah Rapp, introducing Behance and online portfolios.
iBooks Author Essential Training Chris Mattia


This video series entitled iBooks Author Essential Training by Chris Mattia has been updated as of December 2015. The sample book that you learn to create in iBooks Author is the same but some of the videos have been updated and new videos have been added for the latest version of iBooks Author.
iBooks Author Training - Populating Your iBook


Now that Mattia has populated the pages of the sample iBook, which he is building in iBooks Author for the lynda.com iBooks Author Essential Training video course, he moves on to the book layout options.
Infographic in Photoshop, Illusttrator, InDesign


how to use Photoshop, InDesign and Illustrator to make an infographic - video course by Nigel French and lynda.com
Kick-In Product Photography Starter Course


Kick-In Product Photography Starter Course by Alex Koloskov and Genia Larionova will help you get started in studio product photography.
Learn CSS Flexbox on Lynda.com


We decided to give the MUSED Literary Review website a new look. Of course, we wanted to use the newest HTML and CSS and that means using Flexbox, CSS Grid and Responsive Web Design. Below are just a few of the best video tutorials that helped me design the new look for MUSED.
macProVideo Facebook Marketing 101


In the second half of the Facebook 101 Facebook Marketing video training from macProVideo, Matt Vanacoro continues to discuss your Facebook page and concentrates on advertising options.
Moodboards for Web Designers lynda.com


This video training from lynda.com entitled Moodboards for Web Designers is taught by Sue Jenkins. Although the title infers it is for web designers, this course is for anyone who would like to know more about moodboards.
PFL - Complex Pattern Swatches - Helen Bradley


In Photoshop for Lunch - Complex Pattern Swatches, Helen Bradley demonstrates how to create a pattern from several icon shapes. You will learn how to control the positions of the icons to make this a repeatable pattern. You will also use the Pattern Fill window to test your pattern.
Review - Digital Illustration Basics: Painterly


In this free 25 minute video course on Skillshare, Jasmine Love takes you through her digital painting technique using Photoshop and a pen and tablet. She demonstrates her complete process from hand drawn sketch to the final illustration.
Review YouTube 101 Managing a Dynamic Channel


In this video training, entitled Youtube 101 Managing a Dynamic Channel, from macProVideo, Matt Vanacoro introduces YouTube to those who wish to publish their own videos. This is a basic tour of YouTube and a how-to for using the simple YouTube tools.
Trim Video in ScreenFlow


After you've captured your video, the next step is to trim away those sections not wanted in the final project. A software that I use for this is ScreenFlow by Telestream Inc. It's easy to use and therefore you get the job done quickly. ScreenFlow is a screencasting and screen recording software.
video2brain Focus on Digital Drawing


For those artists who wish to use Photoshop to create a drawing from scratch, you will enjoy this teaching video by Daniel Lieske as he demonstrates how to use Photoshop to create a digital drawing, adapting traditional drawing methods for digital software and a Wacom tablet.
video2brain iBooks Author Workshop


iBooks Author is a great way to self publish your interactive digital book and this online training course by video2brain will help you get that book in the Apple iBookstore. The author, Joseph Linaschke, walks you through building a sample iBook with iBooks Author.
Editor's Picks Articles
Top Ten Articles
Previous Features
Site Map
Content copyright © 2018 by . All rights reserved.
This content was written by . If you wish to use this content in any manner, you need written permission.
Contact Diane Cipollo for details.