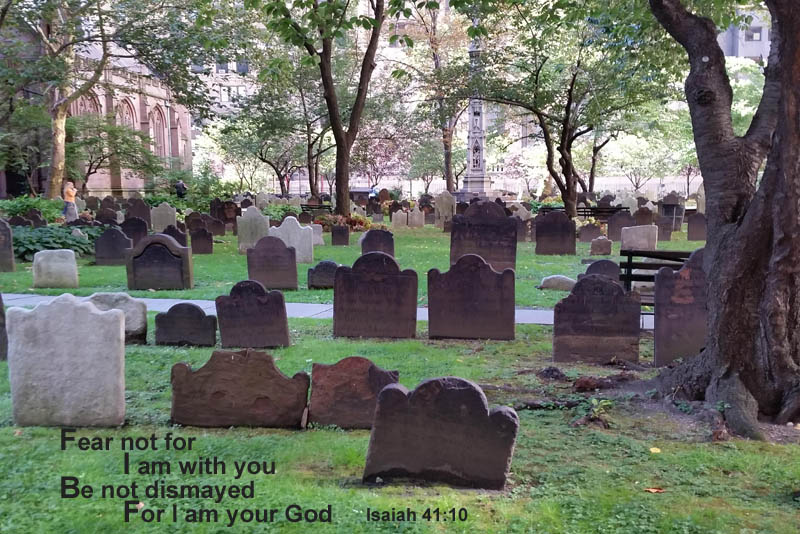 Who or what are those ghosts and goblins that are said to haunt certain old buildings, mansions, and spooky places? Many individuals and paranormal societies claim to have proof that ghosts or spirits walk the earth. Are they wandering souls of the departed trapped between heaven and earth? Or are they figments of over active imaginations?
People have testified to seeing unexplained forms, shadows, lights, orbs, apparitions, poltergeists, or specters. Some have even experienced bone-chilling "cold spots." Some authorities claim to have pictures and recordings of these strange events.
Supposing that they are telling the truth, what or who is it that people see?
They are not the souls of Christian believers.
I know, from the bible, that those who die trusting in Jesus Christ go straight into his arms. Jesus said to the new believer dyeing on the cross, "Truly, I say to you, today you will be with me in Paradise." Luke 23:43 (ESV) Those floating forms and puffs of smoke are not the souls of departed believers. I know for certain that God never loses a soul and would never leave his child to wander.
Are they the souls of unbelievers?
2 Peter 2:9 says that the Lord knows how to rescue the godly (His children) from trials, and to keep the unrighteous (unbelievers) under punishment until the day of judgment,
The day of judgment is that last day when Jesus comes back to judge all people, to send them to their place of reward or of punishment. Matthew 25:31-46
2 Thessalonians 1:9 says of those who don't claim Jesus as Savior:
They will suffer the punishment of eternal destruction, away from the presence of the Lord and from the glory of his might, (ESV)
These are hard verses and they don't tell me definitively that ghosts are, or are not these unfortunate souls.
Are they demons?
I am tempted to believe another theory; that all paranormal phenomena is caused by Satan's demons. Satan, who is a liar and the father of lies, (John 8:44) wants nothing more than to deceive and distract God's people— and those who are undecided in their faith—from the truth of God's word. The more he can occupy their thoughts and minds, the more they are drawn away from seeking the truth of the bible.
As I consider the last two theories:
If ghosts are a strategic distraction by Satan's minions, then I am bound by my love for God to recognize that and look away. I am to seek truth from the Source of Truth. I won't listen to, or be fascinated by, the lies of the deceiver, as Eve listened to the serpent's lies and became fascinated by forbidden fruit. Genesis 3
If ghosts are indeed - as many believe - doomed souls of unbelievers, left with no hope of the love of God or the glory of the Kingdom, then my heart breaks for them. How can I, who was once in danger of a similar fate, make light of their existence? Compassion dictates that I can never be entertained by ghost hunts or be intrigued by the moaning of the tormented.
I can't reach or help those who are now in the hell of that godless state. I can't lead a dead, departed soul to the Light. I can only try to reach the living with the Good News - that following Jesus leads to eternity in heaven.
He will wipe away every tear from their eyes, and death shall be no more, neither shall there be mourning, nor crying, nor pain anymore, for the former things have passed away. Revelation 21.4 (ESV)
For recreational reading.
You Should Also Read:
Two Thieves at the Crucifixion
Who is Satan ?
Death and Eternal Life


Related Articles
Editor's Picks Articles
Top Ten Articles
Previous Features
Site Map



Follow @LynneChapman
Tweet





Content copyright © 2021 by Lynne Chapman. All rights reserved.
This content was written by Lynne Chapman. If you wish to use this content in any manner, you need written permission. Contact Lynne Chapman for details.