This All Encompassing Trip Book Review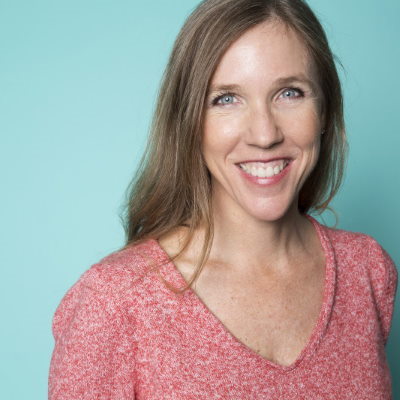 This All-encompassing Trip
follows author, Jason Leung, on a 15-month journey of epic proportions through 14 countries, 3 continents and 61 Pearl Jam concerts. The story begins when Jason and two other Pearl Jam fans, Stefan and Tak, decide to follow Pearl Jam on a tour across Canada in a van they dubbed "Touring Van." Leung was so smitten with that fun-filled journey that he took Touring Van on Pearl Jam's U.S. tour that soon followed. By the end of that trip, touring was in his blood and he trailed Pearl Jam on their European and Australian tours as well.
The author's sparkling personality really shines through in this book which reads almost like a fairytale tailored to young adults—and one that I wouldn't mind living for a while. Throughout Leung's travels, he lives in an enchanted world where concert tickets magically appear when needed, drinks never stop flowing (yet hangovers are kept at a minimum), and no matter where Leung is in the world, he finds friends, oftentimes running into the same cast of characters. The book is filled with tales about concerts, pre-concert parties, and bonding with fellow Pearl Jam fans. It is also filled with enticing details about the places he visits on those three continents. Plus, we get a good deal of interesting stories involving the band, including a fabulous one about a vintage bottle of cabernet that Eddie Vedder shares with Ivan—one of Jason's crew—while doing the Australia tour.
While overall I enjoyed the book, at times, I felt that it read more like a journal. There was plenty of space devoted to the nitty gritty details of Leung's trip—like what he and his friends ate, where they slept, and the names of all the different people he ran into at each concert. It was this attention to the day-to-day details that made some sections read like a journal. I felt that if Leung could have broken up some of those details with more dialog between him and his comrades, the story might have flowed better in places. Yet, buried within those nitty gritty details is where we learn about so many serendipitous events. If Leung didn't mention all of the names of the people he met along the way and saw again all across the globe, then it wouldn't have clicked as much later on that these people really are part of a precious, global community of fans who formed life-long bonds with one another through their shared love of Pearl Jam and adventure travel.
This book is definitely tailored to Pearl Jam fans. If you aren't a Pearl Jam fan, then you won't know most of the songs mentioned when the author and his posse discuss set lists and songs played at the concerts. That's okay. Insert your favorite Johnny Cash songs instead. It really doesn't matter, at the heart of the story, what the names of the songs are. What matters is that through his travels, Leung lives out a dream and inspires other fans around the globe to do the same. He even makes an impression on the members of Pearl Jam, especially guitarist Mike McCready, who communicates regularly with the Touring Van gang during shows.
Overall, I feel the theme of this book is that dreams do come true once you put your Touring Van wheels in motion. It's also about friendships, and good music and good drink, great travel adventures, and memories that will last a lifetime. What this book instills is that it has always been, and always will be, the journey that counts. My hope is that others reading this book will be more inspired to go after their dreams.
For more information, visit
ThisAllEncompassingTrip.com
.
**Want to add more vegan meals to your RV trips? Check out my eBook
"Vegan Road Trip: Simple Vegan Recipes for your RV Kitchen"
which features a variety of tasty vegan recipes--from breakfast to dessert and everything in between.**


Related Articles
Editor's Picks Articles
Top Ten Articles
Previous Features
Site Map





Content copyright © 2021 by Erin Lehn Floresca. All rights reserved.
This content was written by Erin Lehn Floresca. If you wish to use this content in any manner, you need written permission. Contact Erin Lehn for details.