Digital Painting Techniques Volume 4 by 3DTotal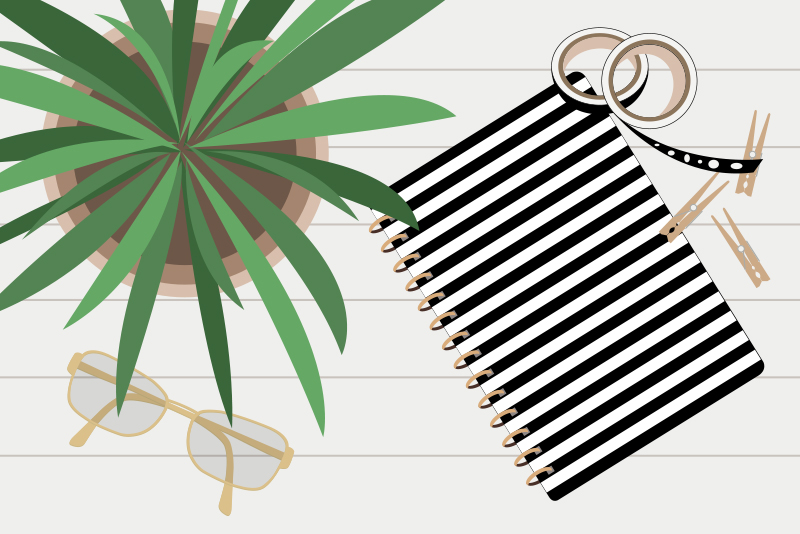 One aspect of the artist's life is the never-ending challenge to improve one's skills. 3DTotal Publishing has a book series entitled Digital Painting Techniques that is a great source of learning and inspiration, especially for those interested in game and fantasy digital illustration.

The fourth volume in the series has five chapters covering subjects, styles, techniques, project overviews and a gallery. Each chapter features artwork from various artists along with a discussion of how the images were created. Accompanying the book is a downloadable zip file with free custom brushes and source graphics from the examples in the book.

Chapter One covers common subjects in game and fantasy digital art from historically-based warriors to droids, vehicles and environments. Each featured artist begins by discussing the research and reference images used to create the artwork, as well as the brush and tablet settings. Along with the discussion, accompanying images show the progression of the artwork including blocking in shapes, integrating design elements with the background and adding final details. Each artist discusses the challenges encountered and decisions made from color choices to composition, always keeping in mind design elements such as light direction, movement, scale and perspective. One of my favorite examples was by Jeremy Love, who discussed his design workflow beginning with the design brief and research to the thumbnails and 3/4 renders.

In Chapter Two, three artists discuss how they created their versions of the same subject. The chapter is a great study of artistic styles including pin-up, comic and Manga. By using the same subject for each example, the reader can compare the differences between the styles as well as the rules that apply to each style. For the pin-up art example, the artist Serge Birault discusses his airbrush techniques and his use of sepia and 1980's colors to create vintage styles.

Traditional pen and ink was my favorite before the digital age and David Nakayama's discussion of his comic art style was of special interest to me. He covers his entire process from freehand drawing the artwork and cleaning up the image after scanning into Photoshop to the line work and color. I especially liked his technique for separating the line art onto a transparent layer and creating a selectable color grid of flat colors in preparation for coloring.

Patipat Asavasena created the third example in the Manga style. I also enjoyed this example, as the artist discussed his inking techniques for drawing lines of varying weights and crosshatching. He also covers his digital watercolor painting technique.

Chapter Three covers the more technical aspects of digital art including creating custom brushes for painting textures and surfaces in both Painter and Photoshop and how to tell the narrative of the story behind the painting. The first two examples, Goldilocks and Rapunzel, are by Painter artist Simon Dominic Brewer. He demonstrates how he set up the brushes, created a color set with the Painter Mixer and set the canvas options. The Photoshop artist Blaz Porenta discusses his interpretation of the Three Little Pigs and how he told the story by emphasizing each pig's choice of building materials in the appearance of each character. In his interpretation of Hansel and Gretel, Porenta discusses his use of lighting and composition to tell the story.

Using custom brushes is one way to add uniqueness to your digital art. Chase Stone discusses his use of custom-made brushes and repeating patterns to add detail. His trick is to always consider scale, perspective and color when incorporating these elements into the artwork. Richard Tilbury and Ioan Dumitrescu also discuss their use of custom brushes for various tasks from adding everything from clouds to fish into their paintings. Loopydave does a great job of discussing how to paint reflective surfaces.

The fourth chapter contains the art of five digital artists who take the readers step-by-step as they discuss how they created their images, sharing their process as well as personal tips and tricks. Finally, the gallery contains works by thirteen digital artists for study and inspiration.

For more information:
https://shop.3dtotal.com/books/digital-painting-techniques/digital-painting-techniques-volume-4.html

*3DTotal Publishing provided a copy of this book to me for review purposes.




Related Articles
Editor's Picks Articles
Top Ten Articles
Previous Features
Site Map





Content copyright © 2023 by Diane Cipollo. All rights reserved.
This content was written by Diane Cipollo. If you wish to use this content in any manner, you need written permission. Contact Diane Cipollo for details.