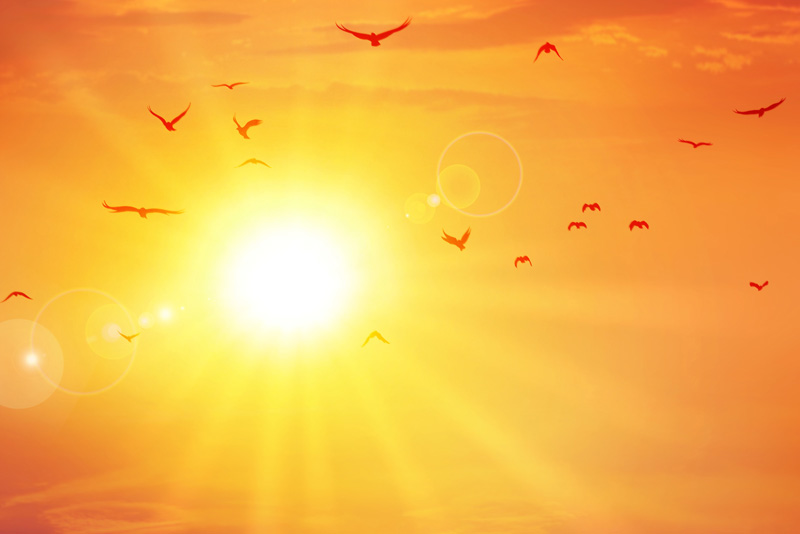 When you are in Christ, you are:
Chosen by God
- (
selected, preferred
) God chose you before the foundation of the world - not because you were good or because you followed all the rules. He chose you and decided that you would be holy and righteous in his sight. Read
Ephesians 1:4
Called
- (
commanded or requested to come, summoned
)God called you and gave you the gift of faith so that you could believe in the redemptive power of Jesus Christ. Faith in Jesus did not come from you but from God. Read
Ephesians 2:8
Justified
- (
declared innocent or guiltless, absolved, acquitted
) Those who are in Christ are not condemned. Jesus took the punishment for your sin when He died on the cross so God sees you as united with Christ. God does not call you righteous because you are good or because you obey his law, but because of the righteousness of Jesus Christ, the one who followed God's law perfectly. Read
Romans 8:1, Galatians 2:16
Reconciled
- (
brought into agreement or harmony
) - Since you are justified by faith in Jesus, you are at peace with God. You have been reconciled in your relationship with him. Read
Romans 5:1; 2 Corinthians 5:18
Redeemed
- (
bought back or paid off, cleared by payment
) - You have been purchased by the blood of Jesus when he died on the cross. You were saved from the dominion of sin and taken into God's kingdom. Read
Ephesians 1:7, 1 Corinthians 6:19-20
Adopted
- (
taken or chosen as one�s own child by a legal act
)- God adopted you as his child. Read
Ephesians 1:5
Regenerated and Renewed
- (
caused a complete moral reform in, to produce anew, restored
)- He gave you a new heart and a new nature. You were born again. God continues to progressively shape you into the image of his son, Jesus Christ. He disciplines and corrects according to his great love. Read
Titus 3:5, Proverbs 3:11-12, Colossians 3:10
Set apart - sanctified
-(
to make holy, set apart as sacred, to make productive of spiritual blessing
) You were appointed to live a holy life, set apart from the sinful world. Read
Ephesians 4:14-16, Romans 12:2, 2 Corinthians 3:18
Shielded
- (
protected, hidden or concealed for protection
) � You are safe and secure in God�s love. Nothing can separate you from the love of God. Read
Romans 8:38-39
Glorified
- (
made glorious, invested with glory
) When your life on earth is over and you stand before God, you will be perfected in Christ. You will see him as he is and will be like him. Read
1 John 3:2
This is what it means to be saved.
You Should Also Read:
Faith in the Truth
Learn What the Bible is All About
Experience the Power of God - El-Shaddai


Related Articles
Editor's Picks Articles
Top Ten Articles
Previous Features
Site Map



Follow @LynneChapman
Tweet





Content copyright © 2021 by Lynne Chapman. All rights reserved.
This content was written by Lynne Chapman. If you wish to use this content in any manner, you need written permission. Contact Lynne Chapman for details.