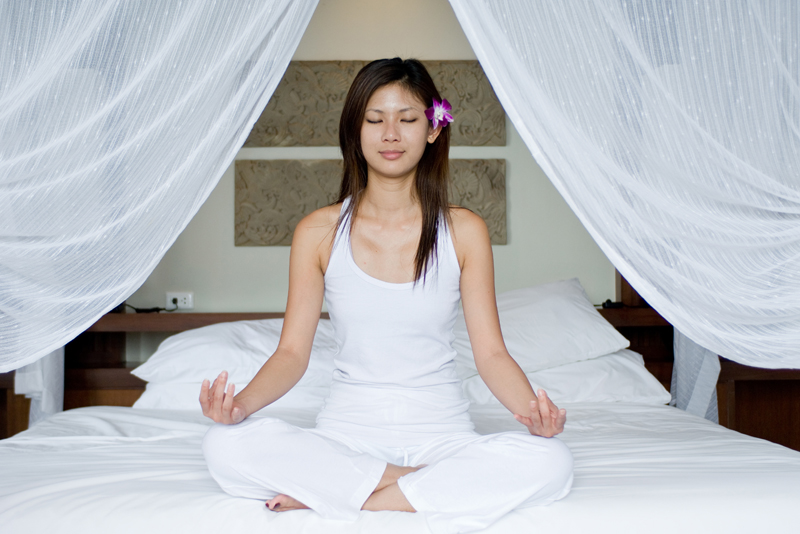 Halloween is one of those holidays that you can either choose to ignore, or participate in with great relish if you are single. If you love Halloween, and refuse to let being a single person dampen your fun – then get out there and make the best of it. Have a Halloween party that will celebrate being single while warding off the bad spirits of negative thinking - make it fun and festive! Throw a Single's Halloween Pot Luck Party. This is a special party for your long-term single and newly single friends. Create a ''Sophisticated Snacks'' menu of items like Pumpkin Bread Sandwiches, Pumpkin Soup, or Organic Caramel Apples. You can prepare the recipes on your computer and send each friend a copy of the dish they should make for the evening. If you prefer, you can also prepare all the dishes yourself, and just invite your friends over to enjoy the good-times.
Here are a few party ideas – tap into your holiday humor by creating a theme for the evening.
If you really want to exorcise your ''bad relationships'' demons, why not have a Scary Dates Halloween Party? Everyone can come dressed as his or her scariest dating partner from a past relationship. Keep it fun, and light (no abusive dates allowed). Just those people who made you happy to be the swinging single person you are today. Spend the evening ridding your happy soul of those lousy dating partners while laughing with friends and celebrating the holiday in style.
Or, try a Halloween ''Re-Decoration'' Party:
A recently divorced friend of mine decided to have a ''re-decoration'' party to help her put together her new home after the divorce. She made a lovely banquet of food for the guests who in turn were required to bring a housewarming gift of items she needed in her newly single life.
Now you can use Halloween as a time to have a sophisticated party of ghouls and demons who can help you exorcise all the bad energy from your apartment or home, and replace it with a new and festive ''moxie'' to ring in your new single life with style. Instead of brining Halloween goodies, have your costumed guests bring a nice housewarming gift for the host. Then bring out the ghoul-punch and have a ball.
Just remember, Halloween can be a fun time for adults too. So go out there and scare the world with your confidence and new devotion to finding fun, in everything you do!


My favorite Halloween Recipe:
Pumpkin Bread Sandwich with a Pumpkin Seed and Cream Cheese Filling

1-teaspoon butter
1/3 cup vegetable shortening
1-cup light brown sugar
2 cups all-purpose flour
1-teaspoon ground cinnamon
Pinch nutmeg
1/8-teaspoon ground ginger
1/2-teaspoon baking soda
1-tablespoon baking powder
1/2-teaspoon salt
2 eggs
1 cup pumpkin puree
1/2-cup buttermilk
1 cup toasted pecan pieces
1 cup Cream Cheese Filling, recipe follows
Shaker confectioners' sugar
8 sprigs fresh mint

Preheat the oven to 350 degrees F. Grease a 9 by 5 by 3-inch loaf pan with 1 teaspoon of the butter.
In the bowl of an electric mixer, combine the shortening and sugar. Cream the mixture until smooth. Sift the flour, spices, baking soda, baking powder and salt and set aside. Add the eggs, one at a time, to the creamed mixture and mix until incorporated. Add the pumpkin puree and mix until smooth. Add the sifted flour mixture, about 1/2 cup at a time, alternately with the buttermilk until all is incorporated and the batter is smooth. Fold in the pecans.
Pour into the prepared pan and bake for 55 to 60 minutes or until golden brown and when a knife inserted in the center comes out clean. Remove from the oven and cool for 10 minutes before serving.
Slice the bread into 1/2-inch slices. Spread the some of the Cream Cheese Frosting between 2 slices and form a sandwich. Slice in half diagonally and place against each other on a serving plate. Garnish with confectioners' sugar and a sprig of fresh mint.

Pumpkin Seed and Cream Cheese Filling:
4 tablespoons butter, at room temperature
4 ounces cream cheese, at room temperature
3 cups confectioners' sugar, sifted
1-teaspoon pure vanilla extract
1-tablespoon milk
1/4 cup pumpkin seeds, salted and toasted

With an electric mixer, in a medium mixing bowl, cream the butter and cream cheese until smooth. Add the confectioners' sugar, about 1/2 cup at a time, mixing well after each addition. Add the vanilla and milk and mix well. Fold in the pumpkin seeds.
Yield: about 1 cup
(Recipe: Emeril Lagasse, 2000).




Related Articles
Editor's Picks Articles
Top Ten Articles
Previous Features
Site Map





Content copyright © 2023 by Christyann Anderson. All rights reserved.
This content was written by Christyann Anderson. If you wish to use this content in any manner, you need written permission. Contact Christyann Anderson for details.