RV Trip to Quartzsite, Arizona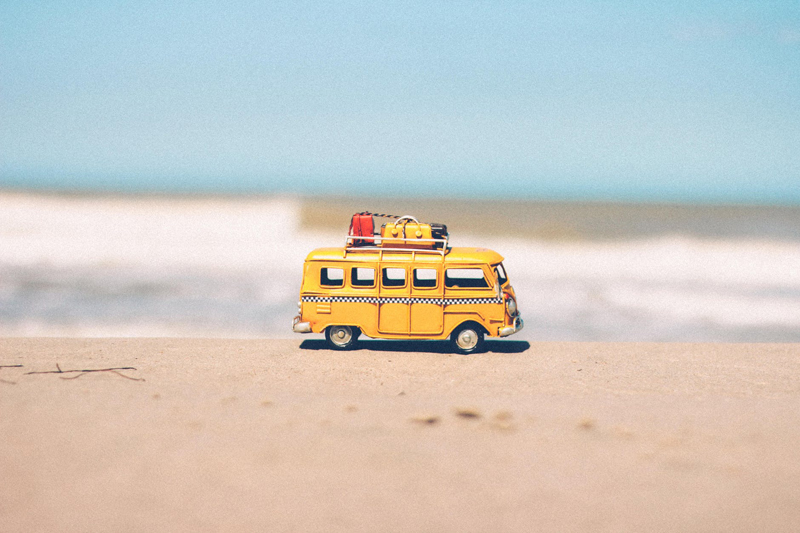 During the winter months, thousands of RVers flock to the tiny, dusty desert town of Quartzsite, Arizona, located on Interstate 10 just twenty miles from the California border. The RVers come to enjoy the mild climate, cheap camping, rock hounding and the unofficial world's largest flea market consisting of several popular shows; the annual Sports, Vacation and RV Show followed by the annual Hobby, Craft & Gem Show and the Rock and Roll Classic Car Show.
As if the shows were not enough of a draw, the town is also a mecca for serious boondockers. Surrounding the town, scattered in the various BLM camping areas, you can find thousands of boondocking Rvers. For free or nominal fees, you can squat on this land for up to six months. If boondocking is not your gig, no worries! There are many full-hookup RV parks to choose from as well.
I've made several pilgrimages to Quartzsite for the annual shows. It's a relaxing environment to just mosey around and enjoy wandering in and out of tents, vendor booths, and hundreds of different RVs on display. There is a hodgepodge of vendors selling everything from generators to bungee cords and boxes of old cake mix. And where else in the world can you find an auction where the crowd bids on duct tape and red Twizzlers?
Keeping in Touch
Although Quartzsite seems far away from everything else; it is very much in contact with the outside world. There are several internet cafes where you can check your e-mail. Also, they have a nice local library where there are several internet terminals for public use. Plus, most cell phone carriers have a great connection out there so you are never out of touch by phone. And, those with Smartphones can just tether their phones to their laptops and they can have internet access whenever they need it.
Where to Eat
There are plenty of food vendors to choose from while you wander around the shows. There is also a variety of restaurants all over town. Sweet Darlene's is a unique restaurant that is always packed and offers inexpensive meals. Silly Al's is a friendly dive that has good pizza, karaoke nights and live music. There's fast food, slow food, and a variety of different ethnic restaurants in town too. There are also a few small grocery stores in town, but I would opt to stock up before you hit Quartzsite and rely on those stores for basics. This is especially important if you follow a special diet—I'm pretty sure you're not going to be able to find items like tofu and chocolate flavored almond milk around town.
What to Do
The main attractions here are the various shows at the swap meets. They have the Tyson Wells Rock, Gem and Mineral show, Sell-a-Rama, Main Event, and many more. However, there is plenty more to see and do. Hiking, rock hounding, and off-roading are in abundance here. If you own an instrument or like to sing, there are music jams going on every day of the week around town. You can also take an overnight bus trip to Laughlin, Nevada for a night of gambling at an incredibly low fee.
There is so much more information regarding Quartzsite, I couldn't possibly cover it all. For more information on visiting Quartzsite, please visit
www.quartzsitervshow.com
. For information on camping on BLM land please visit
www.blm.gov
.
Note: the editor has no affiliation with the town of Quartzsite. She has traveled to Quartzsite with her own money and has received no compensation for any reviews


Related Articles
Editor's Picks Articles
Top Ten Articles
Previous Features
Site Map





Content copyright © 2022 by Erin Floresca. All rights reserved.
This content was written by Erin Floresca. If you wish to use this content in any manner, you need written permission. Contact Erin Lehn for details.