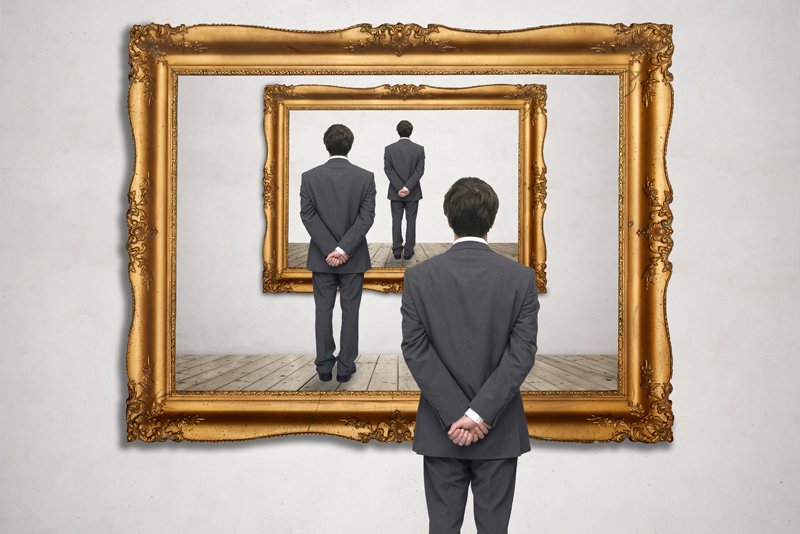 The "Mona Lisa" by Leonardo da Vinci is an enigmatic painting raising questions as to the identity of the sitter, why Napoleon's obsession and inspiring a song and movie in modern times. What really lies behind that mysterious Mona Lisa smile?

There are some certainties about the "Mona Lisa," the most famous painting in the world. It is widely agreed - and in fact was announced in 2005 - that the sitter is certainly (Monna or Mona) Lisa del Gioconda, the wife of a wealthy cloth and silk merchant. The portrait was commissioned to celebrate the birth of their second son and to be displayed in their new home.

In fact, the Musée du Louvre, Paris displays the painting with the title, "Portrait of Lisa Gherardini, wife of Francesco del Giocondo." The painting is also known as (aka) "La Gioconda" in Italian and "La Joconde" in French. It is owned by the government of France.

Lisa Gherardini del Giocondo is not a beautiful woman by today's standards. This mysterious woman with the slight smile is what has intrigued writers and art historians alike. Her eyebrows have disappeared over the years, perhaps due to over cleaning the oil painting on a poplar panel.

Thus, the painting has taken on a more abstract form. Interestingly, the Cubist artist Picasso was actually questioned about the painting's disappearance in 1911.

A song by the same name was sung by Nat King Cole. Some of the lyrics read, "Do you smile to tempt a lover, Monalisa? Or is this your way to hide a broken heart?"

A movie called "Mona Lisa Smile" (2003) addresses a question that was asked by actress Kirsten Dunst who plays the character Betty Warren. She shows her mother a picture of the 'Mona Lisa' and asks her if the woman is happy because she is smiling.
Coincidentally, that is the million dollar question,"Why is Mona Lisa smiling?"

Not only does the woman's identity read like a mystery novel, but the technique of sfumato used in the imaginary landscape by Leonardo da Vinci is intriguing and can be best described by the artist himself - sfumato -
"without lines or borders, in the manner of smoke or beyond the focus plane."

The use of contrasting light and darkness 'chiaroscuro' can also be seen in this Renaissance painting. Leonardo da Vinci began painting the "Mona Lisa" in 1503, and as he had done with other paintings - he left it unfinished - until 1519 when it was completed, shortly before his death.

Leonardo was said to have carried this painting with him always and took it to France in 1516 when he was invited by King François to work at his Clos Luc mansion in Amboise. Subsequently, the king purchased the 'Mona Lisa' and kept it at the Chateau Fontainebleau. It was then given to Louis XIV who had it displayed at the Palace of Versailles.
After the French Revolution, this unforgettable painting was moved to the Louvre. Napoleon I continued with the obsession and had it moved to his bedroom in the Tuileries Palace before it was finally returned to the Louvre, where it resides to this day.

In 2005 the "Mona Lisa" was again moved, but this time to its new location in the Louvre's Salle des Etats where it can be seen in a bulletproof, climate controlled case.

This painting by Leonardo was stolen in 1911 by an employee of the Louvre who was also an Italian expatriate. It was returned two years later after his unsuccessful attempt to sell it to the Uffizi Gallery in Florence, Italy.

In 2010, Silvano Vinceti of Italy's National Committee for Cultural Heritage made the claim that there is hidden meaning in the eyes of Mona Lisa. A tiny L and V have been seen in her left eye. As for her right eye, it is still unclear (excuse the pun).

Mr. Vinceti claims that a colleague found a book in an antique book store that said there were hidden messages in the painting.
Maybe someday we'll finally understand the real da Vinci code.

Note: In every newsletter I recommend a product from Amazon. Simply click on the item below, shop the Amazon site as you normally would to purchase your favorite products. It's that easy!

You can own a giclee print museum quality framed art of "Mona Lisa" available here from Amazon.com.


You Should Also Read:
'The Louvre - Paris Museum'


Related Articles
Editor's Picks Articles
Top Ten Articles
Previous Features
Site Map





Content copyright © 2022 by Camille Gizzarelli. All rights reserved.
This content was written by Camille Gizzarelli. If you wish to use this content in any manner, you need written permission. Contact Camille Gizzarelli for details.