Seasonal Skin Care for Ethnic Beauties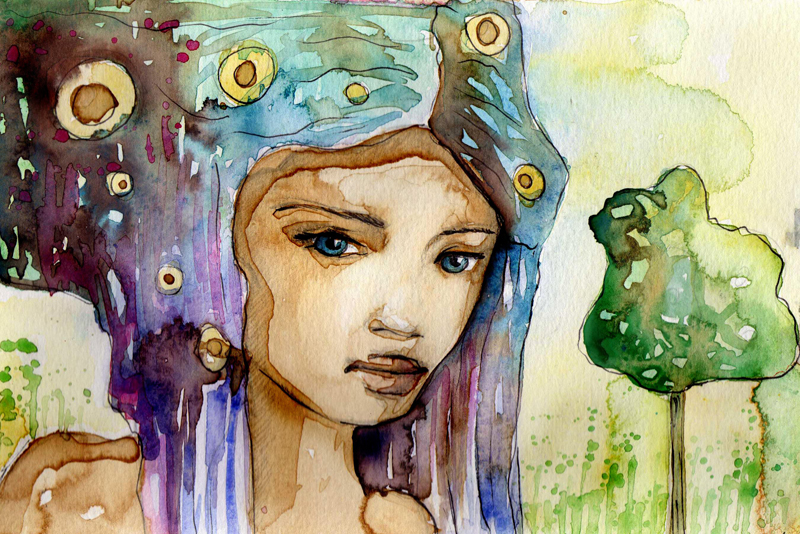 As the temperature changes, for most of you, you'll begin to see leaves falling, beautiful colors of red, yellow, orange, brown and variations of these colors. Sound a lot like your complexions? Could this be nature's way of telling us that we are all connected?
As you transition into fall, especially those of you in the United States, Canada and Europe, your temperatures will become cooler. To those of you in the southern parts of the United States, Southern Europe and the Islands, you still have some warm weather days ahead.
To the rest of the world ... Africa, you're experiencing everything from the rainy season, too hot days and cool nights. Australia you're moving into summer and with all that said and done, everyone is experiencing some type of seasonal change and your skin must be prepared for the transition.
As I said earlier, cooler climates can wreak havoc on your skin. When you begin to spend more of your time indoors, the dry heat from heaters will cause your skin problems of dehydration and chapping. The elements of nature, extreme cold and wind so fierce it will slice your face, will also bring unwanted challenges.
Natural summer heat will also bring you dry skin and dehydration. So what's a girl to do?
An Ethnic Skin Care Regimen for Seasonal Changes
Whether it Summer, Winter, Spring or Fall ... a basic skin care regoutine will be your best friend.
Cleansers
allow you to keep your face clean but ingredients are key. A cream based cleanser will keep your skin clean without stripping it of the natural oils and without having to concern yourself with harmful ingredients. Cream cleansers are typically lactic acid based and free of detergents.
Toners
keep your skin's pH balance in place. When you wash your face your pH level is altered based on the product and ingredients in the product used. A good toner will give you balance. Astringents are often put into this category. Astringents are primarily used on oily skin. The key with astringents is not to overdo it.
Moisturizers
especially for Winter are allowed to be on the heavier side so that your skin will be protected from the elements.
Spring and Summer will allow you to use lighter moisturizers. Just enough to keep your skin hydrated and not run the risk of clogging your pores.
One component that I like to include in a good skin care regimen is to
exfoliate
your skin. Exfoliating your skin removes the dead skin cells. Dead skin cells have a tendency to make your skin look dull, ashy and sallow. Use this step at least twice a week and your skin will maintain its youthful and radiant glow.
Seasonal changes are upon us, so where ever you find yourself in the climate change, have a good ethnic skin care regimen in place.
Dedicated To Your Beauty,
Juliette's Website
https://www.nyrajuskincare.com
Update: Same Headline- Bella Ethnic
Seasonal skin care routines are crucial for the beauty of your skin ethnic beauties. Temperature changes can wreak havoc on your skin. It's extremely important to have a routine that you follow as the seasons make their changes.


Related Articles
Editor's Picks Articles
Top Ten Articles
Previous Features
Site Map





Content copyright © 2022 by Juliette Samuel. All rights reserved.
This content was written by Juliette Samuel. If you wish to use this content in any manner, you need written permission. Contact Juliette Samuel for details.