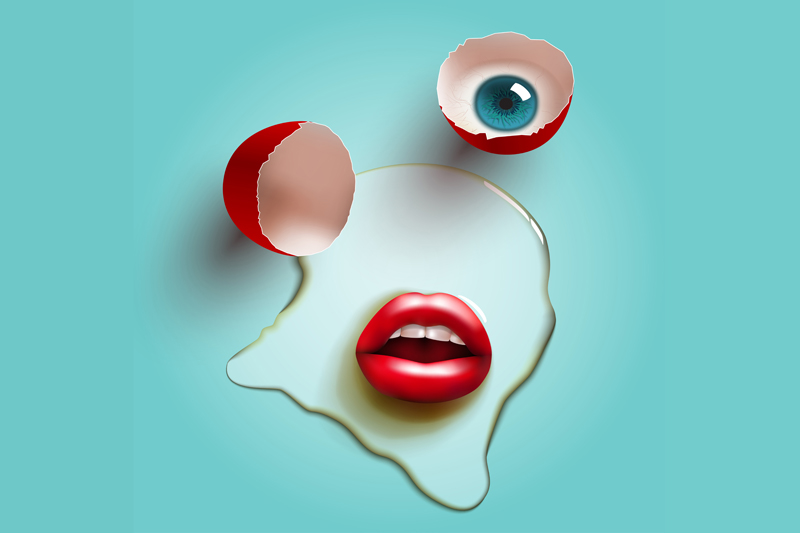 According to Greek Mythology, Medusa was a very beautiful young woman and had many men wanting to marry her. She was one of three sisters named the Gorgons and of the three sisters, Medusa was the only mortal. She was the offspring of Phorkys and Keto. There are varying accounts of how this young woman with the long, beautiful tresses went from being the lover of men to the destroyer of men.

One account says that while she was worshiping in the temple of Athena, Poseiden, despoiled her in the temple. Outraged by this sacriligious act in her temple, Athena turned her beautiful locks into snakes and gave her the curse of turning anyone, who directly looked into her eyes, into stone. Another account stated that her hair was turned into snakes and was given the same curse bu for a different reason. A very beautiful young woman, Medusa lived where the sun never visited and she wanted to see the sun. When she asked Athena if she could go to where the sun was, Athena refused her request. Undaunted by the goddesses' denial, Medusa set out for the south to where the sun was. Angered by Medusa's insolence, Athena cursed her with the snake hairdo and the turn to stone glance.

Now there are also varying accounts as to why the mortal son of Zeus called Perseus sought Medusa out. One of the reasons was said to be because he needed to decapitate the Gorgon called Medusa and bring her head back to the king who had kidnapped his mother, Danae. Another account was so that he could use her head to defeat the Kracken, a large serpent that had been created by Poseiden himself and the head of Medusa was the only thing that could defeat the beast. Even another account said that Perseus brough the head of Medusa back to Athena and used it in battles that he had while on his way back to her. Athena then took Medusa's head and put it ino her shield where I was to remain forever.

In the varying stories of Medusa and Perseus, it was always that Athena and Hermes helped equip Perseus for his batle with Medusa.They gave him a mirror like shield in which he used the reflection of Medusa to hunt her down and decapitate her and this way was not looking directly at her. A curved sword in which he used to decapitate her and winged sandals to help him move swiftly.

The one certain thing in all of the varying accounts of Medusa is that no matter what the story was, all of the people were the same.



Related Articles
Editor's Picks Articles
Top Ten Articles
Previous Features
Site Map





Content copyright © 2023 by Vance Rowe. All rights reserved.
This content was written by Vance Rowe. If you wish to use this content in any manner, you need written permission. Contact Mary Beth Crabb for details.