Choosing The Right Lens For Your DSLR Camera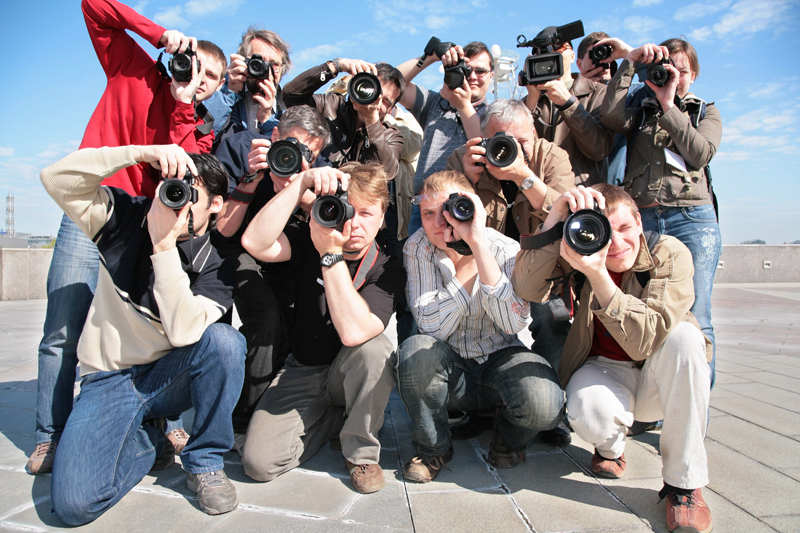 Choosing the perfect lens for your camera can be quite a challenging thing to do, especially if you are new to photography. Most amateur photographers have not yet decided where they would like to focus their photographic efforts. So where do you start?
To begin with there is no such thing as the perfect lens, there is only the perfect lens for you and what you will be shooting. But with more knowledge you can make a better choice.
Camera manufacturers lure in new customers with cameras that come with big zoom lenses, as these look impressive at first glance. But often these lenses are the ones that will stay in your bag, rather than on your camera, once you know a little bit more about photography and lenses. These lenses are known as 'kit lenses'.
Kit lenses normally have a zoom that covers a range of focal lengths. At first you may be happy to purchase your camera with this lens, but stop and think for a minute, as there may be a better option for you.
Kit lenses are fine if you would otherwise not be able to afford a better lens or you are just using your camera for amateur photography and are not really interested in the downsides of this kind of lens. But, if you are interested in getting the sharpest lens you can straight away, you could negotiate with the seller. Often they will allow you to buy a better lens at a discounted price, as they will deduct the price of the kit lens. Better lenses are more expensive though so make the decision based on your budget.
So if you decide this is the option you would like, which lens should you start with? A popular lens to start with is what is called a standard lens. This lens is a 50 mm lens (if you have a crop sensor in your camera choose the 35mm as this will be around 50mm on a cropped sensor). The pictures you get from this type of lens will be close to what you saw when you took the image. This prime lens (a prime lens is one with only one focal length) will also allow you to focus on objects that are fairly close to your lens.
For a budding photographer, this lens is great as you learn to move your feet to get in close to subjects, rather than just twisting the barrel of a zoom lens. Believe it or not you will learn photography much faster this way, as it forces you to understand how distance to your subject affects your images.
A lot of professional photographers wished they had made better choices with their lenses when they first bought their cameras, as they would have saved money in the long run, by buying a better lens to start with.
It is a tough choice though if you are not yet experienced enough to make a good decision. Luckily there are ways to make a more informed purchase. I recommend going to a camera store and really taking time out to try out the lenses that you like the idea of on the camera you are thinking of buying. Cameras are expensive so don't worry about taking the sales persons time. They may even love photography themselves and give you some great advice whilst you are there.
Another option is to hire a camera with a few lenses for the day and shoot, print and analyse your images. Obviously this involves paying some money up front, but it can be an invaluable exercise as you may fall in love with one lens over the other. You might also decide that you were not too happy with any of them and that you need to look into this more.
There are so many uses for all the focal lengths that lenses come in, that it is impossible to encompass everything, but to help you make more of an educated decision let me tell you some uses for three different prime lenses.
24mm
These lenses are often used for landscape, as they are what are known as wide-angle lenses. There are lenses that are far wider in focal length than these. The wider you go the more distortion you might have in your images, so bear this in mind. If you are passionate about architecture you will want a wide-angle lens but I would recommend that you look into what are called tilt shift? lenses. These are the professional architecture photographers lenses of choice, but they come at a hefty price.
50mm
50 mm lenses are great all-round photojournalism and reportage lenses. They are also often used for street photography. These lenses are often referred to as standard lenses. Some wedding photographers that shoot primarily black and white images in a reportage style also use these lenses.
85mm
85mm lenses are great portrait lenses. They are often referred to as a short telephoto lens. Portrait photographers tend to choose longer focal lengths, as they do not distort the face as much as wider angle lenses.
200mm Lenses and Longer
Prime lenses that are 200mm and longer, are usually very expensive. These camera lenses are often used for sports, action and wildlife.
These are just a few of the focal lengths as there are many more. Hopefully by now you will have a bit more of an understanding about lenses and their uses, to make the correct decision for you.
So, whether you decide to keep it simple and stay with the kit lens or invest in a higher quality camera lens, you can feel more relaxed that you will have made the best choice.
Click on the link below to see one of my favorite Canon lenses of all time for amazing portraits:
My favorite Canon lens for portraits
You Should Also Read:
5 Tips For Wide-Angle Photography


Related Articles
Editor's Picks Articles
Top Ten Articles
Previous Features
Site Map





Content copyright © 2022 by Ewa Sapinska. All rights reserved.
This content was written by Ewa Sapinska. If you wish to use this content in any manner, you need written permission. Contact Ewa Sapinska for details.