Gout, Obesity, Protein and Low Carb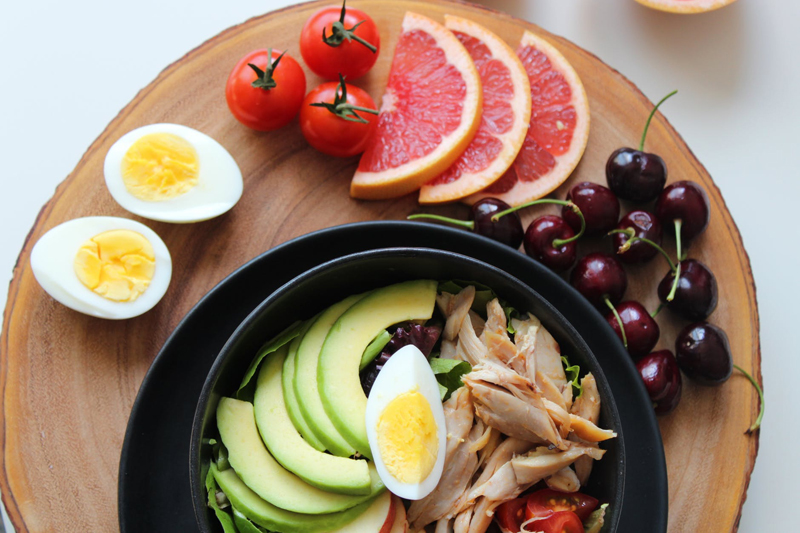 Gout is a painful form of arthritis that causes joint swelling. It is primarily a disease of the obese. Ninety percent of gout is caused by kidneys not properly pushing the body's uric acid into the urine stream.
Some part of gout is genetic, in how your kidneys function. If your parents have 'low functioning kidneys' and develop gout, you have a 20% chance of getting it also. British people as a whole have this issue, and have 5 times the chance of developing gout as non-British people.
Your body is naturally meant to eat meat and fish and normal levels of protein consumption do not "cause" gout. However, drastic changes in your body can cause the levels of uric acid to build faster than your kidney can adjust to handle them. This can include suddenly not drinking enough water - doctors recommend 8+ glasses a day as part of any healthy diet. It can also include going from a vegetarian diet to a liver/brains diet over a short period of time. Heavy alcohol drinking - especially beer - can also overwhelm the kidneys.
Obesity is a primary cause for gout according to current research. The obese body puts a heavy load on the kidneys, above and beyond what they were meant to handle. At least half of all gout sufferers are overweight if not obese.
Research is showing that it is
not
protein that adds to the gout problems. Also research has now shown that - contrary to what people used to believe - "purine rich foods" do not contribute to gout either. These include beans, peas, anchovies, liver, brains and (ironically enough) kidneys. So these foods were incorrectly connected with gout before, and now studies have shown they are not related. It is primarily obesity - and in some cases genetics - that cause a built up in uric acid. If the extra uric acid cannot be flushed from the system, they crystallize and lodge in joints, causing gout.
If you are overweight and suffering from gout, what can you do to help? First, lose the weight! This will quickly reduce the load on your kidneys and help ease the gout. Next, drink 8+ glasses of water a day! Every diet I've ever heard of recommends this as part of their daily regimen. Make it a part of your life. Third, after cutting out the high purine foods, there are foods which can help ease the uric acid overload. These are:
* Berries - dark berries are full of antioxidants and lower uric acid levels.
* Salmon - the omega oils help ease inflammation
* Nuts and Olive Oil - again, the natural fatty acids help out
Note that researchers have also found links between gout (poor kidney functioning) and lead poisoning. If you are showing symptoms of gout, it might be wise to get a lead test done.
Low Carb and Kidney Functioning
Meat, Protein and Absorbing Calcium Myth
Low Carb Diets, Atkins and Potassium
Lisa Shea's Library of Low Carb Books


Related Articles
Editor's Picks Articles
Top Ten Articles
Previous Features
Site Map



Follow @LisaLowCarb
Tweet





Content copyright © 2019 by Lisa Shea. All rights reserved.
This content was written by Lisa Shea. If you wish to use this content in any manner, you need written permission. Contact Lisa Shea for details.