Movies That Celebrate Fatherhood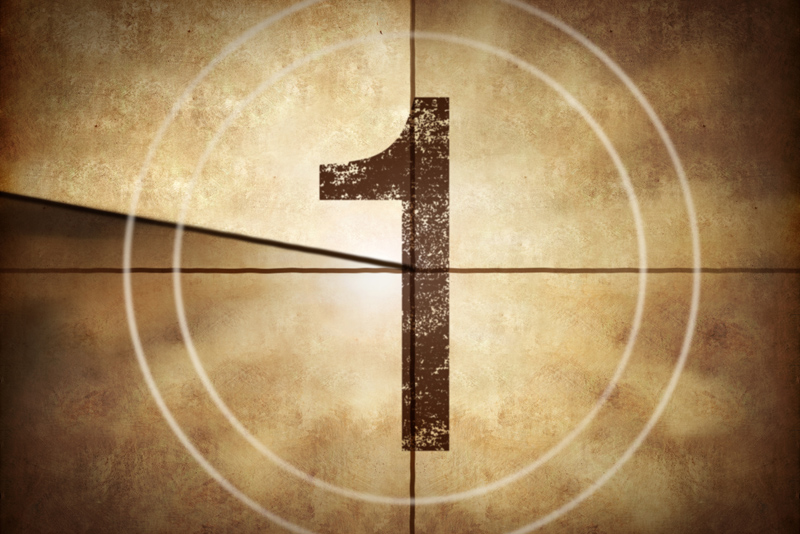 This Sunday is Father's Day. After you pamper your dad with dinner, grab some popcorn and enjoy one of these fun movies that celebrates dear old dad.
Cheaper By The Dozen
-- Steve Martin and Bonnie Hunt corral a wild herd of rampaging children in this 2003 comedic remake of 1950 film of the same name. Loosely based on a true story, the story begins as Kate Baker (Hunt) gets a book deal for her chronicle of their abundant family life. She also gets drawn into a book tour--leaving Tom (Martin) to run the house, take care of the eleven youngest children (the eldest lives with her boyfriend nearby) and cope with his new, high-pressure job as a college football coach. Naturally, chaos erupts, bringing the family to the brink of meltdown. But in the end, it's all about the love of your family that keeps this bunch together.
Daddy Day Care
-- Imagine being a stay-at-home dad. Now, imagine taking on about 12 other children. In this 2003 release, Eddie Murphy and his fellow laid-off colleague (Jeff Garlin) battle unemployment by opening a day-care center in Eddie's home. Of course, there must be conflict, and Anjelica Huston hams it up as a day-care competitor bent on closing Eddie down. To help take care of the pack of hyperactive pre-schoolers, doofus extraordinaire Steve Zahn is recruited as a third partner in "Daddy Day Care." This is a heart-warming film with the ultimate message of just let kids be kids.
Father of the Bride
-- This 1950 Vincente Minnelli classic may show its age here and there, but it's just as charming as the better known 1991 Steve Martin remake. In this original version of the film, Spencer Tracy earned yet another Oscar nomination for his wonderfully well-observed portrayal of Stanley Banks, a decent (if occasionally long-winded) fellow who gets caught up and cut up in the rudderless spectacle that is the wedding of his only daughter (Elizabeth Taylor).
Field Of Dreams
-- In this classic film, Kevin Costner stars as Iowa farmer Ray Kinsella, who hears the mysterious words "If you build it, he will come," and is compelled to build a baseball diamond in the middle of his cornfield. His wife (Amy Madigan) supports the wild idea, but a reclusive novelist (modeled after J.D. Salinger and played by James Earl Jones) is not so easily persuaded. If you've never seen this film, you'll need to watch until the end to see why I recommend this as a father's day film. If you have seen it, you'll appreciate this recently remastered DVD version that includes a 38-minute "Passing Along the Pastime" featurette with real-life baseball players talking about their fathers.
Finding Nemo
-- If the whole family sitting in front of the set includes some young ones, this Oscar-winning film is the one to choose. The animated movie follows the underwater adventures of Marlin (voiced by Albert Brooks), a clownfish who has been left to raise his son, Nemo, following an accident that claims the life of his wife and the rest of the eggs waiting to hatch. They live together in the Great Barrier Reef, off the coast of Australia. In an act of defiance, young Nemo swims out beyond the barrier and falls into the hands of humans who think they've rescued a stray fish. Marlin, who is a afraid of everything following the accident, has to venture outside of his extremely small comfort zone in his attempt to find his son. He is aided in his quest by Dory (brilliantly voiced by Ellen DeGeneres), who suffers from short term memory loss. This film will entertain children with its whimisical characters and slapstick humor. Adults will appreciate the many pop culture references and jokes.
I Am Sam
-- Michelle Pfeiffer, Dakota Fanning and Sean Penn give oustanding performances in this heart-warming film. As the film opens, Sam (Penn)is a mentally challenged Starbucks worker who ends up raising his child by himself when the mother leaves him holding the baby at the hospital. After a series of misunderstandings leads others to think that he is incapable of raising his daughter because of his condition, Sam enlists the aid of a high-powered attorney (Pfeiffer) to help him regain custody of his daughter, Lucy (Fanning). This film, which charmingly makes use of Beatles references, makes you laugh, cry, and think all at the same time. In addition, Penn was nominated for an Academy Award for his role as Sam. If this doesn't make you tell dad you love him, you don't have a heart.
All of these films should be available at your local video store to rent, or purchase them via the links above for repeated viewings.


Related Articles
Editor's Picks Articles
Top Ten Articles
Previous Features
Site Map





Content copyright © 2022 by Trina Boice. All rights reserved.
This content was written by Trina Boice. If you wish to use this content in any manner, you need written permission. Contact Trina Boice for details.