Petrified Wood & Art Gallery, Ogallala, Nebraska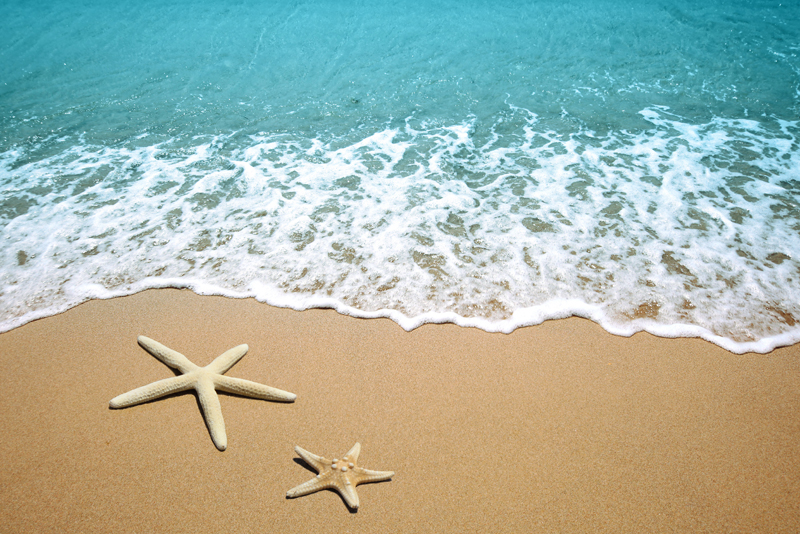 One of the most enjoyable aspects of traveling to new places is to come across amazing finds you may not have been expecting. Finding the most popular tourist stops is easy. But, often it's those hidden gems tucked away down a back-country road, those local treasures that pop up along your travels of fascinating small museums, exceptional natural beauty in a well-preserved state park, extensive regional historical or archeological collections, and galleries showcasing the unique artwork and crafts of the talented locals. During a recent visit to western Nebraska, I found all the above and then some.
One of those exceptional finds during my travels in Nebraska was the Petrified Wood & Art Gallery in Ogallala. Identical twin brothers, Harvey and Howard Kenfield, have dedicated much of their lives to collecting Indian artifacts, gemstones, fossils, and petrified wood. Both talented artists, the brothers, create beautiful and unusual art pieces from their collection of petrified wood and gemstones.
What is petrified wood? In one of nature's many complex and stunning processes, a once living trees organic tissue is, over time, replaced by silica and other minerals. The result leaves the tree turned into stone, but not just any old stone. Petrified wood is filled with vibrant colors, dazzling designs, and even displays the trees age rings. When polished, the wood is even more beautiful. It is from this wonder of nature and unique canvas that Harvey and Howard create their amazing works of art.
It was a special treat to wander through the gallery and find both Harvey and Howard (90+ years young when I was there) were on-hand to answer questions and talk about their collections, their art, and most of all, their life-long passion. "We were never ones to go out and raise the devil. We stayed around home and worked on our projects," said Howard.
In the early 1950s, after serving together in the 24th Infantry Division in Korea, the brothers returned home to Ogallala to find jobs and start families. Over the many years, their hobby of rock collecting evolved into cutting and polishing their finds. In 1976 they built their first Petrified Wood Gallery. The gallery became extremely popular with school tours and tourists, and was even included in National Geographic's book "Best-Out-of-the-Way Places to Visit in the U.S." In 2000, Harvey and Howard donated their private collection to the local nonprofit community foundation with the stipulation it stays in Ogallala.
Now, less than a decade away from being centenarians, the brothers continue to spend time in the gallery immersed in their life-long passion. What started as a spare-time hobby for them has since grown into a large museum and gallery to showcase their extraordinary artwork and collections. Their masterful creations consist of hand-crafted petrified wood pictures. Many of the pictures depict Old West scenes. With exacting detail, the brothers create pictures of birds, flowers, prairie scenes and music boxes. Each piece may include hundreds of tiny pieces of petrified wood painstakingly placed by hand.
As we wandered through the gallery, the brothers explained how they make their pictures, and shared stories of what might have inspired them to create a particular piece of art. "We use a diamond blade saw and cut narrow strips of the petrified wood to make the pieces," said Harvey. Using their artist's eye, many of the art pieces have added accents of gemstones, and other geological finds such as jaspers, agates, and quartz, among others. They also create stunning butterflies and birds from gemstones and petrified wood.
The gallery is also home to an extensive collection of Indian artifacts and arrowheads many found from the local area. Also, on display are other donated works of art. A one-of-a-kind collection of ninety-two pewter figures of Native Americans, cowboys, and cavalry soldiers from the 1960s-90s. A bronze work by J.W. Muir, "Where Ponies Leave No Tracks." A large marble sculpture of "Chief Sitting Bull," by Doug Bieniek. Contemporary Native American artist from the Lakota tribe, Melvin Miner's work, "Four Directions Shield," is on loan to the gallery.
In addition to locally collected petrified wood, the Gallery display cases are filled with finds from several western states as well as exotic locations such as Brazil, Turkey, Madagascar, Australia and Europe. It's hard to wander through the Gallery without being in awe of this collection of so many rare pieces that were formed millions of years ago and are here on display for visitors to see.
I would highly recommend for anyone traveling in Western Nebraska, near Ogallala to make sure you take the time to stop at The Petrified Wood & Art Gallery. I promise, you won't be sorry.
If You Go:
The Gallery, located at 418 East 1st Street in Ogallala, is open year-round with seasonal hours. You can contact them at (308) 284-9996.
For more on western Nebraska, click on the "related links," below.
You Should Also Read:
Alliance Nebraska and Car Henge
Grebel - A Western Nebraska Pastry Favorite
Barn Anew B & B and Country Retreat


Related Articles
Editor's Picks Articles
Top Ten Articles
Previous Features
Site Map





Content copyright © 2022 by Hazel M. Freeman. All rights reserved.
This content was written by Hazel M. Freeman. If you wish to use this content in any manner, you need written permission. Contact Hazel M. Freeman for details.