Secrets of Belgian Style Ale - Dubbels & Tripels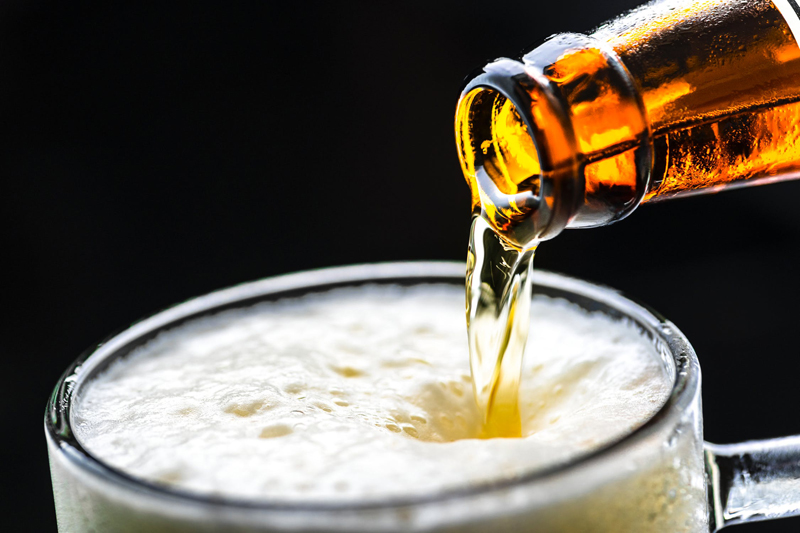 Twins and triplets can send you into a world of extreme fascination - a world where the true "connoisseurs of beer" experience pleasures known only to the priviledged of the brewing world. It is no wonder that a dubbel or a tripel would glean so much attention!

A "double-what?" or a "triple what?" you ask. What would make beer into a triple hitter? Basically, one word: Malt. The brewing process for a dubbel uses twice the malt as in usual brewing, while the process for a tripel uses three times the malt. This increase in malt results in higher alcohol content, because the yeast that feeds on the sugars in the malt is given a feast of greater proportions. More food equals more fermentation equals more alcohol.

Some of these brews have beet sugar added, also known as "Belgian candi," which adds to the banquet, increasing the activity of the yeast, and contributing even more to the alcohol percentage in the ale.

Dubbels and tripels generally have rich malt aromas with raisiny or fruit esters. Tripels may even have a citrus-like essence, with mild to moderate clove spiciness. There should be no detectable signs of butterscotch or diacetyl. They may have a balance of moderate hoppiness, or may only have a faint touch of pleasant bitterness. There should be no roasted malt aromas.

Dubbels are generally a dark amber to rich brown in color. Tripels mimic tones from golden sunlight to the rich amber of a topaz gem. The head retention varies, and may be adversely affected by the high alcohol content. Tripels, however, are usually highly effervescent, without disturbing the smooth body feel.

Flavor is where these dubbels and tripels take you on a fantasy trip! They are unlike any other brew on the earth. The complexity of malt and fruit spiciness, with restrained hop bitterness, can take you on an imaginary journey to the cobblestoned streets of Brugge, with its open canals, where the Belgian landscape opens up to the ends of the earth.

The following is a compilation of the best in Dubbels and Tripels for your sampling pleasure. Embark on a flavor-quest to seek out these golden gems. Hint: You may wish to contact a premier specialty beer importer like Merchant du Vin, located in Tukwila, Washington, for brews outside of the United States. They have, perhaps, the finest collection of beers in the world, and have an easy and secure site for ordering.

Dubbels:

Trappist Westvleteren 8 – Brouwerij Westvleteren / Belgium
Westmalle Trappist Dubbel – Brouwerij Westmalle / Malle, Belgium
Chimay Premiere Red/Rood – Bieres de Chimay / Baileux, Chimay, Belgium
Abbey Belgian Style Ale – New Belgium Brewing Company / Fort Collins, Colorado, USA
Pere Jacques – Goose Island Brewing Company / USA
Allagash Dubbel Reserve – Allagash Brewing Company / Portland. Maine, USA
Trubbel De Yards – Yards Brewing Company / Philadelphia, Pennsylvania, USA
Resurrection – The Brewers Art / Baltimore, Maryland, USA
St. Bernardus Prior 8 – Brouwerij St. Bernardus NV / Watou, Belgium
Stoudt's Abbey Double Ale – Stoudt's Brewing Company / Adamstown, Pennsylvania, USA
Pain in the Abbey Dubbel – Great Waters Brewing / St. Paul, Minnesota, USA
Ciney Brune – Demarche Brewery / Ciney, Belgium
Dick's Belgian Double – Dick's Brewing Company, Centralia, Washington, USA
Island Fest – Cisco Brewers Inc. / Nantucket, Massachusetts, USA
Double Vision – Boston Beer Works / Boston, Massachusetts, USA
Trois Pistoles – Unibroue / Chambly, Quebec, Canada
Raison d'etre – Dogfish Head Brewing Company / Lewes, Delaware, USA

Tripels:

St. Bernardus Tripel – Brouwerij St. Bernardus NV / Watou, Belgium
Westmalle Trappist Tripel – Brouwerij Westmalle / Malle, Belgium
Tripel Karmeliet – Brouwerij Bosteels / Buggenhout, Belgium
Allagash Tripel Reserve – Allagash Brewing Company / Portland, Maine, USA
Sawyer's Tripel – Stone Brewing Company / San Marcos, California, USA
Epluche Culotte – Midnight Sun Brewing Company / Anchorage, Alaska, USA
Trippel Belgian Style Ale – New Belgium Brewing Inc / Fort Collins, Colorado, USA
Great Lakes Belgian Tripel – Great Lakes Brewing Company / Cleveland, Ohio, USA
Brooklyn Tripel – Brooklyn Brewery / Brooklyn, New York, USA
La Fringante – Unibroue / Chambly, Quebec, Canada
La Fin du Monde – Unibroue / Chambly, Quebec, Canada
Triple – Southampton Publick House / Southampton, New York, USA
Allagash Curieux – Allagash Brewing Company / Portland, Maine, USA
Dragonmead Final Absolution Trippel – Dragonmead Microbrewery / Warren, Michigan, USA
Tripel Threat – Cambridge Brewing Company / Cambridge, Massachusetts, USA
Dark Horse Sapient Trip Ale – Dark Horse Brewing Company / Marshall Michigan, USA
Golden Monkey – Victory Brewing Company / Downingtown, Pennsylvania, USA
Belgian Tripel – Old Dominion Brewing Company / Ashburn, Virginia, USA
Incubus – Sly Fox Brewing Company Phoenixville, Pennsylvania, USA


Warning:  Once you have enjoyed this style of beer, you may find it hard to ever drink a watered-down version of pale, carbonated water that many others call "beer."  You will have joined the true beer connoisseurs of the world!
You Should Also Read:
Designing Belgian Ales
Glossary of Brewing Styles


Editor's Picks Articles
Top Ten Articles
Previous Features
Site Map





Content copyright © 2021 by Carolyn Smagalski. All rights reserved.
This content was written by Carolyn Smagalski. If you wish to use this content in any manner, you need written permission. Contact Carolyn Smagalski for details.