Tips for Medication Safety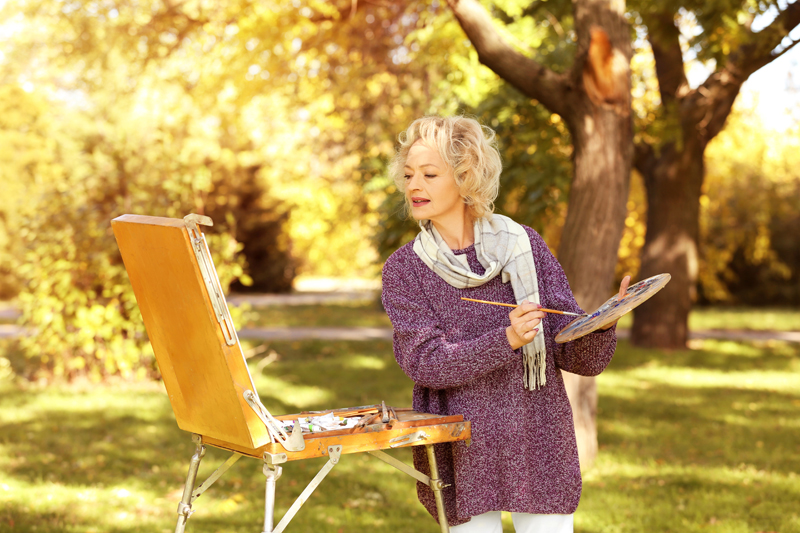 Drugs, the most common medical intervention, are an important part of medical care for older persons. Without drugs, many of us would function less well or die at an earlier age. Older adults tend to take more drugs than younger people because most drugs used for chronic disorders are taken for years. On average, older adults take four or five prescription drugs and two nonprescription, over-the-counter (OTC) drugs each day.

Unfortunately, studies show that up to half of older adults do not take medications as directed by their health care professional. One reason for this could be that older persons are more susceptible to the effects and side effects of many drugs. Taking less of a drug because it has side effects may seem reasonable, but we should talk to a doctor before we make any changes in the way we take a prescription.

Patients, doctors, and pharmacists can take steps to reduce the risk of drug interactions. Because OTC drugs and medicinal herbs can interact with other drugs, we should ask our doctors or pharmacists about them as well as prescription drugs. Not following a doctor's directions for taking a drug (called noncompliance or non-adherence) can be risky.

Older age alone does not make people less likely to take drugs as directed. This problem is universal, but can have more of an effect on older persons as they usually have combinations of health issues requiring more than one drug.

Studies show that there's a lot we can do to stay on top of our drug compliance and not take any chances with drug interactions. It will take a little more time to do some of these things, but we are talking about working on another aspect of staying healthy – the result may mean preventing an unexpected negative health issue. Some of these recommendations can be followed by carefully reading the information provided by the pharmacist that is included with each drug package. We should make every effort to:

•Keep accurate lists of all drugs being taken, including over-the-counter drugs and supplements, such as vitamins, minerals, and medicinal herbs. The list can be used repeatedly for doctors' visits.

•Learn why each drug is taken and its effects.

•Learn what side effects each drug may have and what to do if a side effect occurs.

•Learn how to take each drug, including what time of day it should be taken, whether it can be taken at the same time as other drugs, and when to stop taking the drug.

•Learn what to do if a dose is missed.

•Write down information about how to take the drug or ask the doctor, nurse, or pharmacist to write it down (because such information can easily be forgotten).

•Take drugs as instructed.

•Consult the doctor about any problems — for example, if side effects occur, if the drug does not seem to work, or if purchasing the drug is burdensome.

•Avoid taking another person's drug, even if that person's problem seems similar.

•Check the expiration date on drugs, and do not use the drug if it has expired.

•Get all prescriptions from the same pharmacy if possible - preferably one that provides comprehensive services (including checking for possible drug interactions,) and that maintains a complete drug profile for each person.

•Bring all drugs being taken to doctor appointments if requested to do so. Be sure to take along a comprehensive list that includes OTC drugs as well.

•Make sure each doctor knows all the drugs being taken, if we are seeing more than one doctor.

•Ask the pharmacist to print the label in large print if we have trouble reading small print.

•Ask the pharmacist to package the drug in containers that are easy to hold and to open if we have arthritis or have trouble with those difficult to open bottles.

I have been working on doing a better job of learning about the medications that I am prescribed and especially about the side effects. I also take all of my drugs with me when I go for my annual physical checkups, even the vitamins and any other over the counter drugs that I take. Sometimes there are interactions that we may not know about or reactions that are not positive, so it is important to take them all with us. For example, I learned that certain minerals are not good for us as we get older and that the everyday vitamins I was taking were not the best ones to take for people in my age range.

If we have problems remembering to take our drugs at appropriate times, we should take advantage of the options out there that will help us remember. We could: write down the drug and times and post it on the refrigerator or in the bathroom (wherever we keep the drugs); use special containers that divide the drugs by days and times; use a special reminder service is available that uses a beeper to remind us when we need to take a pill – this service is available from subscriber-based telecommunications companies; purchase more elaborate containers with a computerized reminder system, as these containers beep or flash at dosing time.




Related Articles
Editor's Picks Articles
Top Ten Articles
Previous Features
Site Map





Content copyright © 2021 by Patricia Villani, MPA, PhD. All rights reserved.
This content was written by Patricia Villani, MPA, PhD. If you wish to use this content in any manner, you need written permission. Contact Patricia Villani, MPA, PhD for details.