Make a Page In 30 Minutes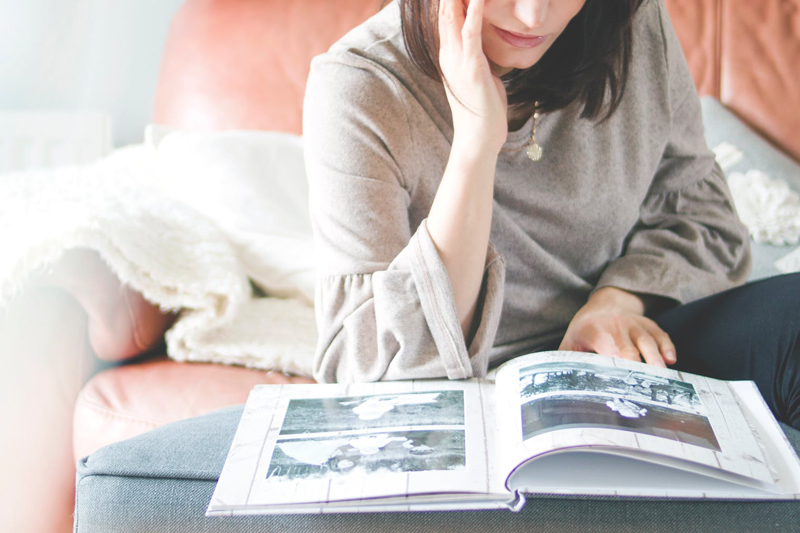 It usually takes me anywhere from 30 minutes to an hour to make a two page layout. Many people struggle with the time and want to know how I do it. So here it is, step by step.
Step 1: Select your pictures.
Get your pictures ready! Once you know how many pictures you will be using, you will know how much space you need. I use anywhere from one picture to 10-12 of them! If you only have one or a couple of pictures, you may only need to make a one page layout. If you have more, you will probably need at least two pages.
Step 2: Choose your paper.
Once you have your pictures picked out, you are ready to decide on some paper. This is what takes the longest for me. Once I have my paper I can do the page quickly. Choose the color of your paper based on your pictures...either with their colors or their theme. I try to get at least three colors, or shades, and try to include some pattern paper somewhere, either as the background or for the matting or embellishing.
Step 3: Choose your theme.
Your theme will depend on your pictures. The possibilities are endless! Once you pick out your colors and you know what theme you want, you are ready to figure out what types of embellishments you want on your layout. I usually lay out a bunch of different embellishments and letter stickers that I think look good with the colors, and then try them out after I do the next steps.
Step 4: Arrange your pictures.
Before adhering anything to your page, lay all your pictures out on the paper. Move the pictures around until you find the most satisfying placement. Remember to leave room for a title and for journaling and embellishments.
Step 5: Crop and mat your pictures.
The most intimidating aspect of scrapbooking for me was making that first cut in my photos. After I figured out that I did not have to cut my pictures all up in various shapes and different sizes, I felt much better about it. And it takes a lot less time, too!
However, cropping some of your pictures can help you fit them onto the page better. You don't want to crop too much, or you will loose some of the history...but if you have repeating background, you may wish to cut some of the pictures down. I use my straight edge cutter to crop my pictures down.
Once your pictures are the size you want them and placed where you want them, you can figure out how you want them matted, or if you want them matted at all. Sometimes I just tear a wide strip of paper and mat a row of smaller pictures on it at the bottom of the page or on the side. Sometimes I mat each picture with one color and then put it on a larger mat with torn edges.
I find that a small (about an eighth of an inch) matting around the picture makes it stand out more. If I want a particular picture to stand out, I mat it or double mat it, and then put it on a larger frame. While leaving the other pictures without mats.
Matting pictures or matting one picture can make the layout flow together better.
For a quick mat: adhere the picture to a corner of a large piece of your chosen matting paper and use your straight edge cutter to cut the mat around the picture.
Step 6: Embellish your layout.
One of the best ways to make your pages look great in less time is to add pre-made embellishments. There are so many out there to choose from, and they come in every theme. Embellishments set the mood. Whether it is silly and fun, or quiet and romantic.
You can use stickers or die cuts, or cut-outs, or any of those cute metal ambellishments available at most scrapbooking stores. Rubber-stamping is also very popular and a very versatile way to embellish your layouts (although it may take more time).
Tags are a very trendy, easy way to embellish. You can buy pre-made embellished tags, or make your own. Tags take more time if you hand-make them, but they don't have to take forever. Try layering your favorite die cuts or stickers on a tag with some torn paper, instead of putting the die cuts directly on your page.
Sometimes die cuts or tags can be used as a place to journal or even as your title. Make a simple rectangle title block, and use letter stickers for your title. Or use your computer for your journaling and title if you want a quick and easy and eye-catching look. Try putting individual letters (stickers or cut outs or your own hand-written ones) on little tags to spell out a quick title. Remember, your title doesn't have to be at the very top in huge letters! It can be anywhere. You can even put it in the middle of your page, and make it out of little letter tiles!
Once you figure out how you're laying out your layout, and what embellishments you are using, attach everything!
Step 7: Journal on your layout.
A lot of scrappers call it a day at step 6. But step 7 is the most important. While your pictures tell a story, your journaling is what gives the tiny, important details of the event. Don't wait to journal because ultimately you may forget. While the event is still fresh in your mind, write down the important facts and events that you want to remember forever. "Who, what, when, where, how and why?" are good questions to answer with your journaling!
And there you go. Viola! Your page is finished and it only took 30 minutes. Okay, maybe not. Depending on your skill level and the level of complication in your page, this could take anywhere from 30 minutes to 2 days, sometimes more. My recommendation is keep it simple unless you plan on submitting your page to publish. You may have those special pages you really want to spend hours on, but the majority can be easy simple pages. And don't sweat the small stuff! If it takes you longer to finish a layout, don't stress about it, just enjoy the making of it. This is supposed to be fun, remember?!
CLICK HERE TO SEE QUICKIE LAYOUTS


Editor's Picks Articles
Top Ten Articles
Previous Features
Site Map





Content copyright © 2022 by Lawanda Kress. All rights reserved.
This content was written by Lawanda Kress. If you wish to use this content in any manner, you need written permission. Contact Michelle McVaney for details.