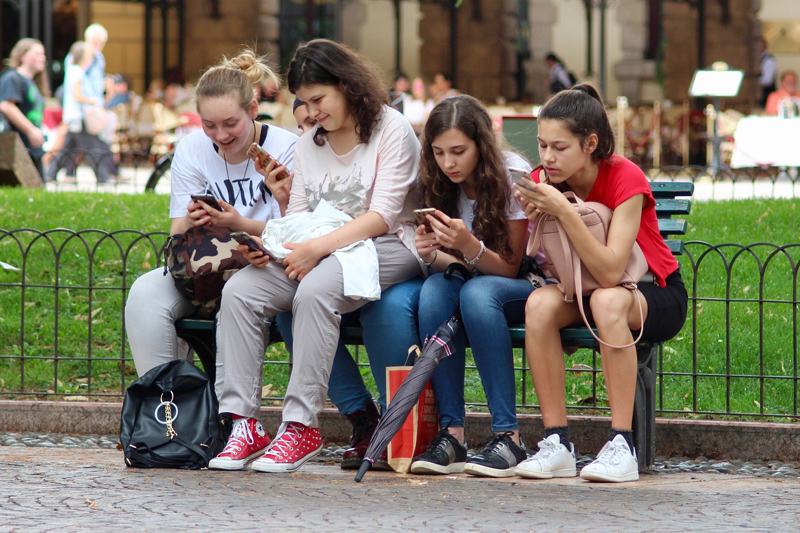 Paws & Claws - Pet Vet is in essence a sims game for pet lovers, combined with a bit of simple Trauma Center style vet fixing. You are a female vet, and your clientele consists solely of white, slim men who bring in a parade of pets.
You start out with the simple ones - guinea pigs, rabbits and budgies. I love budgies so I thought this was great :) In each case they tell you EXACTLY what to do to fix the pet. There is no guesswork involved. They tell you "put on disinfectant", you do, and you get paid. The only challenge at all here is to manage your stock of ointments and cures. If you run out of something, and a patient comes in, you have to turn him away and he gets angry. Since the pharmacy is right down the road, you would think you could tell the owner, "Wait right here, I'll be back in a jiffy"!
As you earn money, you can take training to learn how to care for cats, dogs, and horses, bringing your total animal population to six. You can also build new overnight-stay buildings, and expand them. This gives you incentive to cure a lot of pets - soon you have an entire complex of budgie cages, cat homes, dog kennels, stables and more.
Unfortunately, you build these locations all over the map, meaning half of your time is spent racing between appointments to feed and pet the animals, and clean the cages. Even worse, while the small animal food is stored with the animals, the cat, dog and horse food is only stored at the main building. This means you have a ton of trekking back and forth at top speed, carrying food one by one, trying to keep your animals happy. If an owner comes to pick up his pet and it's not a happy camper, you don't get paid.
The game also enforces a vet bedtime - when 20:00 rolls around, you're forced to bed. I'm not sure many vets would agree with this! This means, once you get midway into the game and are trying to juggle patients coming in and pets all over your complex needing care, you run ragged keeping up with all the demands and often can't meet them all before bedtime hits. This isn't a relaxing "take time to pet the kitties" game - it becomes a "sprint like mad between patients to get that darn budgie fed!" I wish they had paced things a LITTLE slower here, so that there was more of the fun nurturing feeling, vs making the place feel like an assembly line.
There is a mic aspect to this, but it is extra and often doesn't work. You're supposed to be able to say "good animal" to a pet while you care for it, for example, to reduce its stress levels. I tried a variety of voices and didn't find the pets to respond at all.
While the sim-like quality of the pets staying overnight in your care is cute, it is very hard to manage. In real sims games and zoo keeper games, there are smily / sad faces floating over creatures' heads so you get a sense of what is going on - and you can tell visually if a cage is clean or dirty. Here, you have to actually select a pet and go into its detail page, while the clock ticks. You really don't have time to do this for every pet. Also, while you can only "feed" a pet, it has bars for both hunger and thirst. Isn't that a bit redundant?
And to add a bit of extra annoyance, somehow the hamsters and rabbits can "block" you in their cage so that you can't get out to other cages until they move. Surely you can step over them?
Most odd of all is the disconnect between the packaging and the game. The outer box says 10+ animals including cockatoos. There are only six, and the budgie is the only bird. It claims there is a 3D clothing shop - but if there is, I couldn't find it anywhere, and I roamed over the entire map.
The inner manual is more accurate - it says there are six animals, and it doesn't make claims about clothing shops.
There's an extra "riding" feature which really just means in a Zelda-like fashion you hit 'faster' and then 'jump' while going around a right-angle track. Part of the problem here is that your DS controller only goes up-down-left-right, so you're zig zagging down the track. I would have liked more places to ride or at least tracks laid out in line with what I could easily do.
I really had high hopes for this game - I love pets, I love care-of-animal games, and this seemed the ideal of all of the worlds. But I ended the entire game in only a few hours, and felt stressed, not relaxed, when I was done. I would be all for a Pet Vet 2 - but they need larger gaps between patients, much closer buildings to each other, and more of a "challenge" when you actually have to cure an animal. And this time - don't put the cat pen right next to the budgie pen! That made me laugh every time I went to feed the cats.
~
Pet Vet Walkthrough
Buy Pet Vet from Amazon.com
NOTE: For some inane reason, Paws and Claws Pet Vet DS does NOT provide any sort of reset feature. So if you finish the game and give it to a friend or family member to play, everything is unlocked. There is NO way to reset the game back into its initial state again. THQ, the game maker, says:
"This game does not contain a reset feature as well [as well as Zoo Tycoon which I had previously complainted to them about]. Saved games can be written over."
That's a very poor design, as far as I'm concerned!


Related Articles
Editor's Picks Articles
Top Ten Articles
Previous Features
Site Map



Follow @lisavideogames
Tweet





Content copyright © 2021 by Lisa Shea. All rights reserved.
This content was written by Lisa Shea. If you wish to use this content in any manner, you need written permission. Contact Lisa Shea for details.