Is Beer the Secret Spice of Life ?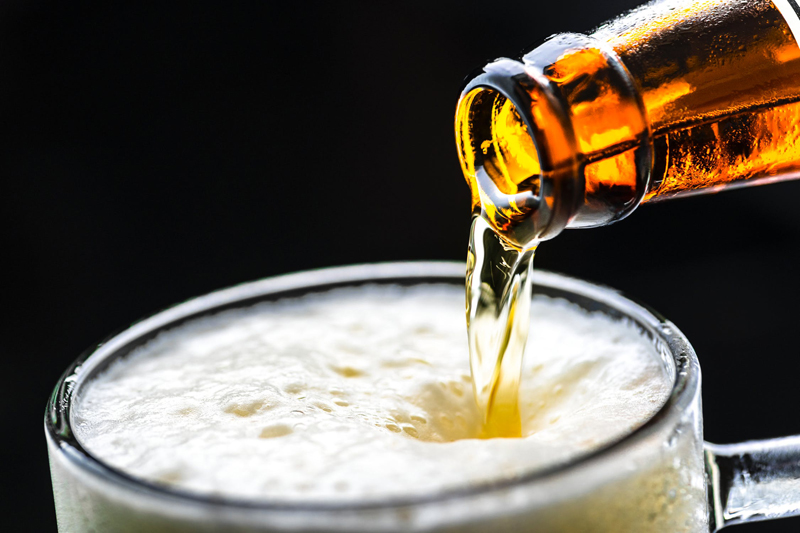 Cultures of the past, although geographically and temporally disconnected from each other, have an underlying theme attached to the creation of beer – to fermentation itself. Throughout anthropological and ethnobotanical research, the discovery that multiple cultures possessed similar stories about the origins of beer is astounding. Tales of Gilgamesh, Nungui and Manioc, and the Balm of Gilead. Similar tales, from locations as diverse as Scandinavia and Mexico, Sumer and India, tell of sacred beings that wept over the human condition, thus bestowing the gift of beer upon these beings to bring joy and spirituality to them.

In his book Sacred and Herbal Healing Beers, Stephen Harrod Buhner presents the origins of herbal/spiced beer, from the earliest creations of mead and methyglin, to ales made with psychotropic ingredients and medicinal trees and plants. This fascinating account is often politically provocative in discussions about the conflicts between indigenous/spiritually-based cultures and the Western technological beliefs held by modernized cultures.

He provides exacting details about herbs, medicinal plants, roots, tree barks, and other natural additives for brewing, along with ancient, Old-World and colonial recipes for the adventurous brewer. This is an enchanting resource for those with a passion for brewing – a satisfying introduction into the category of spice / herb / vegetable (SHV) beers.

SHV beers encompass a harmonious blend of spices, herbs, and/or vegetables within the canopy of ale or lager. This style of beer carries the appropriate base character of beer type, with a distinctive aroma and flavor that is singular to the style of SHVs used. The aromas must also be balanced with malt and hops. Of course, the variations within this style are as diverse as the human spirit.

This SHV category has two sub-categories: spice / herb / vegetable beer and Christmas / winter specialty beer. Meads, fruit beers, and ciders – although made with many of the natural ingredients used in SHV beers – are in a separate class that encompasses the extreme diversity available in their own right.

Juniper Beer is one style that is held in highest esteem in the Scandinavian countries of Norway, Finland and Sweden, revered for its antiviral, antibiotic, antifungal properties. Among the Osage Indians, Juniper (also known as Cedar or Western Red Cedar) is the "tree of life." Europe and Northern Africa echo this theme, bestowing upon the juniper such characteristics as preservation, incorruptibility and eternal youthfulness. Doctors were known to chew Juniper berries when treating epidemic infections, believing that they created a barrier against these infections.

Ales have also been inventively brewed using trees such as maple, birch, spruce, pine, fir, and oak bark as additives, gleaning their positive properties for the beneficial nature of the ingredients from which they sprung.

Plants provide an even greater array of diversity, with the added benefits of nutritive and restorative properties being imparted to the brewed liquid. Nettle, burdock, dandelion, china root, licorice, ginger, coriander, St. John's wort, horehound, caraway, chamomile, cardamom seed, hops, sassafras, wintergreen and mustard are just a few of the 200 + plants that are used in brewing.

Among the hundreds of SHV beers available, Rogue Ales in Newport, Oregon and Dogfish Head Craft Brewery in Milton, Delaware lead the pack with a creative variety of beers, specially brewed in this classic style.

Your taste buds may be craving a bit of the exotic allure of these brews. The following is a recommended guide - an introduction into the fascinating world of spice / herb / vegetable beer:

Juniper Pale Ale – Rogue Ales, Newport, Oregon USA – crafted with whole juniper berries (Buhner equates juniper with a connection to "higher powers", as believed in multiple indigenous populations)

Chamomellow – Rogue Ales, Newport, Oregon USA – with the soothing qualities of chamomile

Chipotle Ale – Rogue Ales, Newport, Oregon USA – finely balanced with smoked chipotle chile peppers

Morimoto Soba Ale – Rogue Ales, Newport, Oregon USA – fruits of the buckwheat plant impart a nutty flavor to this balanced ale

Chicory Stout – Dogfish Head Craft Brewery, Milton, Delaware – with roasted chicory, organic Mexican coffee, St. John's wort and licorice root for a creamy, peppery, roasted flavor

Immort Ale – Dogfish Head Craft Brewery, Milton, Delaware USA – uses peat smoked barley, enhanced with juniper berries, vanilla, and maple syrup, aged on oak

Punkin' Ale – Dogfish Head Craft Brewery, Milton, Delaware USA – brewed with pumpkins, brown sugar and spices of cinnamon and nutmeg

Baladin Nora – Le Baladin, Piozzo, Italy – herbed and spiced with ginger, apricot, lavender, and honey, this has the complex mix of a Duvel and saison.

Perkuno's Hammer Imperial Porter aged with Ginger – Heavyweight Brewing Company, Ocean Township, New Jersey USA – very malty with ginger highlights

Juhlia - Heavyweight Brewing Company, Ocean Township, New Jersey USA – Juniper beer is a loose echo of a Finnish Sahti, with spices, basil, light pine, and oregano aromas balanced by light bitterness and a sparkle of sweetness

Rio Grande Pancho Verde Chile Cerveza – Rio Grande Brewing Company, Albuquerque, New Mexico USA – hot and spicy chile beer, with refreshing overtones

BluCreek Herbal Ale – BluCreek Brewing Company, Madison, Wisconsin USA – finely brewed with Wisconsin ginseng

Our Special Ale – Anchor Brewing Company, San Francisco, California USA – specially crafted during the winter Holiday season each year with a different, proprietary blend of herbs and spices, stored, and chilled - the flavors become enhanced with age

Secret blends, exotic spices, supernatural powers at the core of herbal wonders – a smorgasbord of enticing brews to immerse you in the world of the serious craft brewery. Your curiosity may even be peaked to brew some of your own aromatic, flavorful blends.

You may wish to further research this corner of Brewvania. Seek out Sacred and Herbal Healing Beers – The Secrets of Ancient Fermentation by Stephen Harrod Buhner, Brewers Publications) for recipes and detailed explanations of the many natural ingredients used for brewing throughout six continents. The brewing guidance provided is first-class, with further sources provided for clarification, if needed.

Cheers!
 


Related Articles
Editor's Picks Articles
Top Ten Articles
Previous Features
Site Map





Content copyright © 2023 by Carolyn Smagalski. All rights reserved.
This content was written by Carolyn Smagalski. If you wish to use this content in any manner, you need written permission. Contact Carolyn Smagalski for details.