Melatonin May Help IVF Success and Egg Quality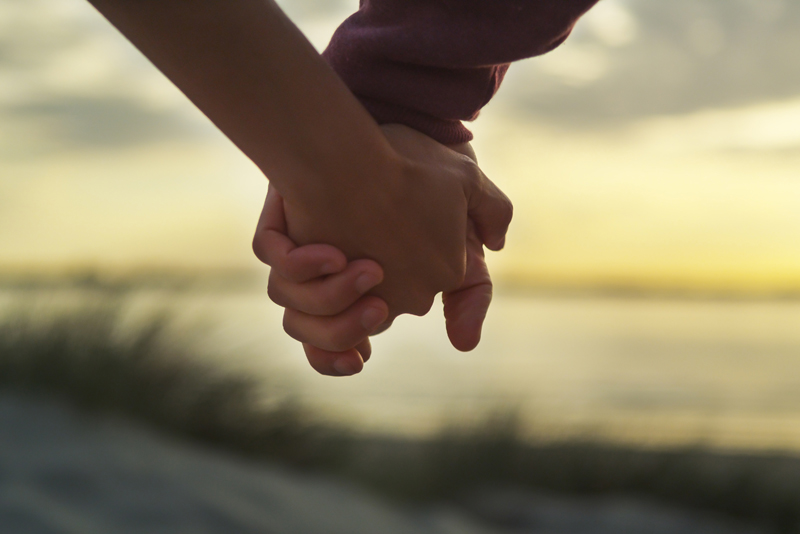 Melatonin may be able to help women with poor egg quality - typical of women in their mid-late thirties to early forties - who have low ovarian reserve to have more success with IVF. One study (1) demonstrated that poor responder women who took 3 mg of melatonin at night for a period of time prior to IVF almost doubled their success rates compared to women who din't take the supplement.
"Our clinical study demonstrated that melatonin treatment for infertility women increases intra-follicular melatonin concentrations, reduces intra-follicular oxidative damage and elevates fertilization and pregnancy rates."
"It should be noted that melatonin treatment could become a new cure for improving oocyte quality in infertility patients..."
Melatonin which is most commonly used to treat insomnia and jet-lag may also be protective when women are trying to conceive naturally. The positive results of melatonin treatment are though to be produced via an egg-protective effect, preventing oocyte damage by free radicals.
Melatonin is both a natural hormone, a powerful antioxidant, and a free radical quencher and is produced in the pineal gland within the brain. Secretion of melatonin is especially concentrated at night and the hormone has a role in inducing sleep cycles; melatonin production is stimulated by darkness.
Melatonin levels are known to diminish with age and with exposure to light during sleep. Shift work is also thought to be very disturbing to melatonin secretion. Adequate, regular sleep in a totally dark room may help to keep melatonin levels strong.
Previous studies on melatonin have demonstrated that this hormone may have a powerful regenerative action on the self-repair mechanisms within cells. This kind of protective activity may help to keep cell-division healthy, preventing damage to cellular DNA. This effect of melatonin has been a focus of cancer research because healthy cell division is critical for keeping cells cancer- free. The same mechanisms may be able to protect cell division in oocytes (eggs) too, helping eggs to maintain cellular integrity despite advancing age.
Excessive oxidative stress can be caused by free radicals within ovarian follicles and this is thought to be an important cause of poor egg quality. Oxidative damage can cause substantial harm, damaging DNA and negatively altering chromosomes. Oxidative stress may also have a negative impacting upon the way that cells divide. Various forms of damage caused by oxidative stress may conspire to make an egg infertile and increase the risks of birth defects.
Antioxidants which can naturally fight free radicals and minimize the damage free radicals cause to healthy cells are a new tool for protecting fertility as women age. Melatonin seems to be more effective and protective than most other antioxidants in this capacity, and, melatonin is also able to stimulate the activity of other antioxidant.
The new research (1) on melatonin and IVF was pioneered by Dr. Hiroshi Tamura, a Japanese researcher from Yamaguchi University, Japan. This study measured the levels of an oxidizing free radical molecule (8-OHdG) contained within the follicular fluid which is known to have a damaging effect on oocytes (eggs). The researchers discovered that as melatonin levels increased within follicular fluids, levels of the harmful oxidizing molecules decreased. Bravo.
Other studies have shown that melatonin powerfully scavenges various kinds of free radicals which cause oxidative damage - in oocytes and sperm - and does so more effectively than many other kinds of antioxidants - especially when DNA protection is required.
When these researchers tested the theory that melatonin may be have a protective role in IVF they selected a large group of women who had already failed an IVF cycle due to poor egg quality. Approximately half were given 3 mg of melatonin at 10pm at night. This quantity of melatonin was found to both boost the levels of melatonin within ovarian follicles and drop the levels of the damaging pro-oxidant 8-OhdG.
When oocytes (eggs) for IVF were fertilized, oocytes from the melatonin group had a greatly increased fertilization rate - almost double the previous cycle - and a 19% pregnancy rate. In the group without melatonin the fertilization rate remained low at 22.8% and the pregnancy rate at 10.2%.
"Melatonin is likely to become a treatment for improving oocyte quality for women who cannot become pregnant because of poor oocyte quality."
Other studies have demonstrated how women with higher levels of antioxidants in follicular fluids have higher fertilization rates too, but this is the first time melatonin has been measured in this capacity. This mechanism may be another reason why a Mediterranean diet seems to improve fertility in some studies, this diet-style is rich in naturally occurring antioxidants.
The lead researcher in the IVF study, Dr. Tamura, stated that "Despite great advances in assisted reproductive technology, poor oocyte quality remains a serious problem for female infertility, and so far no practical and effective treatment for improving oocyte quality has been established."
"Our work show that oxidizing agents can lessen oocyte quality, and that this can be countered by action of the hormone melatonin. In addition, our clinical trial shows that melatonin treatment improves oocyte quality, leading to a higher fertilization rate."
The study "Melatonin and Reproduction Revisited" (2) describes melatonin as "...an uncommonly safe molecule that lacks demonstrable toxicity even when given in exceptionally high doses throughout pregnancy..." which is reassuring. It is important not to take melatonin before driving or operating machinery because it can make you very sleepy, you should always ask your physician before supplementing new nutritional products.
I regularly post extra updates on new fertility research, tips and strategies, along with research on environmental toxins and fertility on my Facebook page
https://www.facebook.com/smartfertilitystrategies
This article is for purely informational and educational purposes only and is NOT a substitute for medical or dietetic advice for which you should consult a physician or dietitian.
Sign up for the Free Infertility Newsletter at BellaOnline to get great articles like this delivered to your mail box every week.
References:
(1) J Ovarian Res. 2012; 5: 5.Published online Jan 26, 2012. doi: 10.1186/1757-2215-5-5 PMCID: PMC3296634
The role of melatonin as an antioxidant in the follicle
Hiroshi Tamura,corresponding author1 Akihisa Takasaki,2 Toshiaki Taketani,1 Manabu Tanabe,1 Fumie Kizuka,1 Lifa Lee,1 Isao Tamura,1 Ryo Maekawa,1 Hiromi Aasada,1 Yoshiaki Yamagata,1 and Norihiro Sugino1
(2) Melatonin and Reproduction Revisited, Russel J. Reiter et al. Biology of Reproduction, September 1, 2009 vol. 81 no. 3 445-456 Bustos-Obregon E, et al.
You Should Also Read:
DHEA May Boost Female Fertility and IVF success
Vitamin D May Boost IVF Success
Can Myo-inositol Improve Egg Quality?


Related Articles
Editor's Picks Articles
Top Ten Articles
Previous Features
Site Map





Content copyright © 2022 by Hannah Calef. All rights reserved.
This content was written by Hannah Calef. If you wish to use this content in any manner, you need written permission. Contact Hannah Calef for details.