Preparing a Company Logo for Animation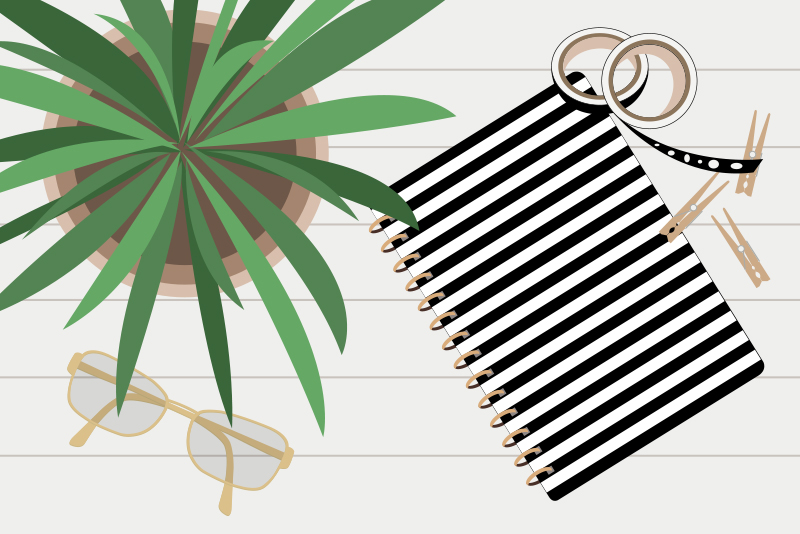 Recently I started a new YouTube channel for the digital crafts company Mygrafico. As they had nothing on the channel, we had to start from scratch. It would take time to build up a collection of videos but one thing we could do right now was to add the channel art and icon.
A good place to start is with the company's logo and branding images. As in most logos, there is the image, the company name and a tagline.
Grabbing the image and text from the company logo is easy but I needed a larger version for YouTube
TM
videos, as the screen is 1280 x 720 px. As the graphic was vector, it was easy to pop a copy into Illustrator and make a tracing with the original fill colors. Why not use the Illustrator
R
Trace feature? Although the
Low Fidelity Photo
setting gave me the best results, I wanted more control over the various parts of the image and cleaner paths. So I decided to manually trace or redraw the image with the Pen tool. Then, being vector, I could resize him as large or small as needed.
As I knew that I might want to animate this cute little lion in a video, I divided the image into parts based on the colors in the image, including the individual colors in the main, the face, nose, whiskers, mouth, eyes and nose. I drew each path line on its own layer beginning with the overall shape of the lion on the bottom layer. This would also give me the option of creating new still images by putting the little guy in different positions from his original jumping position. As you can see, the result was
every
part of the image on its
own layer
because you never know what you might want to animate. A fact that I learned many times by underestimating the number of parts that I might needed for animation and therefore had to do the job again.
At this point and with the parts that I had, I could bring him to life with just simple animations of the lion tilting his head, blinking his eyes and moving his mouth and whiskers. But, I also want to animate his body. So I took it a step further and divided the one-piece body shape into
individual shapes
for his body, tail and legs. Again these all went on their own layers in Illustrator.
https://www.mygrafico.com/


Related Articles
Editor's Picks Articles
Top Ten Articles
Previous Features
Site Map





Content copyright © 2021 by Diane Cipollo. All rights reserved.
This content was written by Diane Cipollo. If you wish to use this content in any manner, you need written permission. Contact Diane Cipollo for details.