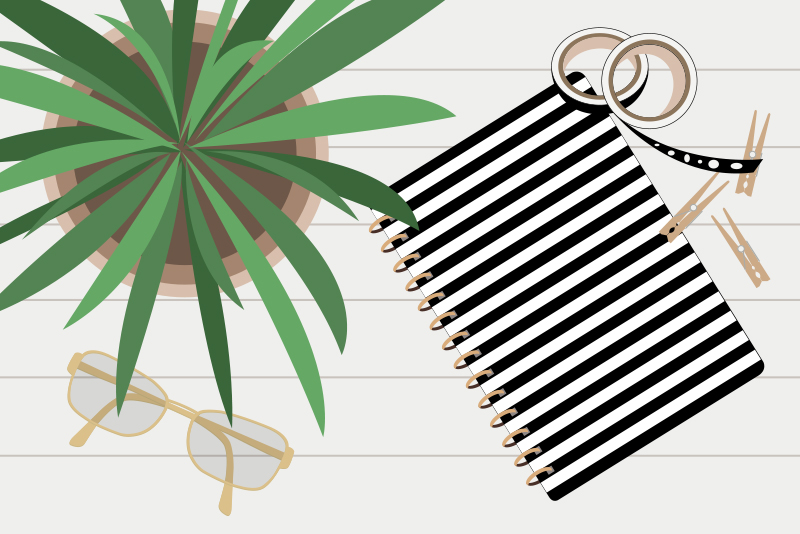 How to market your digital art using social networking, a website and more.
App Development Resources


When just getting started with app development, there seems to be information just about everywhere on the web. Below are links to various information needed for app development and marketing.
Computer Crafts and Digital Art


As soon as the digital imaging software became available, it was quickly applied to creating digital art. But at this same time, crafters began to incorporate the computer into their projects. In fact, I have always felt that computer crafting has been under appreciated as an art form.
Designing a Marketing Calendar


What are the first steps to designing a marketing calendar
Digital Book Series Project Graphics


In this tutorial, we will discuss the graphics and other planning for a marketing campaign for the Children's Storybook Template Series of books released to support the Children's Storybook Template for use in iBooks Author.
Digital Crafts Business 2014


Digital crafts has a short history of only a couple decades but things change quickly in the craft business. What does that mean for the digital artists and craft designer in 2014.
Flat Lay Styled Photography


Social media marketing is important for just about any type of business and the graphics you use with your post are just as, if not more, important than your text. In this article we will take a look at the top view or Flat Lay style.
Holiday Decor Guide Video by Michaels Stores


One of the best examples of a marketing video for a look book or catalog is the video for the Michaels Stores 2013 video catalog. It has just the right amount of animation to keep the viewer's attention while highlighting the main craft projects and decor items featured in the holiday catalog.
Instagram for the Desktop


Instagram has added the ability to post directly from your computer. They have added a new post creator for your Mac or PC.
JQuery Galleries and Slideshows


Thanks to Ajax and JQuery, we have new tools for creating image galleries and slideshows.
jQuery jCarousel Script


This jQuery script by Jan Sorgalla called jCarousel is an easy way to add scrollable images to your client's website.
JQuery Slideshow by Jon Raasch


Jon Raasch's simple to use jQuery slideshow script is an easy way to add an image slideshow to your client's website.
jQuery UI and ThemeRoller


The jQuery UI and ThemeRoller engine are an easy way to create CSS and include jQuery plugins in your next design project.
Marketing Book App Website or Blog


An artist or author website is the place to market yourself as well as you book apps, to interact with your readers and for agents and publishers to easily contact you. Below is a list of the basic features that you will want to have on your website or blog.
Marketing Book Apps - Landing Page


A custom landing page will showcase your book app or brand and is the place for all of the info about your app. It's the "Call to Action" webpage, sending your potential readers directly to your app store listing. When spreading the word in forums, Facebook, and Twitter, you will link to this page.
Piecing the Company Logo


In previous articles, I discussed the start up a new YouTube channel for the Mygrafico company and my decision to use the company logo, a lion, as part of the YouTube branding images and in the marketing videos. I needed the image larger and in pieces for animation. A job for Illustrator.
Piecing the Mygrafico Logo Text for Animation


Now that we have the Mygrafico logo lion graphic separated into its individual body parts, in preparation for animation, we can start working on the business name text element in the logo.
Pinterest for Business - New Showcase


Pinterest has added a new feature for branding your business. It's a slideshow type header that they call a showcase. You can pick your best Pinterest boards for the slideshow that will represent you and your business.
Preparing a Company Logo for Animation


Recently I started a new YouTube channel for the digital crafts company Mygrafico. As they had nothing on the channel, we had to start from scratch. It would take time to build up a collection of videos but one thing we could do right now was to add the channel art and icon.
Product Images and Marketing Videos


What type of marketing videos do craft companies use and how do you create something close to the same on your limited budget? Let's take a look at a few examples and dissect these videos to get an idea of how they feature product images.
PSDCovers Product Photoshop Actions


Product images are important to successful marketing. A 3D product photograph can make an impression and result in the customer clicking that buy button. Making the mockups of your products can be very time consuming but you can save a lot of time by using Photoshop actions.
Set Up YouTube for Business


Now that you have decided to create a YouTube channel for your business, where do you start. You will need to create a Google+ Page for your business, which will automatically give you a matching YouTube channel. Once you have your business Google+ Page set up, you are ready to activate the channel.
Social Marketing Your Book App


Word of mouth is the best way to get the word out about your book app or brand. Cross marketing on Facebook, Twitter, Pinterest, Flickr and YouTube is a great way to build a fan base. Your Facebook App pages integrate your other social networking sites with your Facebook Fan Page Timeline.
Storybook App Press Kits


A press kit, sometime called a media kit, is a time proven way to market your book app. It has been a staple in marketing for many years. There have been a few changes now that we have the Internet but the basic concept is the same.
Storybook App Review Sites


Quality not Quantity! Don't request a review of your kid's app from every review site. Not every site is interested in kid's apps. Your review request will get lost in the crowd. Below, I've collected the names and addresses of the best review sites for kid's book apps.
The Best Social Graphic Sizes


Social networks have become extremely visual. What are the optimum size for your blog post graphics.
The YouTube Channel Art for Mygrafico


One of the first tasks when building a YouTube channel for your company is to apply your company branding into custom channel art, which is the header image and icon at the top of your channel page.
Whimseybox Influencer


There is a new way to share your designs - Whimseybox Influencer program, a DIY and craft subscription program, online craft supplies store and craft community. If you are a DIY crafter and have a blog, this is a new way to monetize your blog. It's an affiliate program that works in two ways.
YouTube Custom Thumbnails


When you upload a video to YouTube, you are given three auto generated thumbnails to choose. Sometimes you get lucky and at least one is good enough to represent your great video. Did you know that you have the option to upload a custom thumbnail for your video?
Editor's Picks Articles
Top Ten Articles
Previous Features
Site Map
Content copyright © 2018 by . All rights reserved.
This content was written by . If you wish to use this content in any manner, you need written permission.
Contact Diane Cipollo for details.